This week Twofer Tuesday trades the weirdness of Phoenix for the placid calm of Pebble Beach and the hijinx of the AT&T Pro-Am.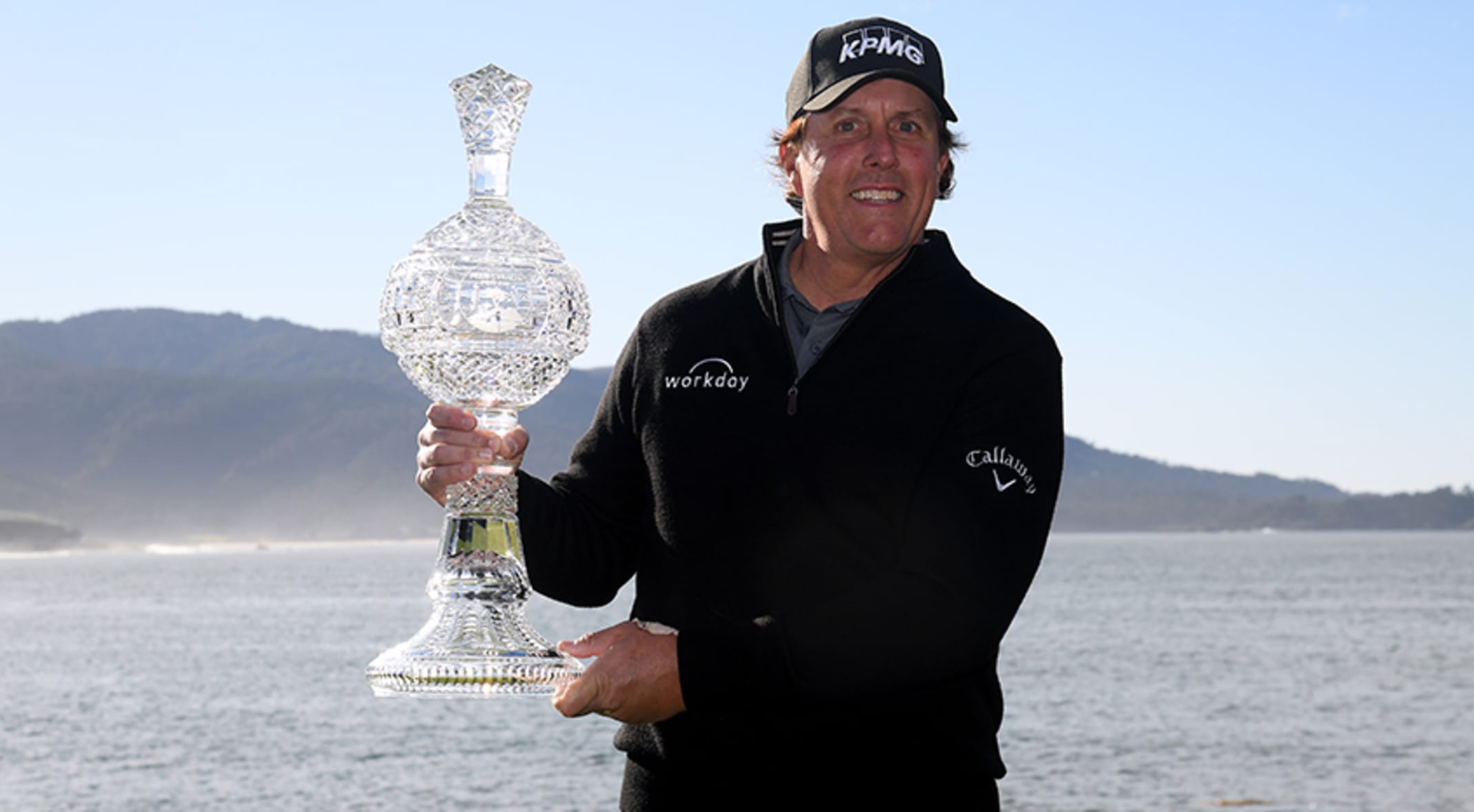 Phil Mickelson had a long ride back from the Saudi International, so that's just one more thing he'll have to deal with as he seeks to defend his title. The pro-am format lends itself to longer than usual rounds, played over three courses, and Phil will have to deal with jet lag as well.
At least he'll have the crowds behind him and beautiful scenery around him.
Picking my two Top10ers presents yet another new challenge this week, as many of the top players are taking the week off and the relaxed nature of the event tends to bring out the best in some of the lesser-known names. I'm mixing it up this week, as my past attempts at strategy have been less successful than I would have liked.
My first pick is Brandt Snedeker. Sneds is a two-time winner of this event and has been playing well this season -- at least, he had been until missing the cut in Phoenix. Still, a little extra time to regroup and prepare for the long rounds at an event he loves should give him a leg up on the field.
And my second pick is a flier -- Kurt Kitayama. Kitayama is playing on a sponsors exemption this week, and the two-time ET winner got both of those wins in 2019. (He's one of my favorites on that tour.) Many of you may not realize that he's an American player with ties to California. I suppose he'll have his hands full getting a read on all three of the courses in this event, but I think this little homecoming may set well with him. He'll certainly be aware that he could get a Tour card with a win.
GC's live coverage begins Thursday afternoon at 3pm ET.
It's always a pleasure to watch golf at Pebble, so this should be a great week no matter how things play out.