This week Twofer Tuesday, still wheezing from the heights of Mexico City, tiptoes around the jaws of the Bear Trap at the Honda Classic.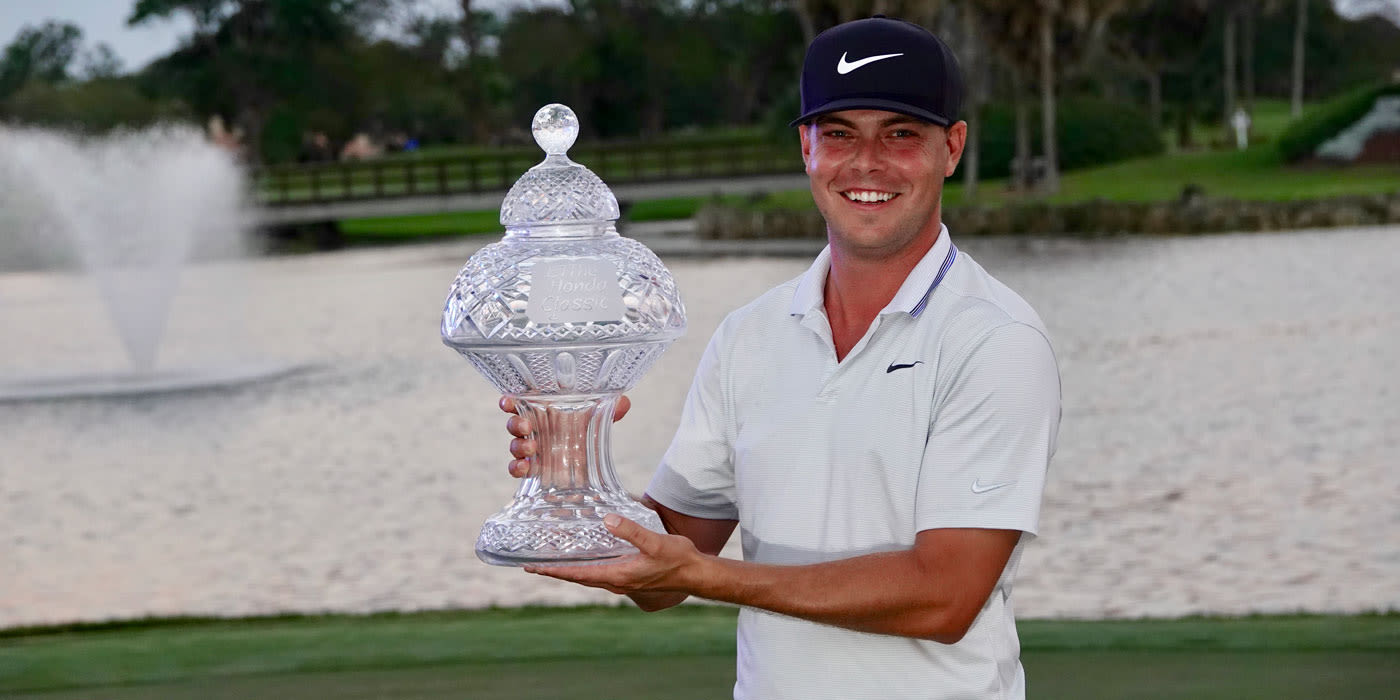 PGA National (Champion Course) is a Jack Nicklaus redesign, yearly rated as one of the hardest courses on Tour, and the Bear Trap -- holes 15, 16 and 17 -- is named in his honor. Last year Keith Mitchell snagged his first-ever PGA Tour win with a mere 9-under score for the week, which has been the story at the Champion Course six out of the last seven years. This is a really tough test!
While less-prominent players can win here, it's more likely that big names will take the trophy. Before Mitchell got it done last year, the previous four winners were Padraig Harrington, Adam Scott, Rickie Fowler and Justin Thomas.
So who's my money on this year?
My first Top10er is Erik van Rooyen. After posting a T3 last week, he came oh-so-close to getting special status to play the Tour! Another good showing this week could get the job done for him and, on a course where the scoring is unlikely to be very low, I think he can get it done.
And my other Top10er is Rickie Fowler. It wouldn't be far wrong to say that Fowler owns the Champion Course; besides his win in 2017, he was T2 behind Mitchell last year and he's the all-time tournament earnings leader there. After a week off, he should be rested and comfortable at this event.
GC's coverage starts Thursday at 2pm ET.
I've taken a chalk pick and a bit of a longshot in hopes of catching lightning in a bottle and getting my first winner of the year. In any case, the Bear Trap always provides some good theater at this event, and the 2020 edition should be no different, so get the popcorn ready and settle in for some serious competition!