And yes, at the end of this post there's also a link to Rory's press conference in case you missed it. It was very entertaining!
But business first. Jay Monahan gave his usual PLAYERS press conference Tuesday and he covered a lot of questions about things like the coronavirus as well as talking about the new media deals and such. It's all stuff that inquiring golf fans want to know about.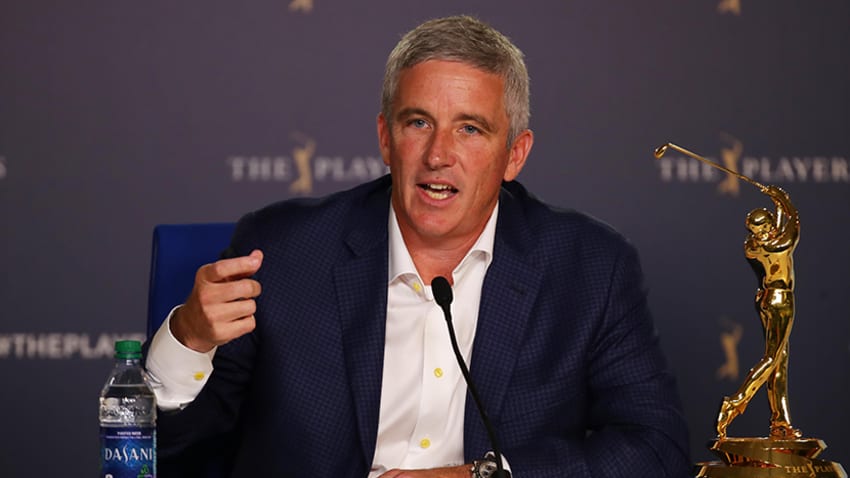 So I have three links for you.
And as I promised,
here's a link to the Facebook video of Rory's press conference
(just under 32 minutes). While there were a number of high profile golfers in the media area on Tuesday (and more scheduled for today), Rory's appearance was probably the most fun to hear. We learned all about his involvement with fake IDs and 'juiced' Peloton bikes, among other things.
If today's media events are half as interesting as Tuesday's were, it'll be a pretty good day.