Twofer Tuesday blows into town for this year's playing of THE PLAYERS.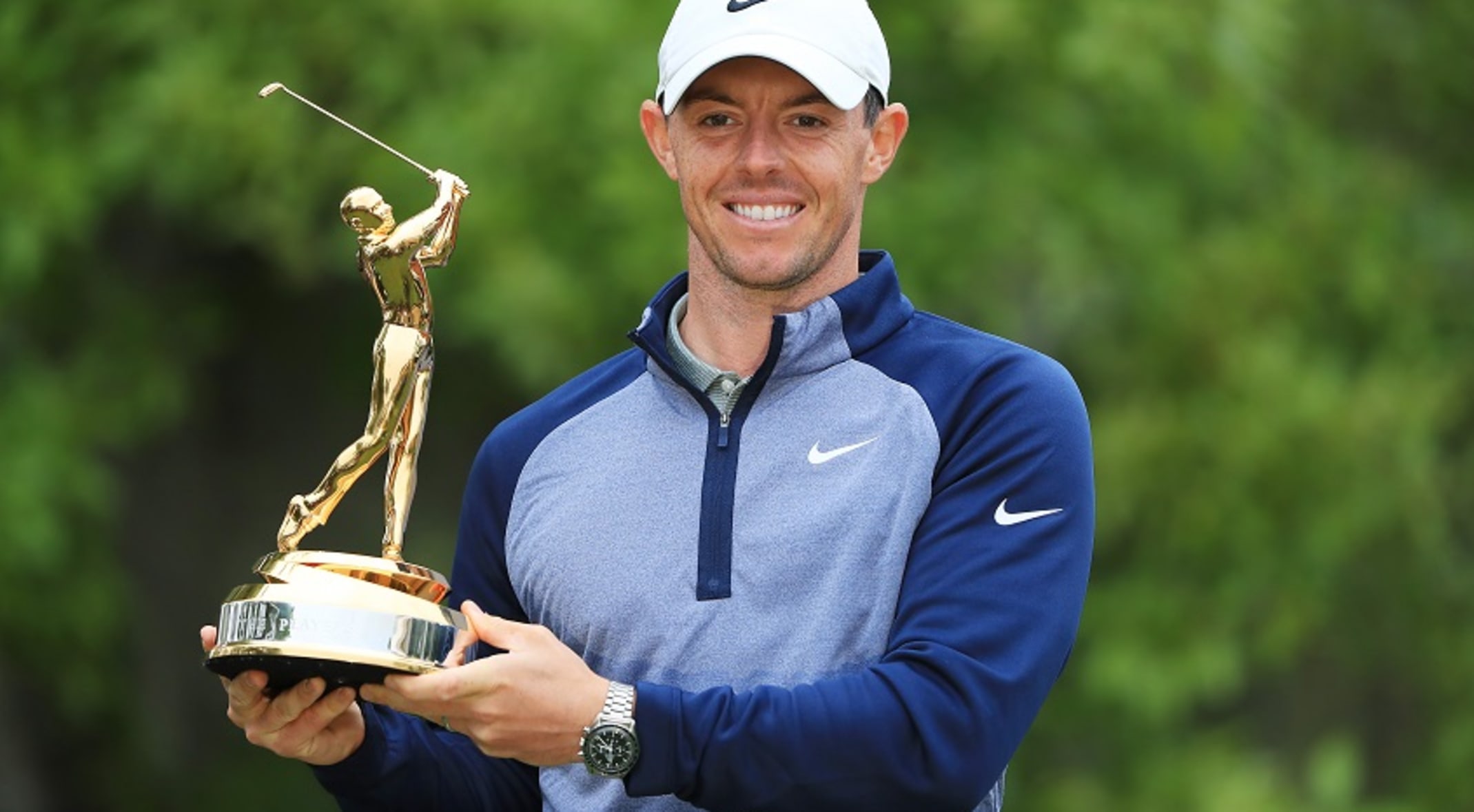 Do you really need much in the way of details? TPC Sawgrass, Pete Dye's crown jewel and the headquarters of the PGA Tour, hosts this week's major/not a major event. (Call it whichever you want, but two of them will get you into the World Golf Hall of Fame as fast as two Masters.)
This week's defending champion is Rory McIlroy, which presents me with a dilemma. After seven straight Top5s, the defending champion is one of my obvious picks this week. But having taken advantage of Rory's machine-like performances for the last two weeks, I feel a bit guilty picking him for a third week in a row.
So I'm going against my better judgement and picking two different players this time around. It's hard to believe I can find two more potential Top10ers that are as certain as McIlroy. Fortunately TPC Sawgrass doesn't favor one type of player over another so I have a number of options open to me.
My first Top10er would have been one of my choices even if I had taken McIlroy. Sungjae Im has been a bit of a Top10 machine himself the last two weeks. After his win at the Honda Classic I wondered if he would have a letdown, but he posted a third place finish at Arnie's Place despite the tough conditions. Sawgrass smiles on ballstrikers like Im, so I'm taking the guy who's #1 in the FedExCup rankings.
My other Top10er may seem a bit of a stretch, but he's currently #5 in the FedExCup rankings. In his last six events (not counting the Presidents Cup) Webb Simpson has posted five Top10s which included a third at the Sony, a runner-up at the RSM and a win at Phoenix. And while his last event wasn't so hot -- a T61 at the WGC-Mexico -- TPC Sawgrass is back on familiar territory for him. I think he'll come off his short rest ready to play.
And while Rory is the odds-on favorite to win, I truly think both of my picks have a good chance this week to get their second wins of 2020. TPC Sawgrass plays no favorites!
GC's live coverage begins at 1pm ET on Thursday.
We get six hours of that first round, not counting the PGA TOUR LIVE coverage that GC will probably show intermittently before their coverage starts. This is a week where truly anyone in the field can win, and that spells some serious fun for us viewers!