Here are my reactions two days after the PGA Tour restarted their season.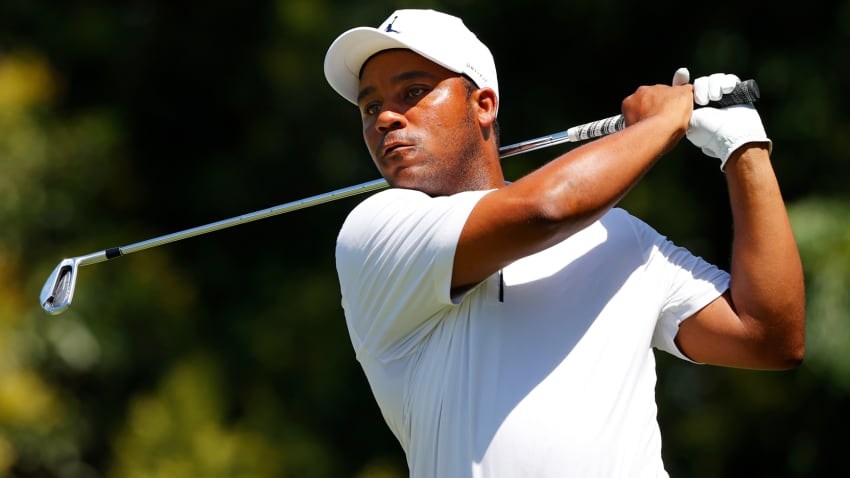 For one thing, I'm surprised but pleased at how well Harold Varner III is playing. Harold's a North Carolina boy like me, and I'm always pulling for my fellow North Carolinians to do well. But given all the attention that's been focused on him in the wake of George Floyd's death, I'm really impressed by his ability to play so well under so much attention after such a long layoff. Way to go, Harold!
And there are four players I'm watching to see how they do this weekend. On the one hand, I didn't expect Justin Rose and Justin Thomas to play so well out of the gate but go flat on the second day. Rose is such a steady player and Thomas such an explosive one that Day 2 just caught me a bit offguard.
But at the other extreme, Jordan Spieth and Bryson DeChambeau have simply shocked me. Both players posted back-to-back 65s and are tied just one stroke off Harold's lead. I didn't expect Jordan to put things together so well during the layoff... and besides the shock of seeing how HUGE Bryson is, I am simply amazed that he has continued to turn this massive body change into such consistent play! I'll be interested to see if both guys can hold it together this weekend.
Otherwise I haven't been all that surprised by what I've seen. We really had no idea which players would come out hot and which would come out cold, but it seems as if most of them have benefited from the break. Most seem to have picked up pretty much where they were when the season abruptly stopped, and all of them seem to be much calmer and even more businesslike in their approach to the week.
All-in-all, thus far I've been reminded how much I've missed live golf. It's too bad the fans can't rejoin the fun yet. But while the lack of fans does seem a bit odd, I have learned one thing...
Namely, that I don't miss the cries of "Mashed Potato!" at all.