The Korn Ferry Tour tees it up for the second consecutive week -- albeit without TV coverage again -- at the King & Bear Classic.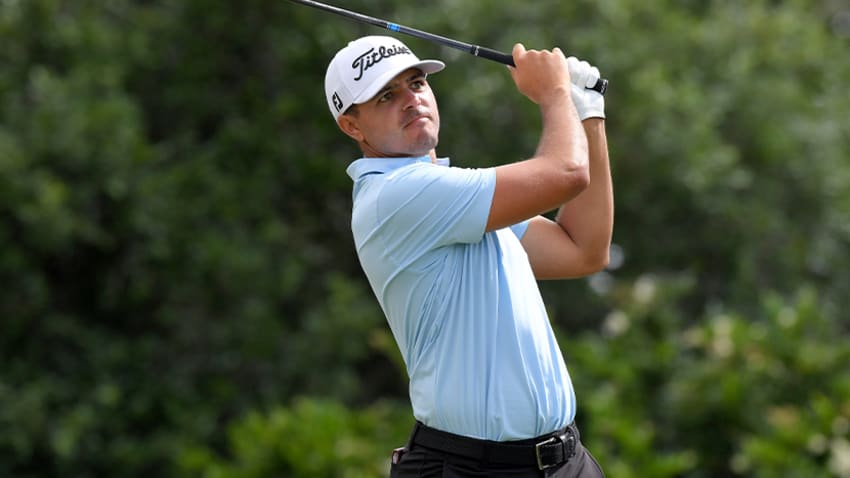 The King & Bear Classic will be played, appropriately enough, at The King & Bear GC at World Golf Village in St. Augustine FL. The new event allows the Tour to stay in Florida and minimize travel... and will boast a Wednesday start and Saturday finish, giving players an extra day before they head to next week's Utah Championship.
PGATOUR.com's power rankings
list Joseph Bramlett (pictured above) as their top choice this week. After a T2 finish at the Korn Ferry Challenge they believe he may be ready to break through for his first TOUR-sanctioned win. Combine the 7279-yard, par-72 course with the shortened time between events and you have to like his chances to keep in form.
But here's the big news for fans. While there may be no TV coverage at the venue this week, the upcoming Utah Championship will be back on GC. So we'll just have to bide our time and
keep checking the leaderboard this week
to see how the Korn Ferry players get along. The wait won't be long now!