Winner:
Dustin Johnson
Around the wider world of golf: Kyle Jones won the Utah Championship on the Korn Ferry Tour; Ji Young Kim won the BC Card - Hankyeong Ladies Cup on the KLPGA; and the final round of the JLPGA's Earth Mondahmin Cup was postponed till Monday due to weather problems. (Thanks for those last two, IC!)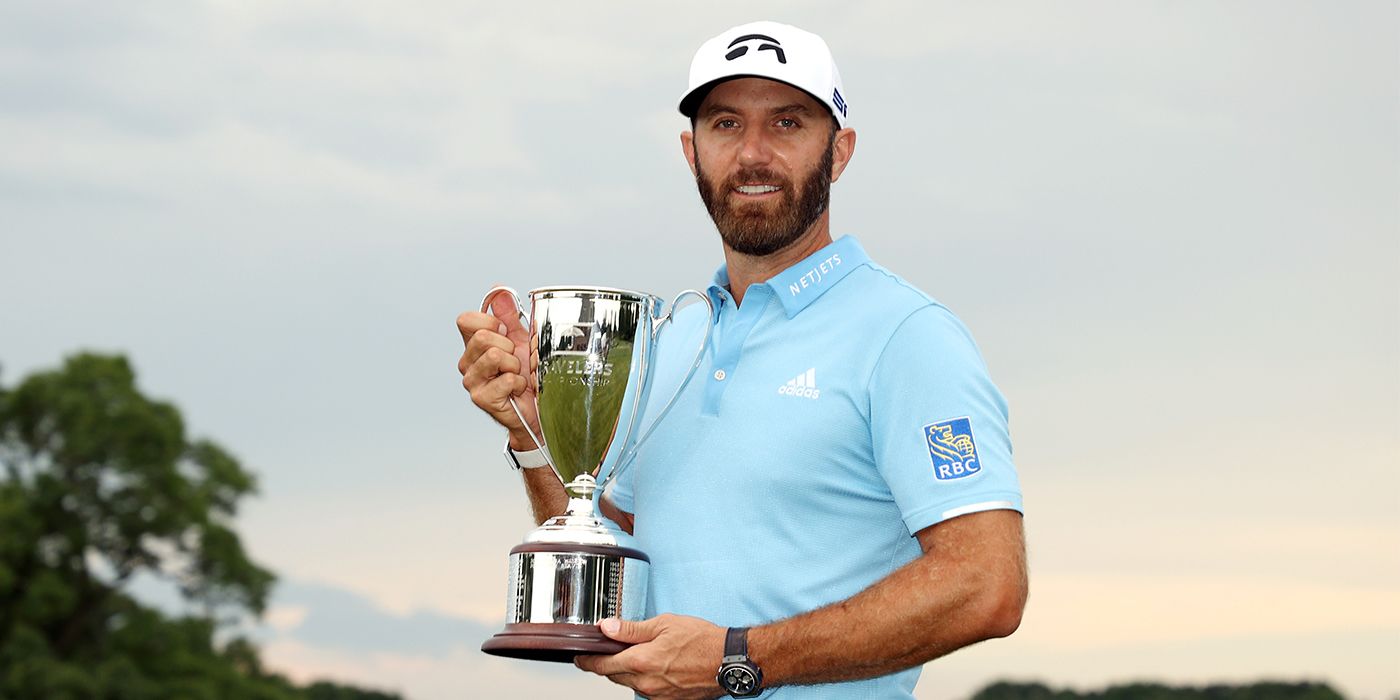 My Twofer Tuesday picks came sooo close this week. I had
Abraham Ancer
(T11) and
Bryson DeChambeau
(T6). Abraham almost got a Top10 after just losing the tournament last week, and Bryson did pretty much what I expected of him. He's on a streak right now!
Top10s: 12 for 26 (5 Top5, 7 other Top10s)
Winners: 0 for 13 events
On the other hand, DJ was a pleasant surprise. I understand his caddie said Dustin hasn't been completely healthy -- or at least not healthy enough to do the work on his game that he wanted to do. While he wasn't perfect this week, he clearly seems to have a much better handle on his game than he has the last two weeks.
I'm guessing some of that credit goes to finding a new putter. Normally I wouldn't give a new putter more than passing credit simply because it's a mindset adjustment for most players, just giving the player a different look. But Dustin changed putter types, from face-balanced to toe-balanced, and that's a genuine equipment change that affects how your stroke behaves. He certainly tamed his stroke with it!
While DJ did set some personal records this past week -- reaching 21 wins, winning every year for the first 13 years of his career, and even shooting a personal best 61 in the third round -- I do want to take a moment to shout out Will Gordon. After getting exempt into the Korn Ferry Finals, only to have the pandemic wipe that chance away, he turned his sponsor exemption to this event into a Special Temporary Membership with unlimited exemptions on the main tour. Well done, Will!
But the shining star of the week is Dustin Johnson, back in the winner's circle and pocketing a shiny new Limerick Summary to add to his growing collection. At least it's another bright spot in a pandemic-plagued year.
The 13-year streak DJ's growing
Has 21 wins and still going!
Shot his first 61
As he got the job done
And left no indication he's slowing…
The photo came from this page at pgatour.com.