Winner:
Bryson DeChambeau
Around the wider world of golf: Will Zalatoris won the TPC Colorado Championship on the Korn Ferry Tour; Min Sun Kim5 won the McCol Yongpyong Resort Open on the KLPGA; and Ji-Hoon Lee won the Busan Open on the KPGA (IC tells me the full event name is much longer).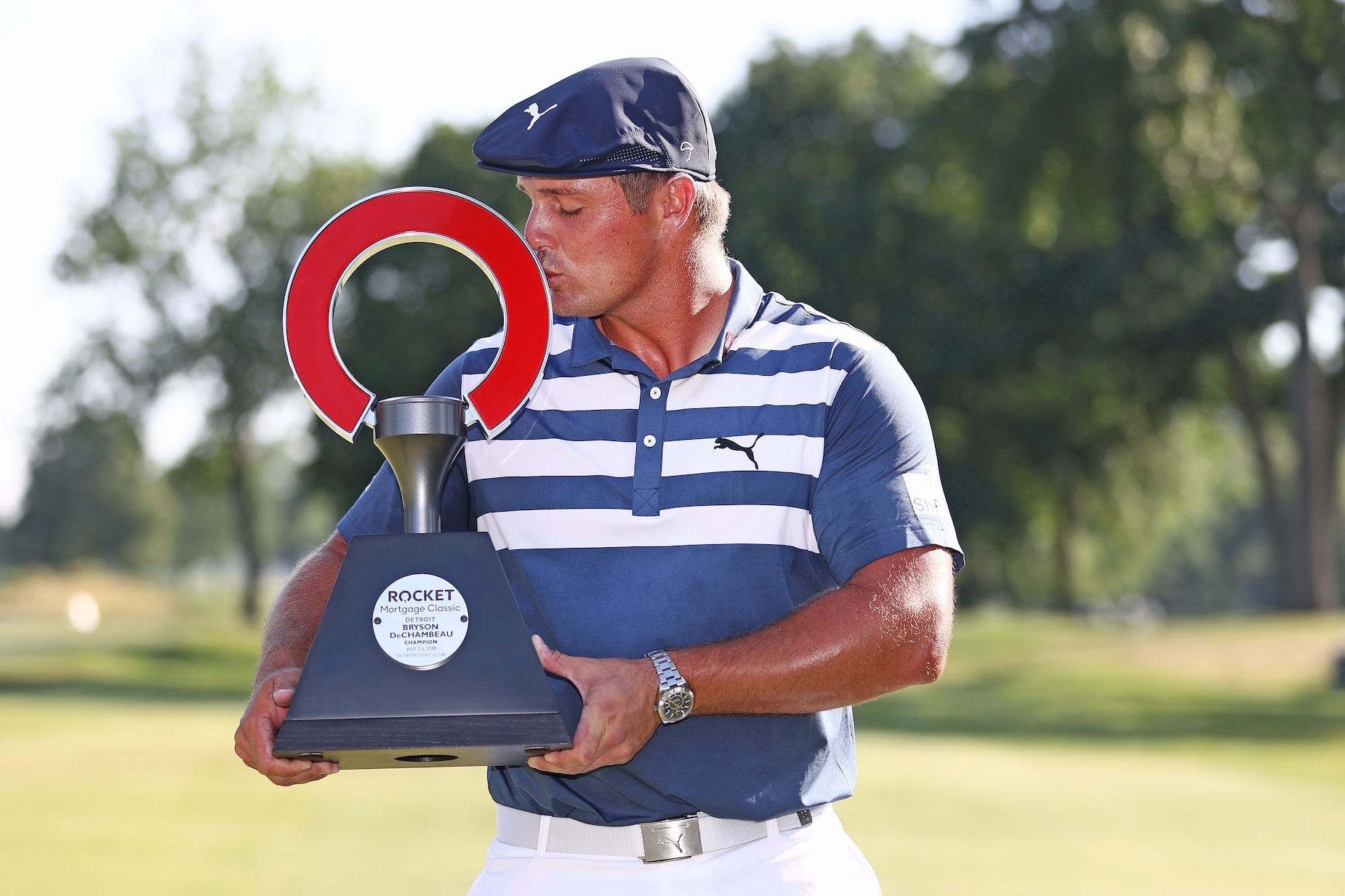 I enjoyed my Twofer Tuesday picks this week! I had
Webb Simpson
(T8) and
Bryson DeChambeau
(1). Webb lost some ground on the weekend but still gave me a Top10, and Bryson... Hey, first win of the year for me!
Top10s: 14 for 28 (6 Top5, 8 other Top10s)
Winners: 1 for 14 events
Let me take a moment to explain where the Kraken comes from, since so many people don't seem to know.
I'm sure most of you know the Greek myth about Perseus beheading the Gorgon named Medusa, a snake creature with snakes for hair -- if you looked at her, you turned to stone. Remember?
However, most people don't remember why he needed to kill Medusa in the first place.
Perseus is supposed to marry Princess Andromeda but her mother insulted the gods, who decreed that their seaside city will be destroyed unless Andromeda is sacrificed to a giant sea monster called -- you guessed it -- the Kraken.
That story is the plot of
Clash of the Titans
, a movie that has been made twice (1981 and 2010). The first starred then-heartthrob Harry Hamlin and is most notable as the final movie with stop-action animated effects by the legendary Ray Harryhausen; the second stars Sam Worthington and has some awesome CGI monsters.
And the most iconic line in both movies is when the gods declare, "Release the Kraken!"
While I don't think Bryson realized it, claiming that he couldn't release the Kraken on the seaside course at Hilton Head was sort of meta. But this week the Kraken dragged itself inland and gobbled up both the field and Donald Ross's beloved masterpiece... and still wasn't done.
The sacrifice turned out to be 54-hole leader Matt Wolff, who couldn't escape the Kraken's hungry rampage. Perhaps it was a measure of revenge since Matt beat Bryson this week last year at the 3M Open. In any case, Bryson chased him down to start the round then shot his lowest score of the week, capped off by three birdies on the final three holes. GULP!
So Bryson proved he's more than just 250 pounds of muscle creating 190+ mph of ball speed. No, he's the monster of the fairways and he just sucked down his first Limerick Summary of 2020! The real question is, just how hungry will this Kraken turn out to be?
The Kraken was out in full flight
As Bryson, with all of his might,
Swung hard down the middle
(He missed very little)
And swallowed the field in one bite.
The photo came from this page at golfdigest.com.