Twofer Tuesday regretfully leaves the luxurious milkshakes of Muirfield Village -- as did all the participants last week -- to take in this week's event at TPC Twin Cities.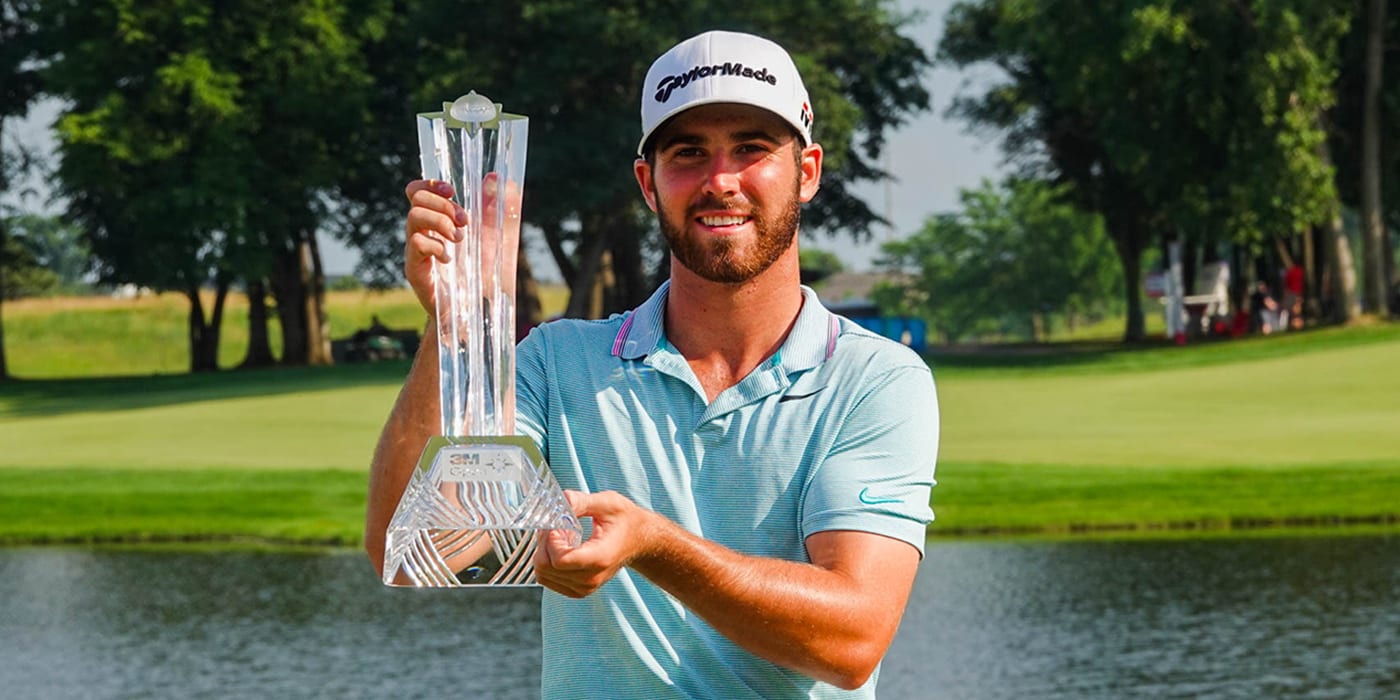 It's only the second year for the 3M Open in Blaine MN, although it was originally a long-running event on the Champions Tour. A par-71 measuring close to 7450 yards, this course is no pushover. But the "superfields" we've been seeing since the restart won't be playing this week -- guys do need to rest, you know. World #4 Dustin Johnson and #6 Brooks Koepka headline the field this week, as does defending champion Matt Wolff.
With a less than awe-inspiring field -- neither Koepka nor DJ has been particularly impressive in the restart (perhaps still dealing with injuries) -- and Matt Wolff's play being so uneven, I've decided to pick a couple of fliers this week. Let's see how they do.
I'm taking Mackenzie Hughes as my first pick. Hughes has either been on or (very) off over the last year, with a huge number of MCs and only one Top10 before the break, a 2 at the Honda Classic. But since the restart he's played five events and posted MC-T70-T3-T48-T6. For someone who's struggled so much, this is a good trend. And given that his good scores have come against strong fields, he may see this week as an opportunity.
My other pick is Tommy Fleetwood. Let's be honest here -- Tommy finished out poorly before the break, MCing at the API, and this will be his first week back since the restart. True, that doesn't give me any sort of form to consider... but it doesn't give me anything bad to consider either. Tommy could easily come out rested and ready to play, and TPC Twin Cities may be just the sort of track to inspire a player of his caliber.
GC's live coverage begins Thursday at 2:30pm ET.
With most of the big boys taking the week off, this event could be just the thing for the "rank and file" who need reps just to get in the FedExCup hunt. We might see something pretty special this week.