The PGA Championship was last week. The AIG Women's Open is next week. Inbetween the Champions Tour is playing the Bridgestone Senior PLAYERS.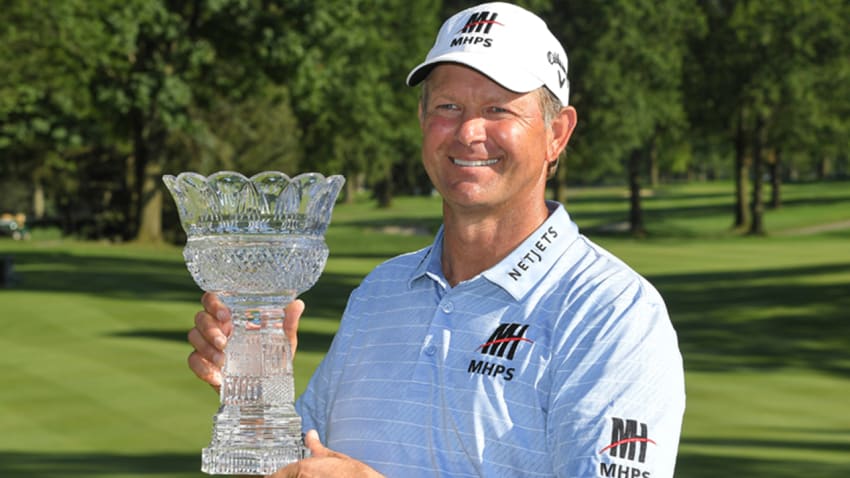 The course is familiar. Firestone Country Club in Akron, Ohio hosted a WGC for many years -- and other events before that -- on the PGA Tour. It plays to a par-70 of roughly 7400 yards. This is the second year it's hosted the Senior PLAYERS and, like so many other events, it will host the event without any spectators.
And also like most of the tours during this unusual golf season, the Bridgestone will boast a loaded field of players hungry to get some competition under their belts. Defending champion Retief Goosen will headline the field but he'll have plenty of competition. In fact, pgatour.com's Power Rankings actually rank Steve Stricker ahead of Goosen.
GC's coverage should start Thursday at 11am ET. With so much golf being broadcast since the restart, it seems as if you can't turn on the TV without seeing live golf. Isn't it wonderful?