Winner: Dustin Johnson
Around the wider world of golf: Sophia Popov went from struggling player to AIG Women's Open champion on the LET/LPGA; Fatima Fernandez Cano won the IOA Championship on the Symetra Tour; Curtis Luck won the Nationwide Children's Hospital Championship on the Korn Ferry Tour; Shane Bertsch won the Charles Schwab Series at Bass Pro Shops Big Cedar Lodge on the Champions Tour; Romain Langasque won the ISPS HANDA Wales Open on the ET; Darren Fichardt won the Betway Championship on the Sunshine Tour; and Tae Hee Lee defended his title at the KPGA's GS Caltex Maekyung Open (thanks, IC).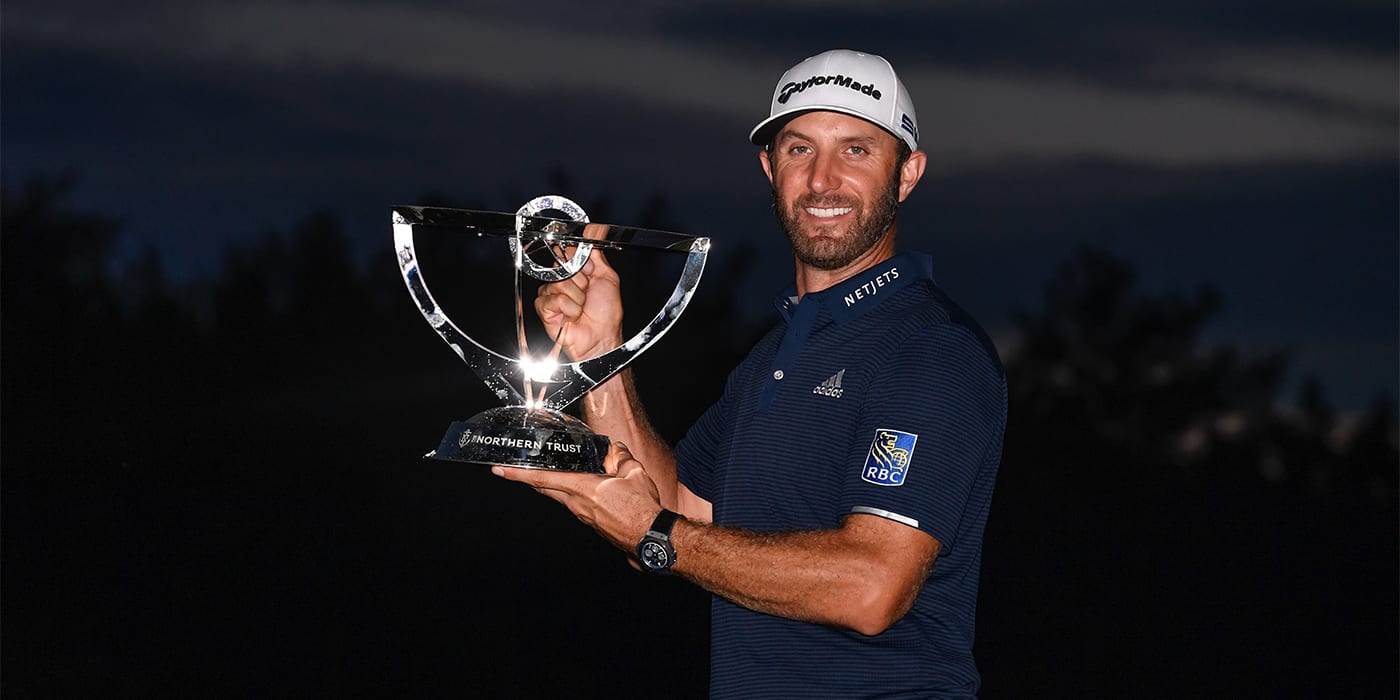 At least one of my Twofer Tuesday picks continued his good play. I had Webb Simpson (T6) and Collin Morikawa (MC). Collin must have still been celebrating his PGA win. Webb handed me a Top10 for the second week in a row.
Top10s: 17 for 42 (7 Top5, 10 other Top10s)
Winners: 1 for 21 events
You know, it's kinda funny. After Brooks Koepka threw some shade at Dustin Johnson and then Rory publicly expressed his belief that Brooks shouldn't challenge a player as good as DJ (Rory used the term "poke the bear"), what should happen but Brooks has to WD because of knee problems and "the bear" wakes up.
Boy, did the bear wake up!
While analysts were shocked that DJ didn't match Scottie Scheffler's 59 on Friday after being 11-under in 11 holes, it should be noted that the 60 was DJ's career-low round -- an achievement that shouldn't be overlooked, especially after the run of three bad rounds he had less than a month back. And then, despite the common knowledge that such a low round is hard to follow up, DJ posted 64-63 on the weekend to win the Northern Trust by 11 shots.
ELEVEN SHOTS, PEOPLE!
Memo for Brooks: Poking the bear, especially when that bear is named Dustin Johnson, is a very, very, VERY bad idea!
So DJ now has two wins plus a runner-up in a major in his last six starts. Sounds to me like he might be picking up a few new Limerick Summaries over the next few weeks...

Though Rory warned Koepka, "Beware!
You shouldn't go poking the bear,"
That bear woke up Sunday…
And DJ was HUNGRY!
The field could but gasp in despair.