Twofer Tuesday makes the short trip southward for the second leg of the shortened 2020 FedExCup Playoffs, the BMW Championship.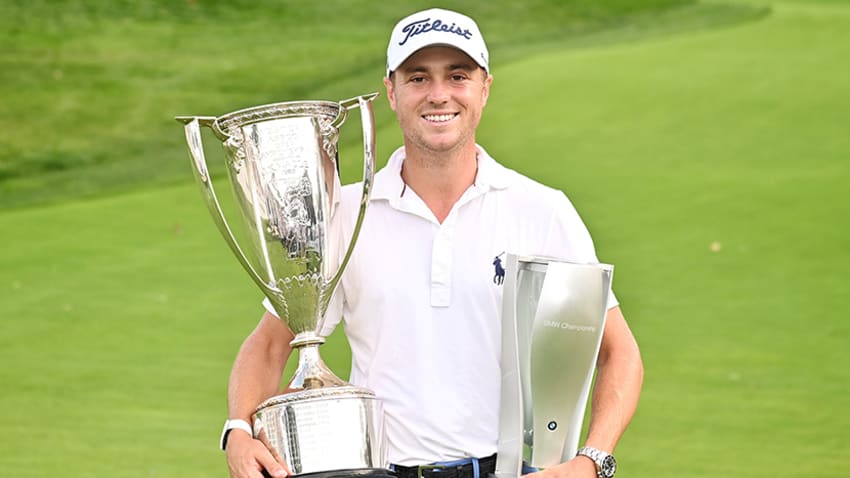 Welcome to the North Course at Olympia Fields Country Club, in the south suburbs of Chicago. The course is around a century old and the PGA Tour last saw it in 2003, for the US Open. For this event it's listed at 7366 yards and plays to a par of 70, so it's no pushover. There is no cut and only the Top30 make it to East Lake next week.

Justin Thomas is the defending champion but he won at Medinah Country Club. No advantage for him this week.
Now that the formalities are out of the way... who should I pick this week? It's a no-brainer, really.
First I'm taking Dustin Johnson. I know you think it's because of his blistering performance last week but I'm not stupid -- I know he can't play that way every week. However, he has two wins and a T2 at the PGA in his last six starts, and the last time he had a stretch anywhere near this good was back in 2016 when he won the US Open, the run that ended when he got injured in Masters Week 2017. I think he's on another run, and I intend to get some Top10s, maybe even a win or two from it.
And for the third week in a row I'm taking Webb Simpson. In the last two weeks he's given me a T3 and a T6, and I'm looking for more of the same because he's been in a good run even longer than DJ's this season. I don't care how long the course is. When you're as good as Webb, you're a threat... and with no cut to deal with, and him sitting at #3 in the points list, I think he can outlast a lot of the field. [UPDATE: Webb withdrew to rest on Tuesday so I'm subbing Collin Morikawa as my second pick.]

GC's live coverage starts Thursday at 3pm ET. With a shortened postseason like this, I think the pressure will be unusually high and some of the regular contenders will won't be able to handle it. This should be an entertaining event!