There's no rest for Twofer Tuesday as we move right along from the TOUR Championship to the next event, the Safeway Open.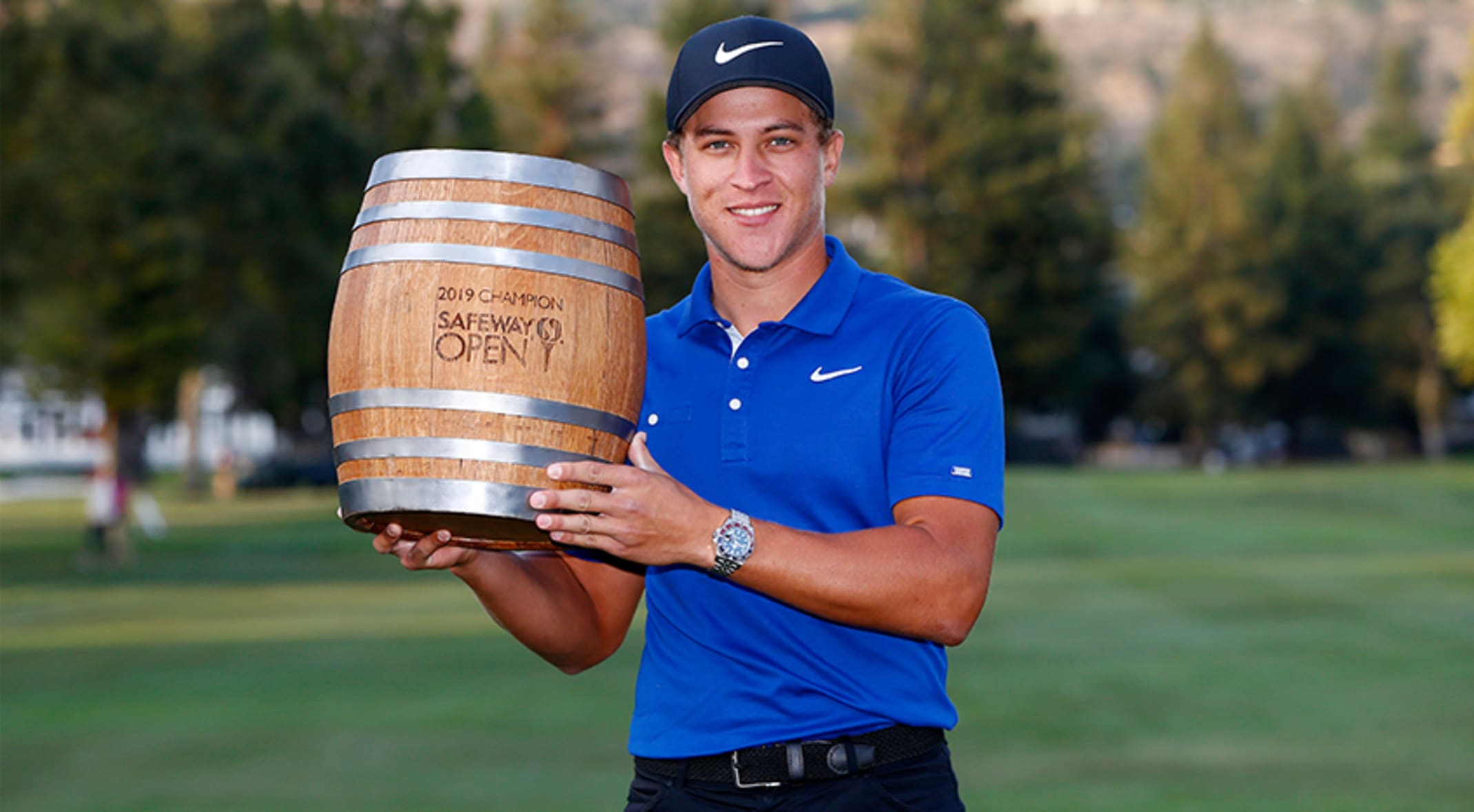 The "Super Season" of 2020-2021, with its six majors plus THE PLAYERS, gets underway without delay at the Silverado Resort and Spa North in Napa CA. This is a place that the pros seem to enjoy, a place to relax in the Napa Valley. Granted, the pandemic has put a damper on most of the recreation in the area... but with temperatures expected to be in the low 70s all week, they'll enjoy themselves much more than the LPGA players will at Rancho Mirage and the ANA Inspiration.
Defending champion Cameron Champ will lead a reasonably strong field this week. Many of the big names -- Phil Mickelson excepted -- will be at Winged Foot prepping for the US Open. As for the rest of the field, I need to figure out who can give me some more Top10s. Dustin Johnson has spoiled me over the last few events!
My first pick is Brendan Steele.While he hasn't been playing his best since the restart and he didn't play so well at this event last year (although he has won this event twice before), he has shown some form at the recent events with less demanding setups. I can't help but think he could make a good show since the biggest names aren't here.
My other pick is Si Woo Kim. Another player who has struggled since the restart, he seemed to be finding some form before the Playoffs with a T13 at the PGA and a T3 at Wyndham. At only 7166 yards and a par of 72, this is the kind of course that could get him back on track.
GC's live coverage starts Thursday at 4pm ET. Quite a few of these players will have Winged Foot on their minds, and it will be interesting to see how they balance their anticipation with the need to play well this week.