You can be forgiven if you're a bit confused about this week's Champions Tour event. Let me set you straight about the TimberTech Championship.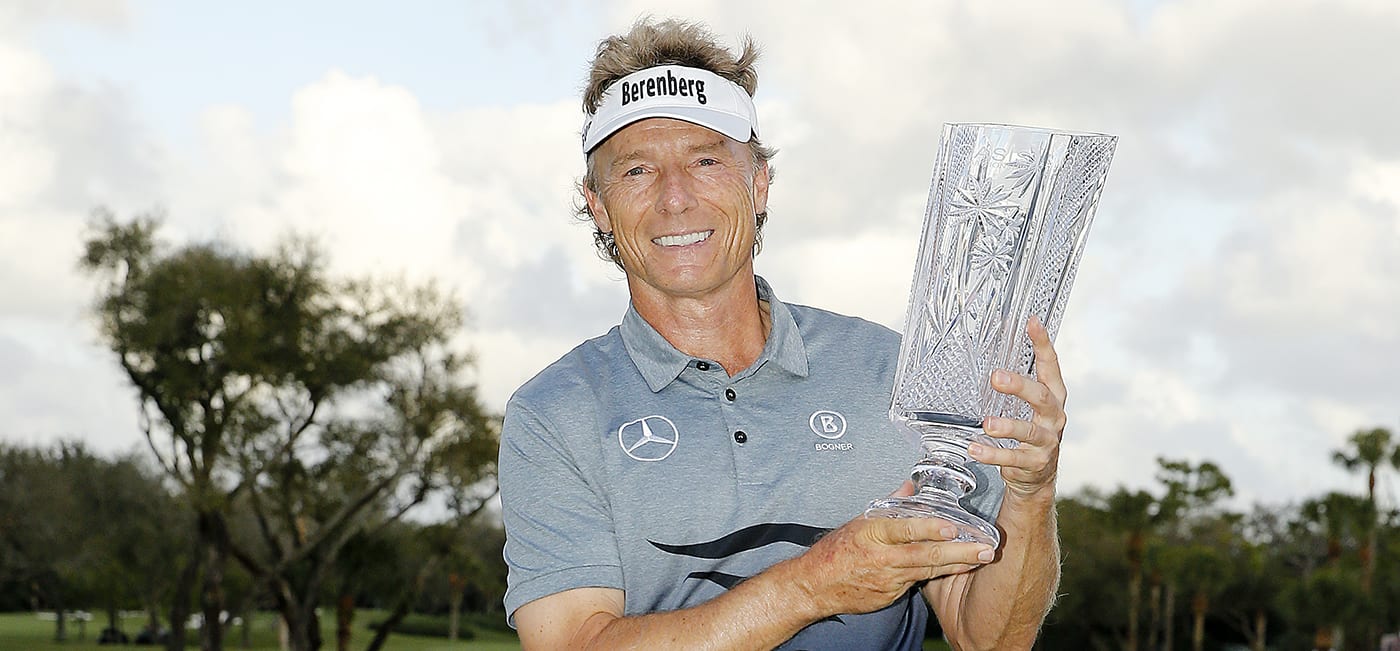 This event was originally played in early February, and you're probably most familiar with its original name, the Allianz Championship. In 2018 it was the Boca Raton Championship and it was still played in early February.
Last year, when Bernhard Langer won it, it was the Oasis Championship. And yes, it was played in early February.
All of those events were played on the Old Course at Broken Sound, in Boca Raton FL. And it will continue to be played there this year.
However, when the AZEK Company, which owns the TimberTech brand, came on board as sponsor in early 2020, it was decided that this event would be one of the three playoff events in the Charles Schwab Cup. The pandemic -- notorious for altering plans this year -- didn't change that decision but it did result in the event not getting an official announcement until September.
As a result, the TimberTech Championship will now officially be the second of the final three events of the Champions Tour season going forward. And this week is the first playing of the event at its new place in the schedule.
To the best of my knowledge, Phil Mickelson isn't playing this week despite being #8 on the points list. But the rest of the 2020 rookie class will probably tee it up since this is the penultimate event.
GC's coverage starts Friday at 3pm ET. (This is still only a 54-hole event.) It looks as if it will be in the 80s with possible thunderstorms all three days, so the course may play quite a bit differently than it did in February. I can't help but wonder if that will change the fortunes of the favorites this year.