Twofer Tuesday makes like Captain Jack Sparrow and sails away for a Caribbean vacation at the Bermuda Championship.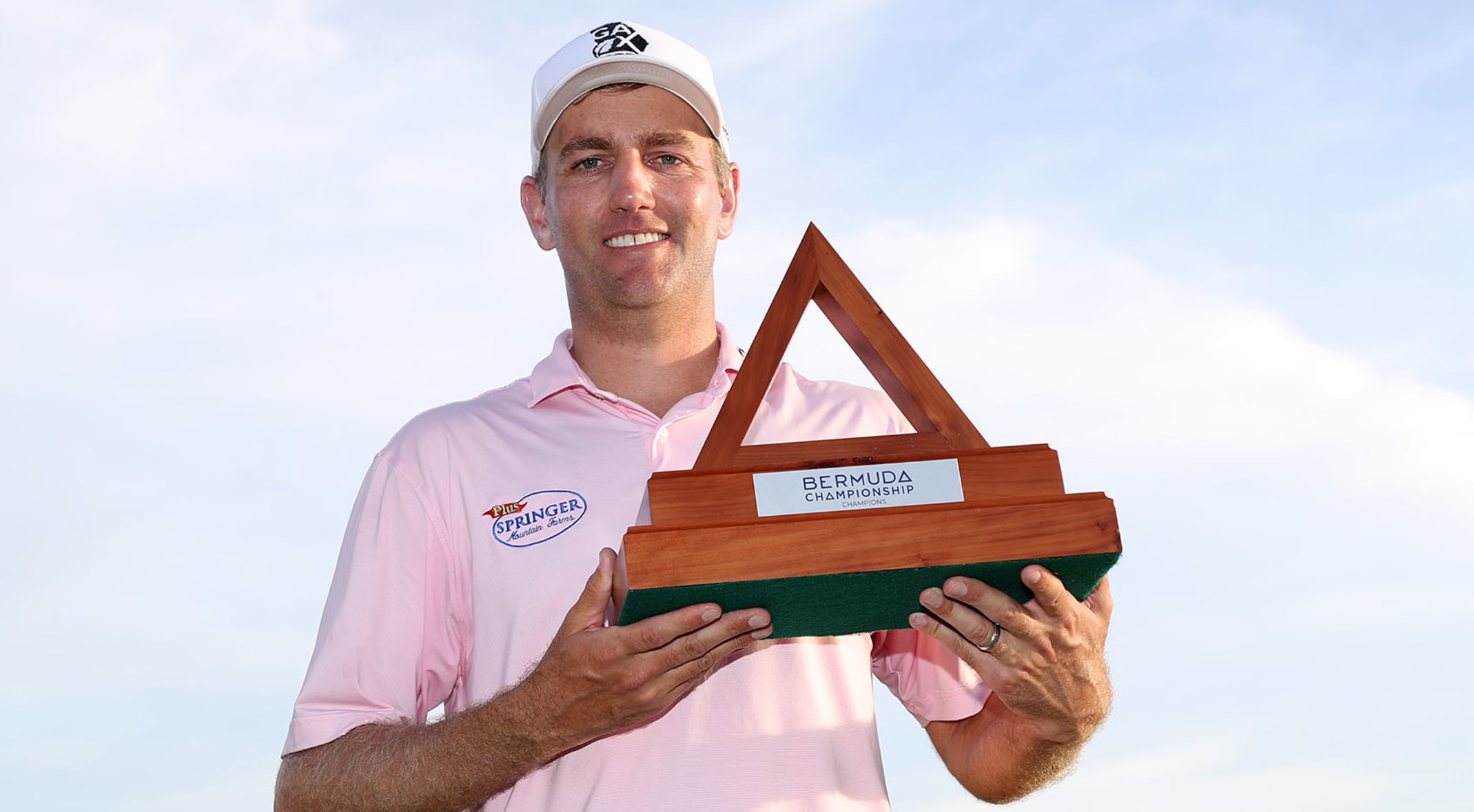 Maybe it's not the pirate utopia of the 17th century, but the Port Royal Golf Course in Southampton, Bermuda offers quite the haul for braver members of the PGA Tour. Once host to the Grand Slam of Golf, victory at this event now carries a bounty worth 500 FedExCup points and -- for swashbucklers like defending champion Brendon Todd -- the chance to get your PGA Tour off the ground or back into winning ways.
And for some players it may indeed require a little bravery. The Bermuda Championship will be the first event since the restart to allow spectators, although the number is limited to 500 a day.
So arr, mateys! Let's be making some picks and see if the winds favor the brave.
Will Zalatoris is back in a PGA Tour field with the chance to get Special Temporary Membership. Check this: All he needs are THREE FEDEXCUP POINTS, which is no more than a two-way tie for 69th to qualify! He's finished in the Top10 in three of his last four Tour appearances, so I'm hoping he'll sail into another this week.
Any pirate worth his salt needs to take a few risks now and then... and mine is Rasmus Hojgaard. This European Tour player got his ET card just last year, but he's already got two wins over there and is #10 in the Race to Dubai. This is a great opportunity to pick up his first PGA Tour win.
GC's live coverage begins Thursday at noon. With Halloween just ahead and the mainland starting to chill down a bit, a little bit of the Caribbean may be just what the rest of us need to quell our shivering timbers. (Okay, that didn't sound quite right but I'm running with it.)