A confused Twofer Tuesday heads for yet another Asian event... and stumbles into California for this year's ZOZO Championship.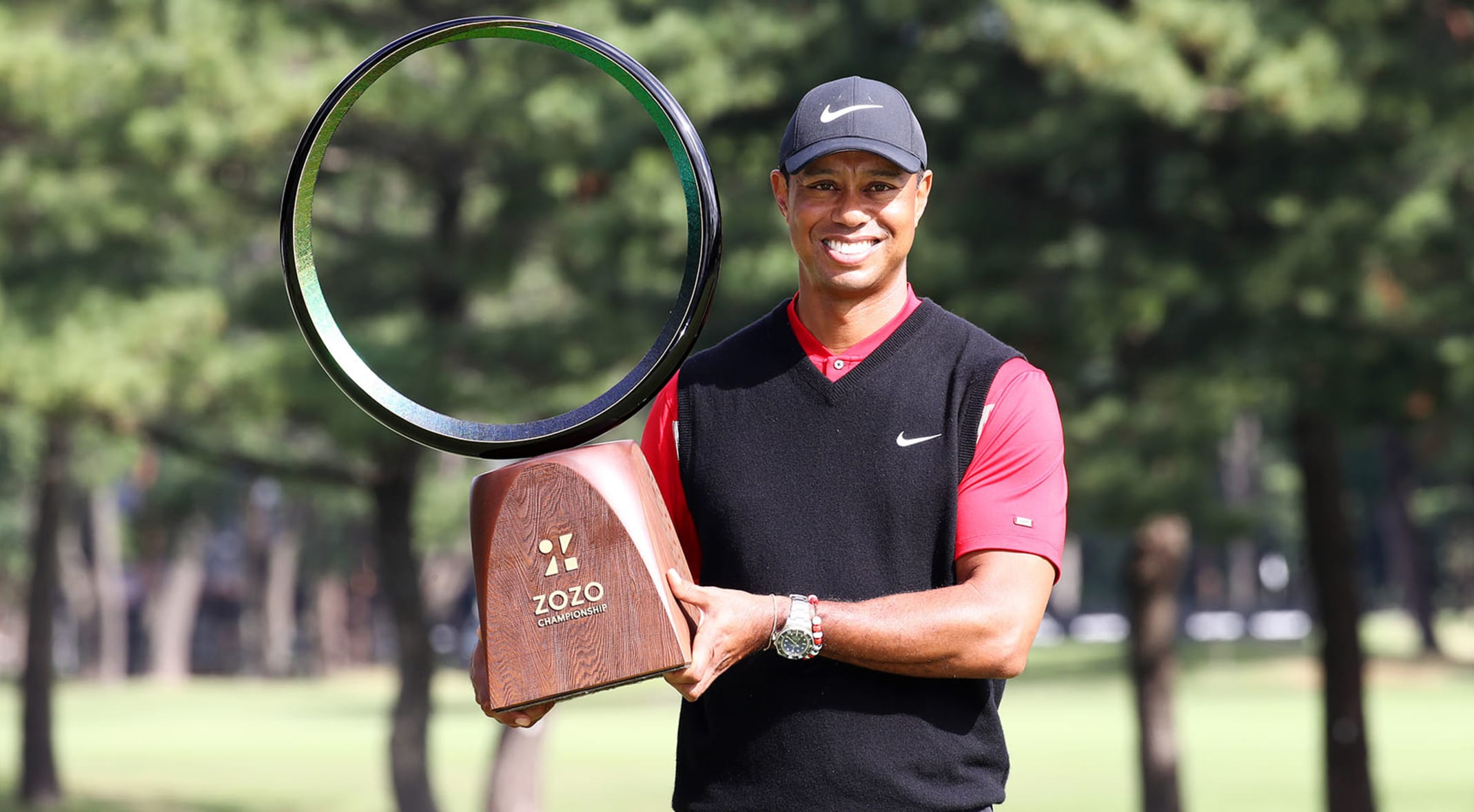 The first PGA Tour event ever held in Japan returns to... Sherwood Country Club? The pandemic scramble continues as the second Asian event in a row finds itself staged in the US due to COVID-19 concerns.
ZOZO was a history-making event, not only for Japan but for Tiger as he tied Sam Snead's 82-win total last year. But if defending means you go to a course you're comfortable at, then Sherwood certainly qualifies. Sherwood was the home to the Hero World Challenge from 2000 to 2012... and Tiger won there five times and added five runner-ups for good measure.
But we don't know how Tiger's game will look this week -- it's not just his back, it's the havoc this pandemic has played with his schedule -- so I'm looking elsewhere for my Twofer Tuesday picks.
Last week I didn't pick Tyrrell Hatton because of the time and weather changes after his win at Wentworth... and he casually posted a T3 in Vegas. By all rights he should be too tired to compete this week. Therefore I'm picking him.
In fact, I'm going for an ET sweep. Patrick Reed finished T3 at Wentworth and took last week off. He, like Hatton, has been on his game most of this season. I think that game will work well around Sherwood. After all, a similar approach netted Graeme McDowell two wins and a runner-up here a decade ago.

I should note, in case you hadn't heard, that DJ is still not playing due to that positive virus test. It sounds like he suffered some mild symptoms and now plans to return at Houston. That was apparently announced late Monday so don't make the mistake of picking him if you're playing fantasy.
Since the ZOZO is in California this year, that means more prime time golf here in the US. GC's live coverage begins Thursday at 5pm ET. While I didn't pick Tiger this week, his past success at Sherwood certainly has to be taken into account when assessing his chances. After all, this course is like a second home for Tiger... and as we've all seen, 2020 has proven to be full of surprises.