Winner: Emily Pedersen

Around the wider world of golf: Christiaan Bezuidenhout got his second ET win at the Alfred Dunhill Championship. And IC tells me that Erika Hara won the JLPGA Tour Championship Ricoh Cup.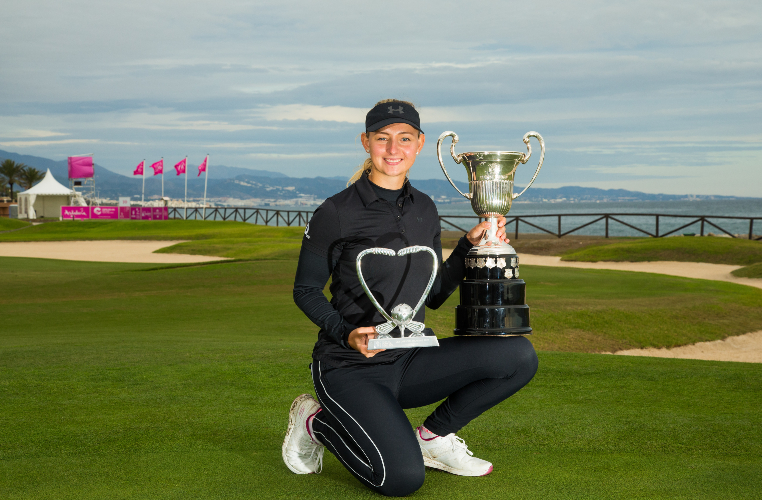 Since the US tours were off for the Thanksgiving holiday, I had no Twofer Tuesday picks this week. But I'll include my totals for the year so far since we'll have another PGA Tour event this week.
Top10s: 26 for 66 (10 Top5, 16 other Top10s)
Winners: 3 for 33 events
With no PGA Tour event this week, I felt the most deserving of the events that were played was the Open de Espana. Why? Because Emily Pedersen is tearing it up every time she tees it up!
In twelve starts this year she has five wins. And you want to know what's really cool? She has four of those wins in the last THREE weeks!
How did she do that? Because the Saudi Ladies Team event that she won a week ago also included an individual title... and Emily was the captain of the winning team as well.

I'll grant you that she's struggled a bit in LPGA events. But she does have a runner-up at the ASI Ladies Scottish Open and an 11th at the AIG Women's Open, and she got her first win of the season the very next week at the Tipsport Czech Ladies Open.

That means she actually got her five wins in only SEVEN events.

And now she's headed over here for the US Women's Open a week from now.

Wouldn't you consider a player with that record a serious contender for a major? I know I would!

So this week I present Emily Pedersen with her first-ever Limerick Summary. She's more than earned one, and she could very well get another one if she manages to win the US Women's Open.

Five wins in twelve weeks—what a run!
So has Pedersen only begun
To stake out her claim
To become the top name
In the major next week? Could be fun!