Winner: A Lim Kim

Around the wider world of golf: Matt Fitzpatrick won the DP World Championship on the ET but Lee Westwood walked off with the Race to Dubai title.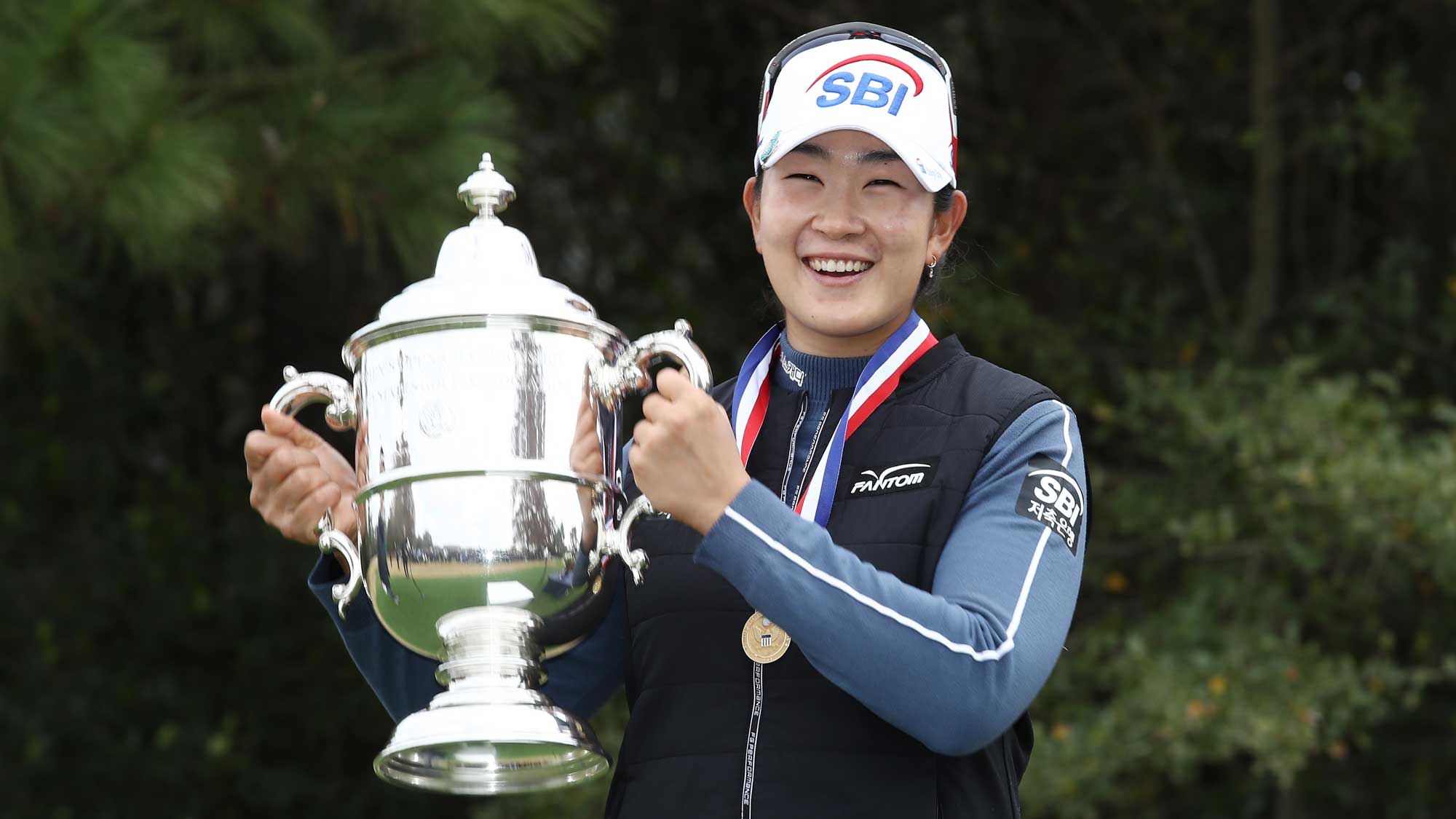 My Twofer Tuesday picks were a mixed bag but I expected as much. I had Jin Young Ko (T2) and Angela Stanford (MC). I don't know if Angela was tired from the previous week's win, overcome by the desire to win a major in Texas, or just ran afoul of the weather... but Jin Young did what I expected of her. She even came close to getting a win for me!
Top10s:27 for 70 (11 Top5, 16 other Top10s)
Winners:3 for 36 events
But the story turned out to be yet another relatively unknown (at least, here in the US) Korean player making her major debut on the LPGA. After the weather threw us yet another curve and sent the ladies to a cold Monday finish, it looked for a while as if we were going to get a free-for-all. There were so many players who kept moving to within a shot or two of the lead -- even a couple of the amateurs made a run -- that it was nearly impossible to guess who might pull ahead.
As we came to the end, the long week and the conditions took their toll, apparently thinning the field to a mere three players -- Hinako Shibuno, Amy Olson and Jin Young Ko. The three of them kept it right around -2 for the tournament. They were the only ones close enough to make a real play for the title...
Until A Lim Kim reached the final three holes. In a heroic run she birdied the last three holes of the round, launching herself from even par all the way to -3 so quickly that we weren't even sure the other ladies knew what she had done. And just like that, Shibuno, Olson and Ko found themselves playing for second.
I'll be surprised if Kim doesn't take up LPGA membership next year. Shibuno made that mistake and is now having to work for her card, and I suspect Kim will learn from that. But one thing's for sure: A Lim Kim becomes one of the rare ladies to receive a Limerick Summary.
And she definitely deserves it!
In an Open chock full of surprises,
Yet another Korean star rises.
With her 4-under run
A Lim Kim got it done
And walked off with the major's big prizes.