After an intensely fulfilling Thanksgiving (being very full of turkey and dressing!), Twofer Tuesday looks forward to a restful week at Mayakoba.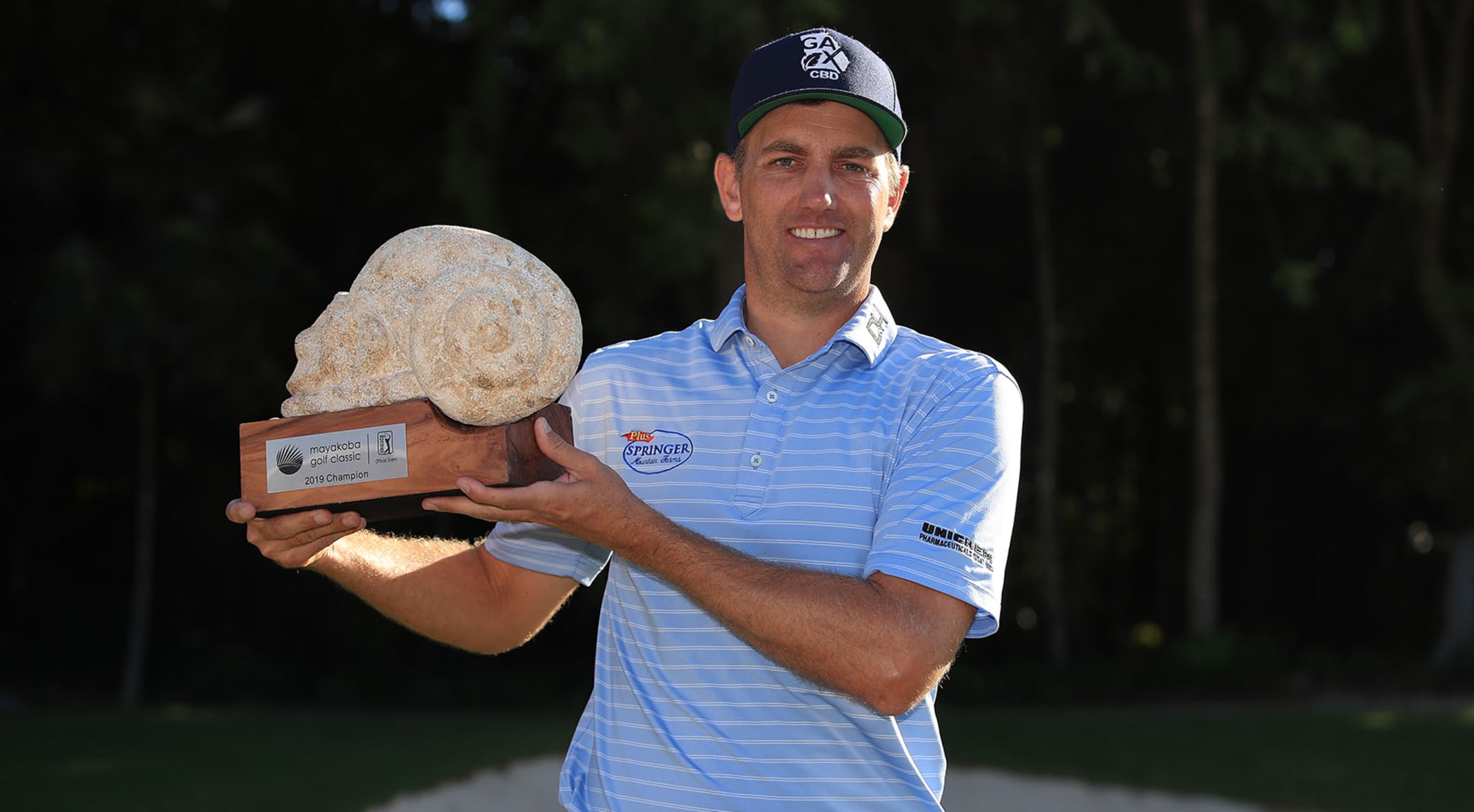 It's unusual to have a regular Tour event after Thanksgiving here in the US, but the pandemic continues to play havoc with scheduling and so the Mayakoba Golf Classic tees off during the first week of December. A 132-player field tees it up at the event where Brendon Todd got his second win in a back-to-back show last year.
I really do feel like I'm rolling dice this week. As I have mentioned before, it's hard to make a good guess at a player's form when no two players seem to have schedules that are close enough to give a valid comparison. So I'm going to throw caution to the win and bet against the odds.
My first pick is Brian Gay. Of course, Brian won in Bermuda... after missing the two previous cuts. And the PGA Tour site doesn't list any 2020 events for him before those three events. Nevertheless, the PGA Tour Power Rankings for this week rank him #13. How do you make a decision like that based on three events? Well, I know why I'm picking him -- he won Bermuda in the wind, and I expect wind to have a huge effect at Mayakoba.
And my other pick is Abraham Ancer. This may seem a bit strange since Carlos Ortiz would seem the more likely pick; he came in second here last year and just won in Houston less than a month ago. But Abraham has two Top10s in his last three appearances here... and a T13 at the Masters. That tells me he's playing well enough to do well here this year.
GC's live coverage begins Thursday at 2pm ET. Since we're finally beginning to feel the chill of winter here in North Carolina, I'm looking forward to seeing a little sun and sand at Mayakoba.