Twofer Tuesday does double duty this week, checking out the 2021 US Open site while also catching the Farmers Insurance Open.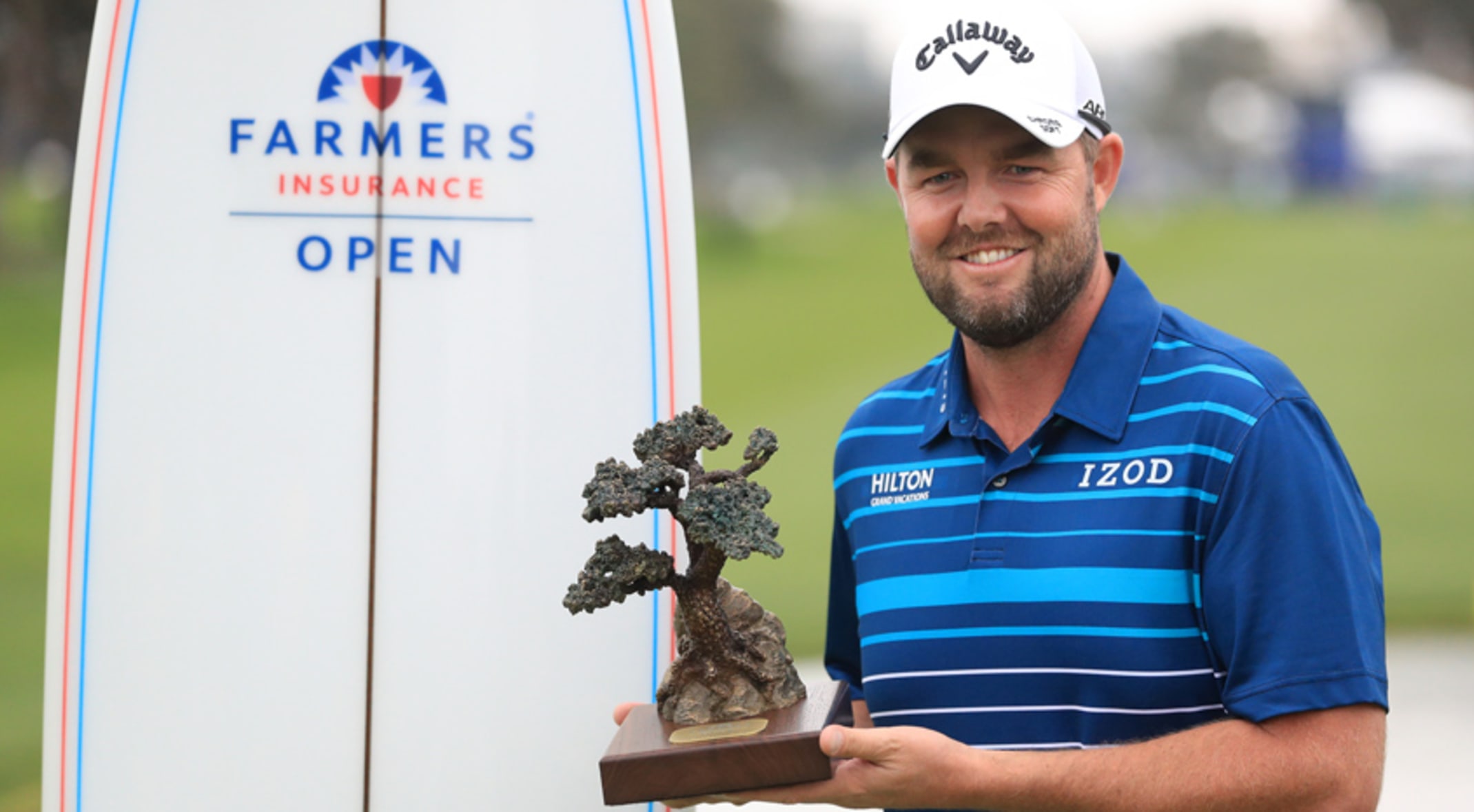 Yes, in case you didn't know, Torrey Pines's South Course will host the US Open later this year. And that means this week's Farmers Insurance Open field will get an early look at the major venue.
As will we.
Of course, the field will play the easier North Course once this week and the South Course three times, as usual at this event. But that's cool since that single round at the North Course always makes for an interesting run to the cut by making the exact cutline much less predictable.
The defending champion is Marc Leishman, after squeaking out a single shot victory over Jon Rahm last year before the pandemic threw its chokehold on the sport. More on that momentarily.
But first I need to make my two picks. And unlike last week, where I went pretty deep into the field for my picks, it's sort of difficult not to go chalk this week simply because a number of players just seem to play well at Torrey. So let's get to it!
My fist pick is indeed Marc Leishman. It's not just that Leish is the defending champion. The fact is that, as one of GC's analysts noted earlier this year, it's summer in Australia so the Australians just seem to be in better form at this time of year. In addition to his win last year, the big guy has two T2s as well and is a good weather player, should the weather take a turn this week.
And my other pick -- which may surprise some of you -- is Rory McIlroy. The time change between Abu Dhabi and California is bothersome but Rory has done it before. While he hasn't won at Torrey, he's chalked up a T5 and a T3 in the last two years. Given his play last week, I think he could be about to get on another run of high finishes... and possible wins.
I guess the elephant in the room here is that I didn't pick Jon Rahm, whose last four appearances have been 1-T29-T5-2. But after missing a week from that back pain scare, I'm hesitant to take him so soon. I need to know that his back will stand up to a hard week at Torrey first.
GC's live coverage starts Thursday at 3pm ET. Yep, more prime time coverage! And, as noted earlier, we get the double benefit of previewing this year's US Open venue. It's just too good to pass up.