Winner: Daniel Berger
Around the wider world of golf: Most of the tours took this week off and will return to action next week.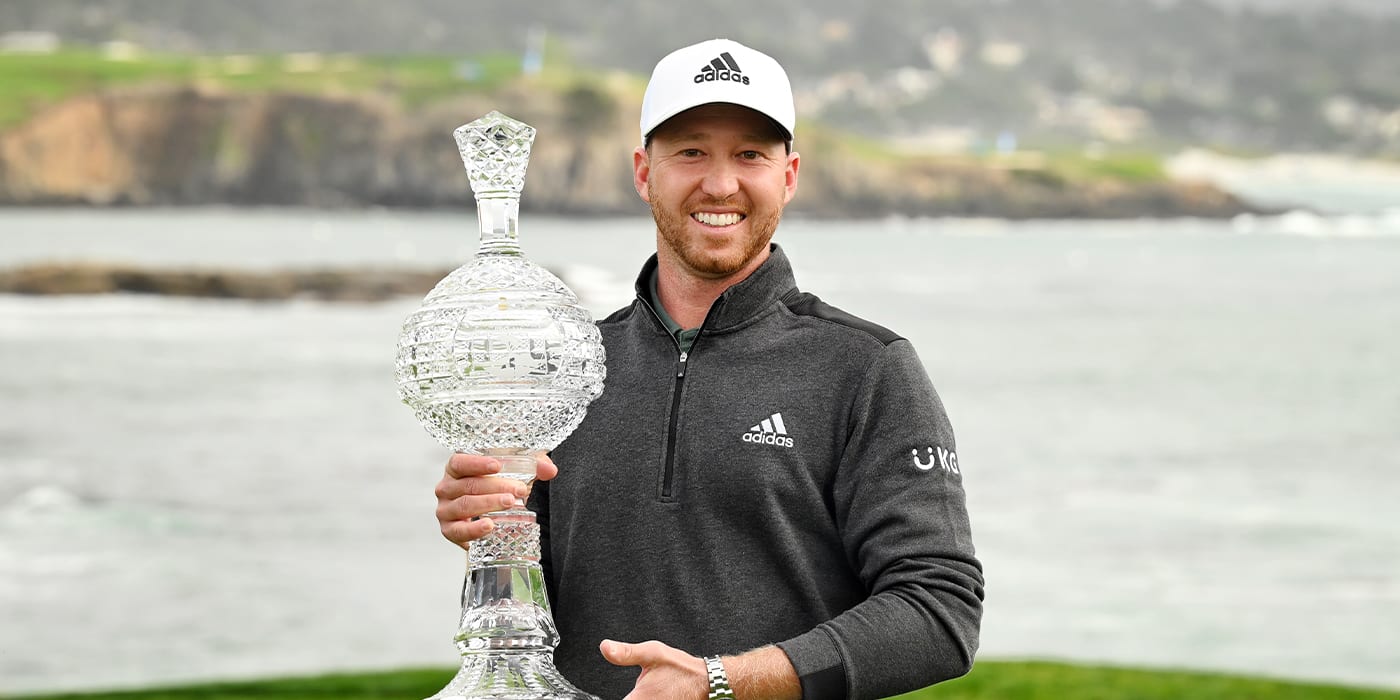 After a couple of rough weeks, Pebble proved to be a balm for my Twofer Tuesday picks. I had Patrick Cantlay (T3) and Paul Casey (T5). Two Top5s were just what my ailing record needed!
Top10s: 5 for 12 (4 Top5s, 1 other Top10)
Winners: 0 for 6 events
It's not unusual for the mystique of Pebble Beach to take its toll on competitors, even the top players in the game. The views and the history can cause any golfer to have lapses of concentration that cost them too much -- Nate Lashley's triple on 16 was just one example of how one shot can ruin your chances on the peninsula.
By the same token, a single good swing can have just as dramatic a result, even more so because so many of the bad shots are so expensive. One well-placed shot late in the final round can give you an almost insurmountable lead. Two can crush your opponents.
But three great shots in a row...? Hand me the trophy, if you please.
Daniel Berger's tee shot at 18 split the fairway, his 250-yard 3-wood second set up a 30-foot putt and an eagle that vaulted him two shots past Maverick McNealy, his nearest competitor.
This is Berger's second win since the Tour resumed in June last year, doubling his pre-pandemic win total. Interestingly enough, the gap between his second and third wins is slightly longer than Jordan Spieth's gap since his last win... and Spieth is starting to show some promise again. If he keeps putting himself in contention, he'll probably get it figured out and return to the winner's circle as well.
But this week the glory is all Daniel Berger's, and he gets another shiny new Limerick Summary as proof. Enjoy the spoils of victory, Daniel -- you earned 'em!
The leaderboard shuffled all week
'Til Berger imposed his technique.
That eighteenth hole eagle
Proved ever so lethal
To those dazed by Pebble's mystique.