Winner: Patrick Reed
Around the wider world of golf: Paul Casey won the Dubai Desert Classic on the ET.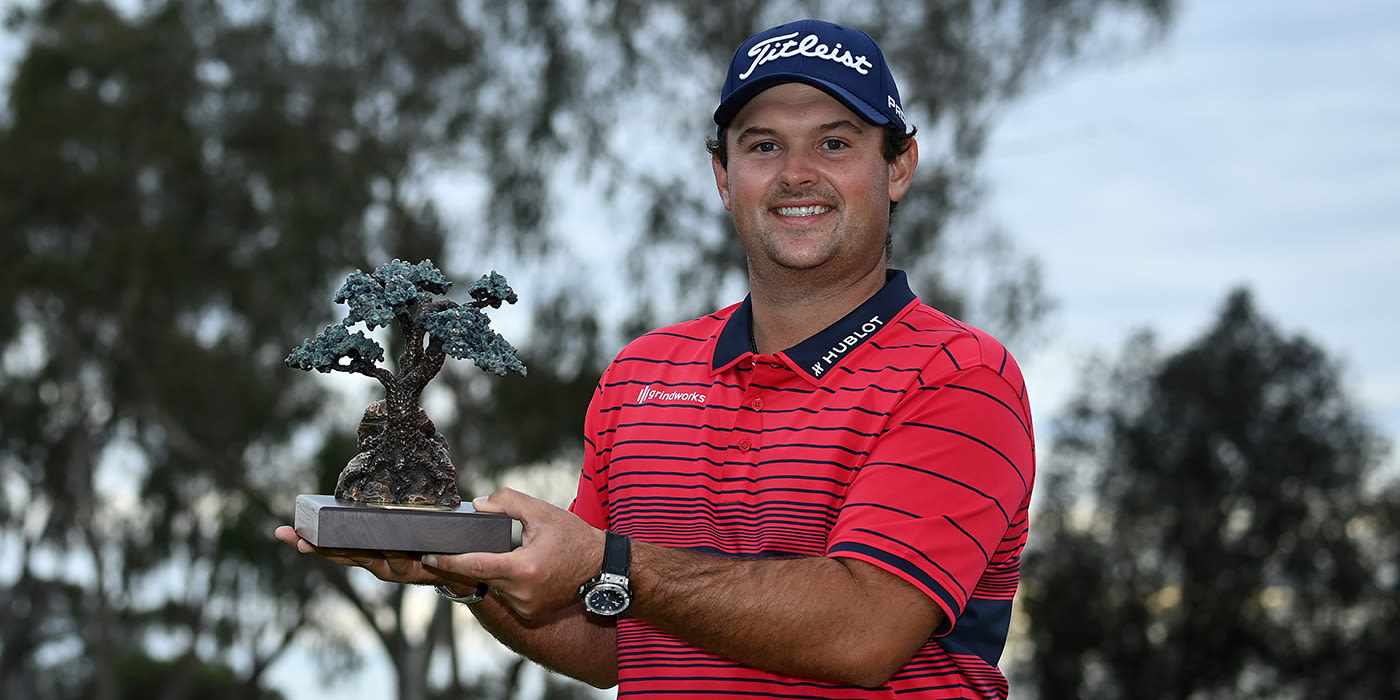 Torrey Pines had its way with my Twofer Tuesday picks. I had Rory McIlroy (T16) and Marc Leishman (T18). Rory picked a bad week to have driver problems but Leish just never got it going for his title defense.
Top10s: 3 for 8 (2 Top5s, 1 other Top10)
Winners: 0 for 4 events
Unfortunately I can't write this Limerick Summary without focusing on the elephant in the room. Despite the Tour's declaration that Patrick handled that embedded ball problem properly on Saturday, it remained the big story even after he won by so many shots that a penalty -- had it been necessary, which it wasn't -- wouldn't have made the slightest difference to the final result. But such is life in the age of social media.
I'm not saying Patrick is anything like perfect in his handling of these things, but I do think the "guilty until proven innocent... and you CAN'T prove him innocent" mindset that surrounds him has more to do with his personality than anything else. Under the best of circumstances he seems to rub people the wrong way, and the fact that he seems to play well in spite of the displeasure of others just irritates his opponents even more. And when the USGA and the Tour say he handles things properly, even that doesn't dispel his critics' ire.
And to be honest, I find the 'optics' argument more than a little suspect. The rule-making bodies are plenty sensitive to poor optics, having created more than a few of their own (remember DJ's US Open controversy?) and yet they absolved him on this one. And the sport at large seems erratic in its own approach to 'optics', having never cared how their treatment of minorities came across while going bonkers when Tyrrell Hatton won an event wearing a hoodie because "it just didn't look right."
I won't belabor the point. I know a huge number of you won't agree with me when I say that any attempt Patrick makes to change his reputation is virtually doomed to fail simply because the sport at large doesn't want him to succeed. The mere fact that he refuses to let his critics get the better of him will never endear him to them, no matter how hard he tries... and I think that's why he doesn't seem to care.
Besides, I confess that, while I don't enjoy these controversies, there's a part of me that respects Reed the rebel for continuing to pursue his career whether his critics approve or not. So I take a somewhat perverse joy in awarding him yet another Limerick Summary. Whatever you think of him, this win wasn't given to him... he earned it.
You can love him or hate him… he grins.
You can say he should burn for his sins,
That he's loose with the rules
And to trust him, we're fools—
But despite how you feel, Reed still wins.