Winner: Max Homa
Around the wider world of golf: Hayden Buckley won the LECOM Suncoast Classic on the Korn Ferry Tour.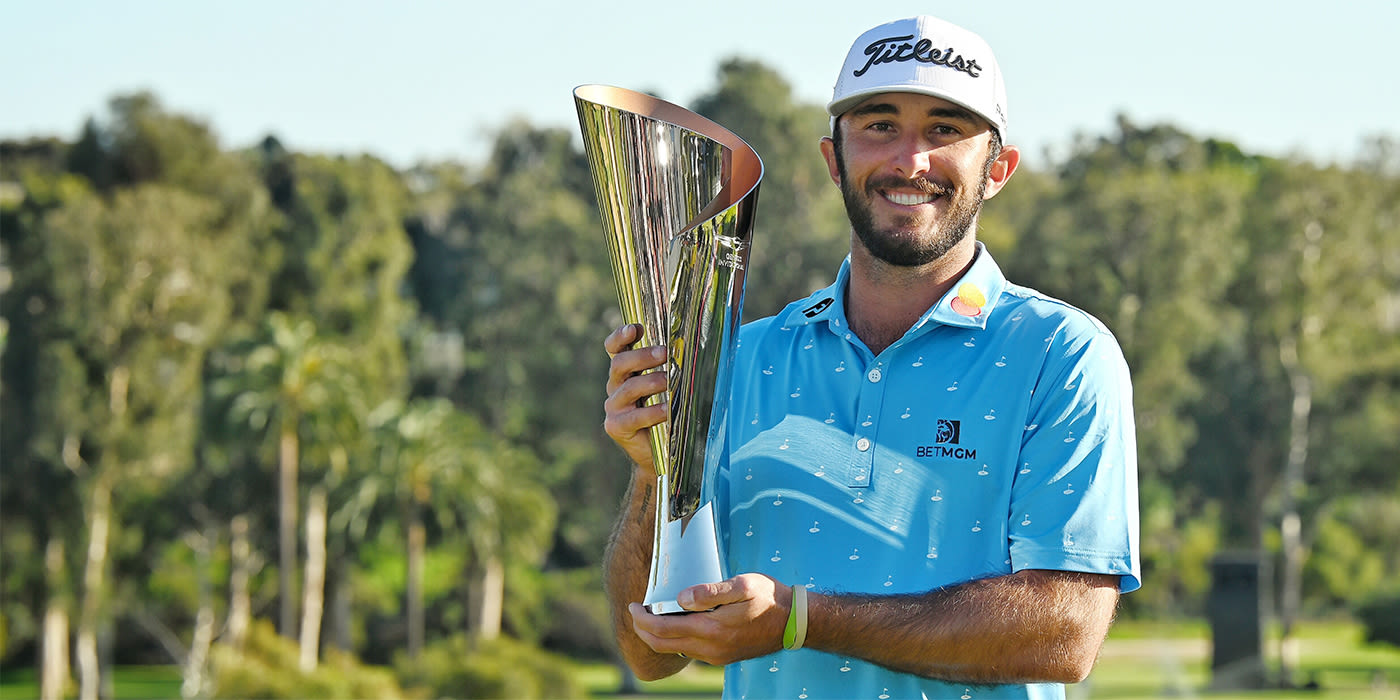 Riviera gave my Twofer Tuesday picks all they could handle. I had Dustin Johnson (T8) and Jordan Spieth (T15). Jordan was looking good until that rough round on Saturday. And just as I predicted, DJ's accuracy was a bit off although he held on for another Top10. Every player has rough weeks, I guess. Still, I'm close to 50% on my picks so far this year.
Top10s: 6 for 14 (4 Top5s, 2 other Top10)
Winners: 0 for 7 events
That rough Saturday round, where play was suspended for around four hours due to winds blowing balls off the greens, took its toll on just about everybody. But Max Homa and Tony Finau each shot 70, two of the better scores of the day, positioning them for the final round -- Max two off the lead, Tony four back.
On Sunday nobody played better. Tony posted 64, shooting the best score Sunday as well as tying the best round of the week, and Max tied three other players for the second-best score on Sunday. But Max kept making unbelievable saves and when he reached the final hole he posted a par to tie Tony in the clubhouse.
You know what happened. Max made another amazing recovery on the first playoff hole to extend the playoff, then birdied the second hole to win. Tony added another runner-up finish to his resume and goes into the Florida Swing looking like he's going to win any day now.
But Max got to celebrate his childhood dream. Like most pros, he grew up wanting to win one tournament in particular -- at Riviera. And not only did he do it, but his idol Tiger Woods presented him the trophy. Some storybook endings just seem to be destined, don't they?
Hopefully his dream scenario included a Limerick Summary... because he just got one. Congrats, Max!
Most pros stake a personal claim
On one course where a win's more than fame.
Other weeks, they will state
"Winning anywhere's great"—
Well, for Max this was his Homa game.
The photo came from this page at pgatour.com.