Winner: Brooks Koepka

Around the wider world of golf: Dustin Johnson got his second win in three years at the Saudi International on the ET.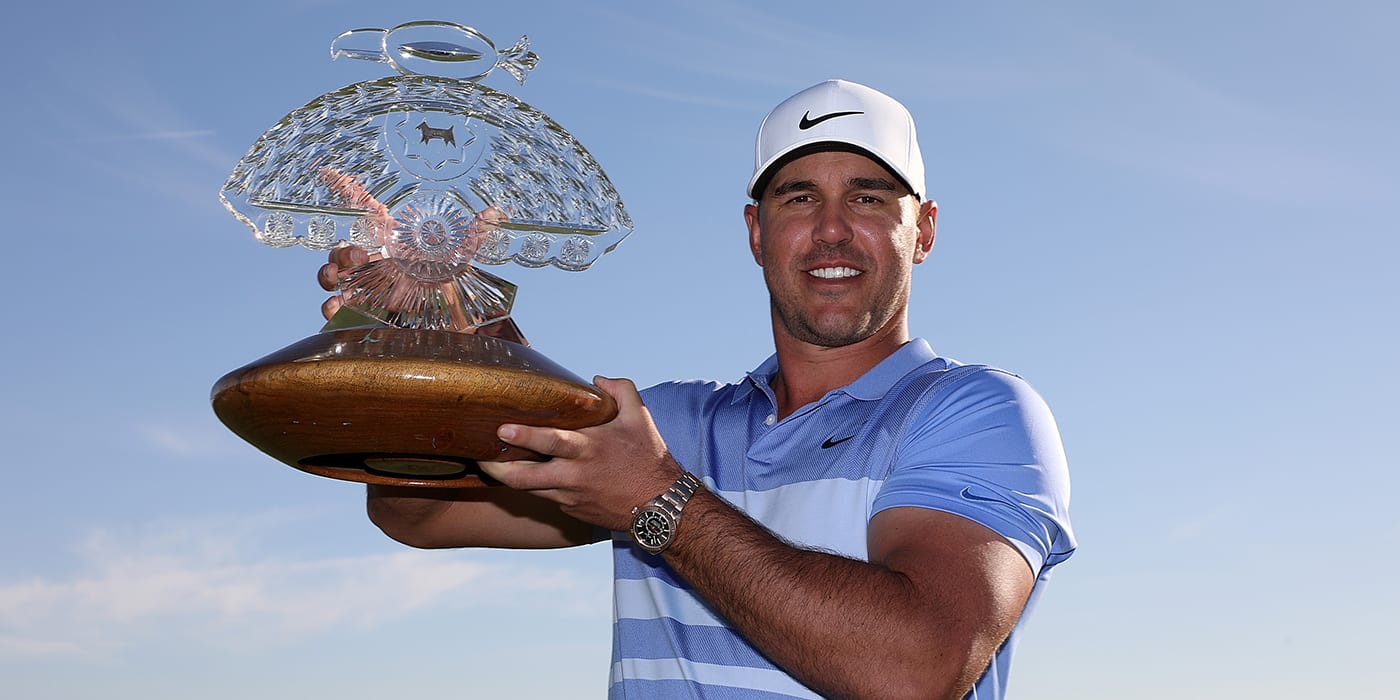 TPC Scottsdale manhandled my Twofer Tuesday picks. I had Webb Simpson (T42) and Ryan Palmer (T42). I had high hopes for both players but they just had off weeks.
Top10s: 3 for 10 (2 Top5s, 1 other Top10)
Winners: 0 for 5 events
I don't feel all that bad, given how unpredictable the Phoenix Open turned out to be. Other than Xander Schauffele and Scottie Scheffler, the Top10 at the end didn't look too much like the early week predictions. Jordan Spieth came out of nowhere with the best golf we've seen from him in years, Steve Stricker took time off from watching potential Presidents Cup team members to make a run at the title, Carlos Ortiz threw himself into the fray on Sunday with a 64 and even past champion James Hahn had us on a Gangnam Style alert.

But perhaps the biggest shocker was Brooks Koepka, a previous winner at this event, coming off a long injury-induced slump and three MCs to take the title. Brooks finally admitted that he had been through some dark days when he wondered if he would ever return to form -- something that most of us had suspected, even when he denied it -- and, like Jordan, the old Brooks returned with a vengeance. He posted three birdies on 13, 14 and 15 before sending a shock wave through the field with a chip-in eagle on 17.
That single shot on the 17th, the hole that destroyed the rounds of his competitors, brought a roar from the small crowd of fans that the event felt safe allowing, and I think it's safe to say that the fans' energy had as much to do with the win as Brooks's healed body did. Most of the big names have expressed their need for fan response in order to play their best, and I think Brooks has proved the point.
Whether you agree or not, the fans clearly enjoyed the return of Brooks Koepka to the winner's circle... and hopefully Brooks will get a similar amount of joy from his eighth Limerick Summary. And he didn't need a major to get it, either!
Perhaps a return to the sands
Of Phoenix where he was the man
When he got his first win
Gave Brooks hope… but then,
Perhaps all he needed was fans.