Twofer Tuesday drags its eyes away from the views on the Monterey Peninsula and heads to Hogan's Alley for the Genesis Invitational.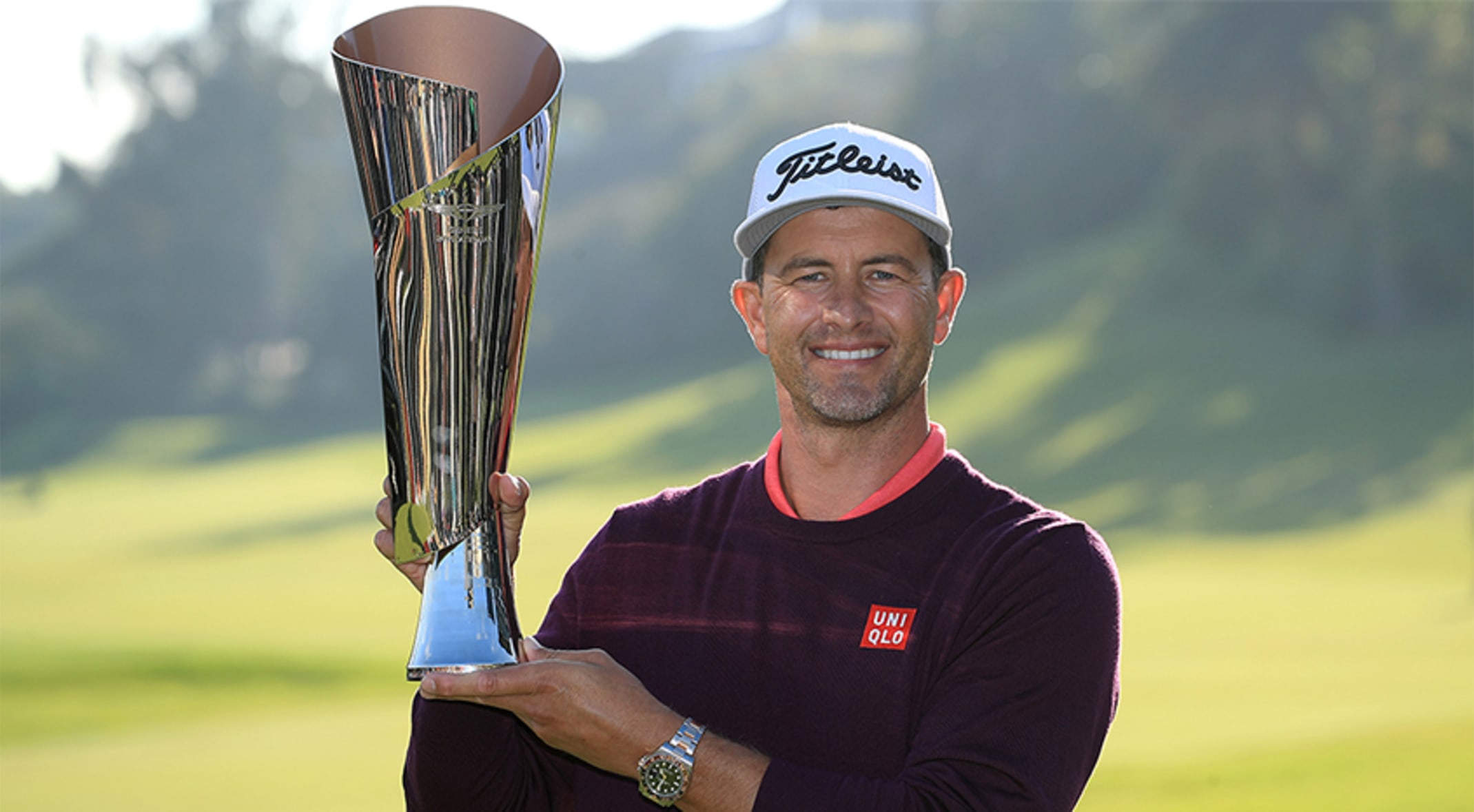 Riviera Country Club, aka 'Hogan's Alley', is another of the historic tracks on the PGA Tour. The course opened in 1926, hosted the Summer Olympics in 1932 and will do so again in 2028. It's a course with big greens and narrow fairways; if you hit 8 fairways per round, you're beating the average. And the first hole that comes to mind is the par-3 sixth, best known for that bunker placed squarely in the middle of the green.
Adam Scott got the job done here last year, coming from eight strokes back after Round 1 to win by two. But the field is stacked and he'll need to get off to a better start this year if he hopes to repeat.
Given the stacked field, I don't feel bad about going chalk this week. It feels as if almost any pick is a chalk pick! But I'm trying to mix it up a bit.
Dustin Johnson is back in action this week, so I'm taking him as one of my picks... although I admit he feels a bit like a gamble at Riviera. He finished T9 and T10 the last two years, and he's been on a tear over the last few months, but he'll need his driver to be on point if he's going to nab another Top10 for me.
Jordan Spieth may seem a strange choice for Riviera, especially given how suspect his driving has been. But I'm taking him because of his putting. The greens at Riviera are poa annua, which Spieth has traditionally putted well on. There are a number of more accurate players, like Berger and Morikawa, who are probably better bets. But given those narrow fairways, perhaps the playing field will be a bit more level for Jordan. Plus I like the confidence he's playing with; that could be a game-changer.
GC's official coverage starts from 2pm-6pm ET Thursday, but it appears they'll be carrying some of the PGA TOUR LIVE coverage as well. That expands their coverage from noon ET all the way to 8pm ET. Spieth may be the most interesting player to watch this week, as Riviera is going to be a real challenge to his newly-regained confidence.