It's been three weeks but the Korn Ferry Tour is finally teeing it up again, this time at the Chitimacha Louisiana Open.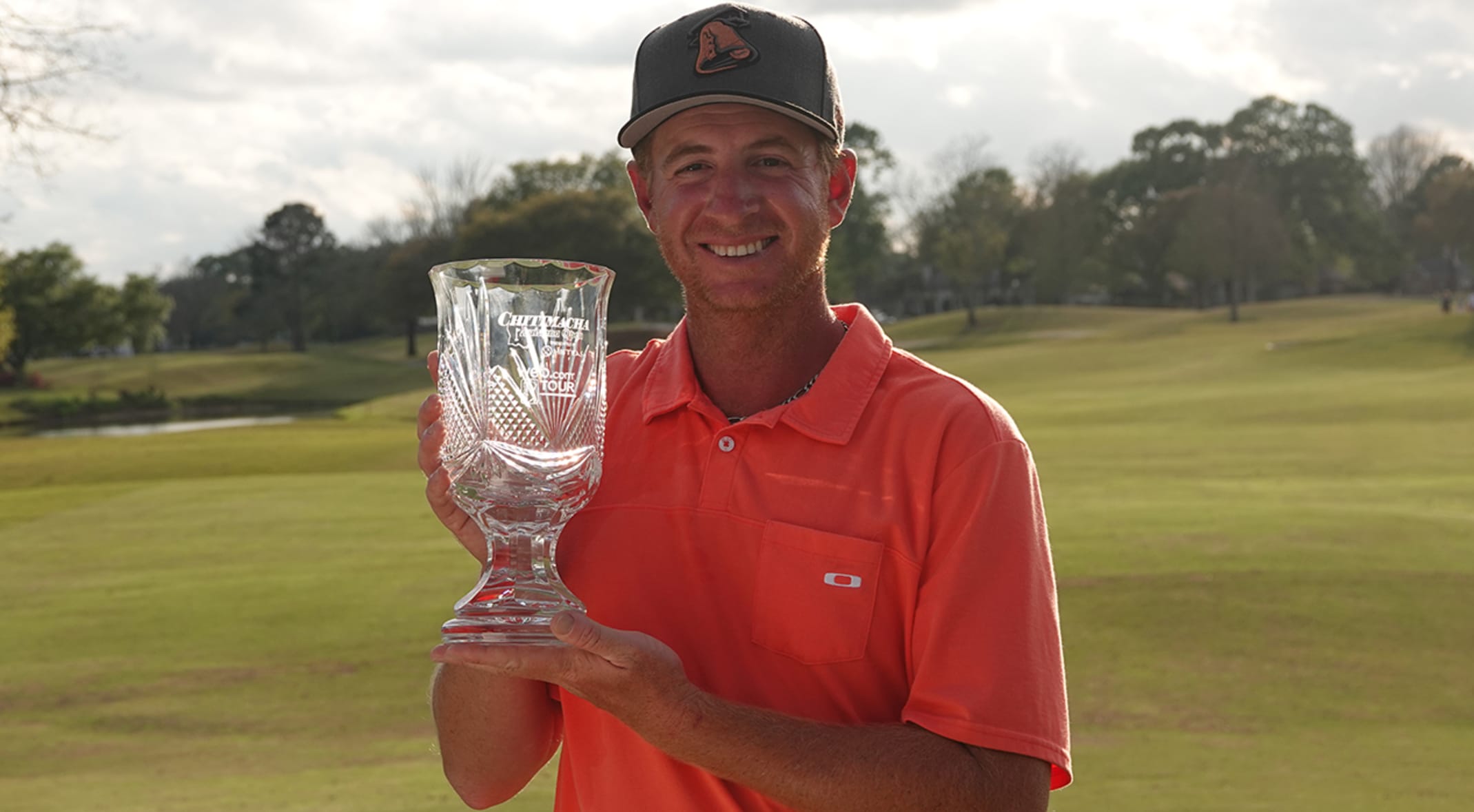 The Chitimacha Louisiana Open is another of those events that got cancelled last year, so the defending champion is 2019 winner Vince Covello. This time the event will be played at Le Triomphe Golf and Country Club in Broussard LA, which measures 7067 yards at a par of 71.
Ironically, the most interesting story I've seen so far for this event concerns Monday qualifier Preston Stanley, who got into the event via a rule that I didn't even know existed.
Here's the short version: Stanley made a three-way playoff for two spots and he was the first guy out. But as he was leaving... well, I'll let him tell it:
"So the rules official puts Tom Hearn [a senior tournament referee on the Korn Ferry Tour and the advance rules official for this week's Chitimacha Louisiana Open] on the phone and he goes, 'Hey Preston, you're in the tournament,'" laughed Stanley. "It was crazy stuff. Apparently since The Honda Classic field went final at 6:13 p.m. CDT [central daylight time], and the last group at our event finished at 6:18 p.m. CDT, the guy who shot 61 at our qualifier was the first alternate. So the 61 comes off the board and all three of us got in."
As it turns out -- not for the first time lately -- GC isn't giving the Korn Ferry Tour any TV time this week. To keep up with the event you'll have to check out the leaderboard at this link. But things might get interesting as both Ollie Schniederjans and Curtis Thompson are in the field, and a win from Davis Riley will give him the Three-Win Promotion to the PGA Tour.