Winner: Bryson DeChambeau
Around the wider world of golf: Austin Ernst won the LPGA Drive On Championship presented by Volvik at Golden Ocala; Andrew Martin won the TPS Sydney on the Australasian Tour; and Rhys Enoch won the Kit Kat Group PROAM on the Sunshine Tour.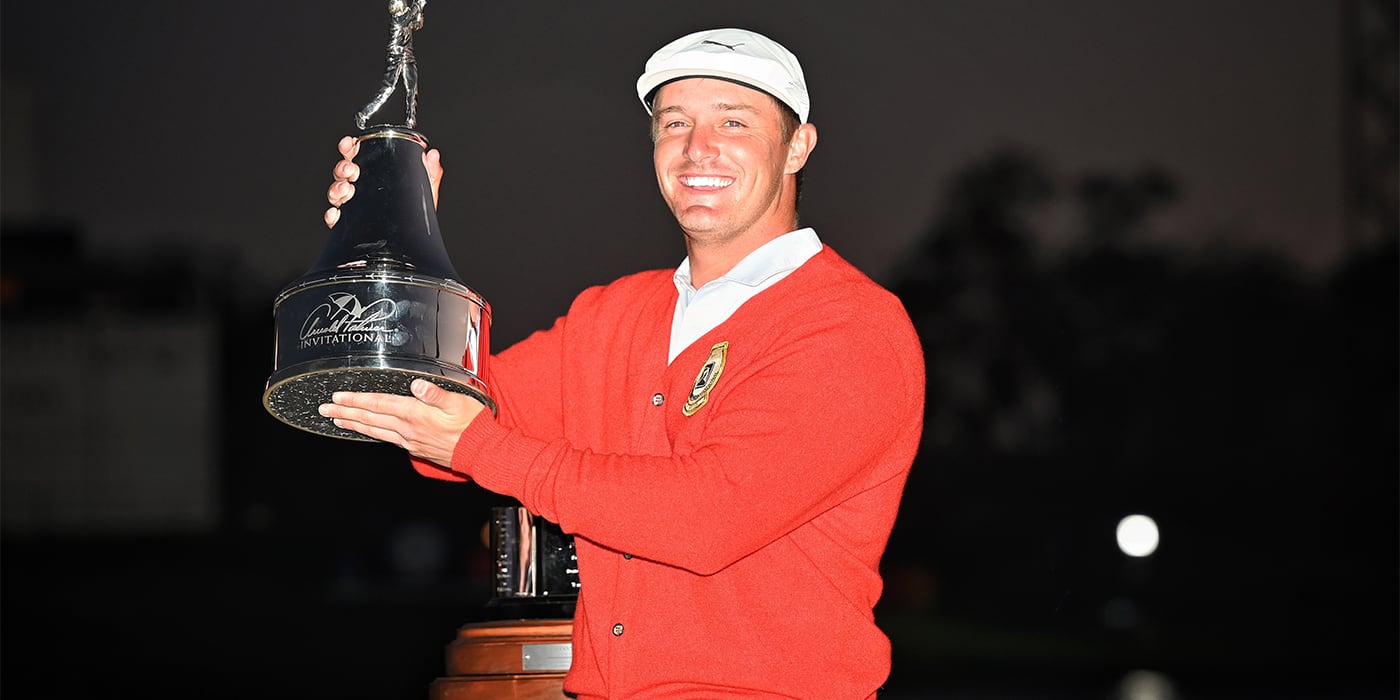 I'm beginning to think my Twofer Tuesday picks are deliberately tanking on the weeks I pick them. I had Rory McIlroy (T10) and Viktor Hovland (T49). After so many Top5s in the last few weeks, Hovland shot 77-78 on the weekend and Rory barely hung on for a Top10. I guess I should be thankful for small favors, huh?

Top10s: 7 for 18 (4 Top5s, 3 other Top10)
Winners: 0 for 9 events
While Arnold Palmer was notorious for saying players should hit it hard, I can't help but wonder what he would have made of Bryson's newfound power. His performance on the sixth hole this week, with two drives over the lake and nearly on the par-5 green, was just crazy!
But it may have been his 'finesse' shots from the rough and around the greens of Bay Hill that most showed off his strength. This ability to combine feel and power (and putting touch as well) is just something most of us never thought we'd see. In fact, most fans may not have thought it even possible!
Clearly Tiger is impressed as well. Bryson nearly broke down as he spoke of Tiger texting him Sunday morning to wish him good luck. Appropriately so, since Bryson finished the day in the red cardigan -- a fitting tribute to the King as well as the Big Cat's dominance at this event.
So Bryson picks up his 8th victory and perhaps marks himself as a favorite for THE PLAYERS next week. Can he pick up back-to-back Limerick Summaries? Inquiring minds want to know!
He hit the ball so hard, it bled
As he put his eighth victory to bed.
When Bryson was done
He was second to none;
Like Tiger, he wore Sunday red.