Winner: Billy Horschel
Around the wider world of golf: Inbee Park added to her impressive win total at the Kia Classic on the LPGA; Joel Dahmen got his first PGA Tour win at the Corales Puntacana Resort & Club Championship, the PGA Tour's alternate field event; Adam Svensson won the Club Car Championship on the Korn Ferry Tour; Daniel van Tonder won the Kenya Savannah Classic on the ET; Bryden Macpherson won the NSW Open on the Australasian Tour; Sophie Hausmann got her first win at the Symetra Tour's IOA Championship; and Eri Okayama won the JLPGA's AXA Ladies Golf Tournament (thanks, IC!).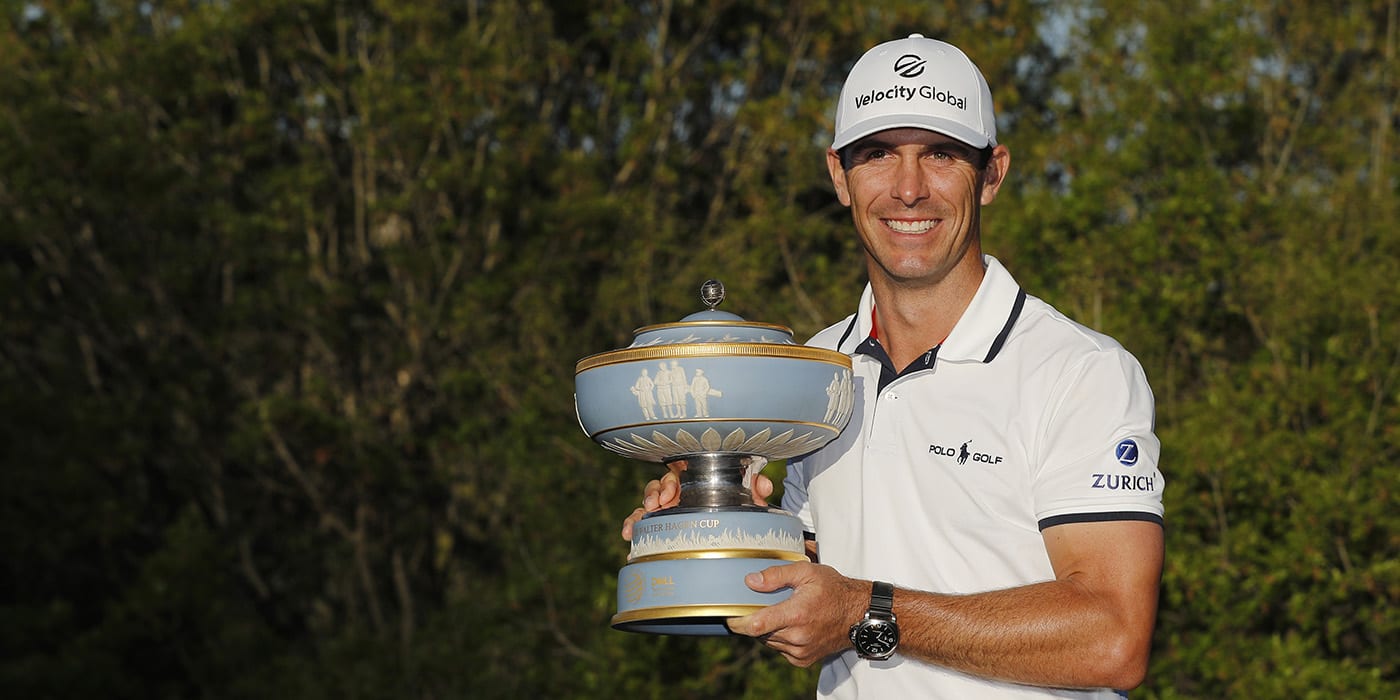 As I wrote last Friday, my Twofer Tuesday picks stank. Unlike most weeks, I made four picks last week to try and pick the Final Four. I had Paul Casey (T17), Patrick Reed (T17), Jason Day (T17) and Bryson DeChambeau (T17), none of whom made it out of pool play. But with 19 of the Top20 seeds going out in pool play, I won't be too hard on myself.
Top10s: 8 for 26 (5 Top5s, 3 other Top10)
Winners: 0 for 12 events
I also -- just for fun -- tried to pick a new Final Four on Friday, and only Matt Kuchar made it there... and after guessing he would win he actually came in 3rd. So much for my predictions.
But I do have a new perspective now that Billy Horschel has won it all.
On Sunday I wrote that I thought the big winners would be everyone but Horschel because of the Ryder Cup. Billy probably wasn't very high on Stricker's list to begin with and one week of decent play probably wouldn't get him a spot on the team. Of course, winning the Match Play during a Ryder Cup year has clearly put Billy on Captain Stricker's short list... but he did it in a way that I didn't expect. Let me explain.
In past reviews of American Ryder Cup failures I have put the blame squarely on one huge fault -- namely, that the US team loses too many holes by not making par. What Billy did was survive the Final Four with less than his best game because he managed to make pars more times than not. You can argue that his opponents didn't have their best games either, but that's precisely my point. Only Billy made par when pars counted most. That's something Stricker simply can't ignore.
Billy has possibly cracked the Top20 of the OWGR with this win and, if he can put up some consistent numbers as this year goes on, he may very well have become a no-brainer pick for the Ryder Cup team. But regardless of whether he does or not, he has added another win to his CV, broken a four-year win drought (or three year, depending on whether you count his team win), packed up a nice load of bling and -- best of all -- got himself a brand new Limerick Summary. There are some things you just can't put a price on!
At some point you find you can't bluff;
It's clear that you don't have enough.
When pushed to the brink
In the end, one will blink—
And Billy proved he could hang tough.