Winner: Collin Morikawa

Around the wider world of golf: Kevin Sutherland won the Cologuard Classic on the Champions Tour; Nelly Korda won the Gainbridge LPGA, getting her first win on US soil and making her and sister Jessica the first back-to-back sister victors since Annika and Charlotta did it back in 2000; Hayden Buckley won the LECOM Suncoast Classic on the Korn Ferry Tour; and Branden Grace won the Puerto Rico Open, the PGA Tour's alternate field event.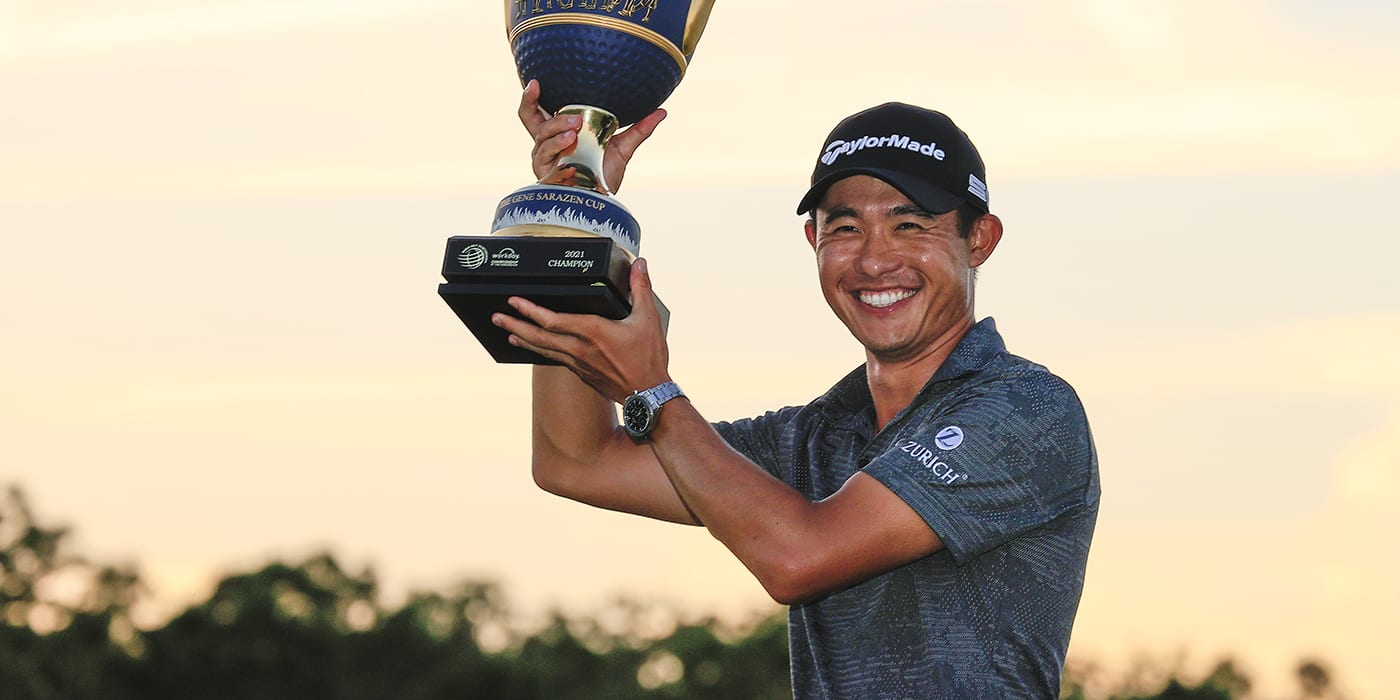 My Twofer Tuesday picks demonstrated why golf can be so frustrating. I had Dustin Johnson (T54) and Tony Finau (14). After nearly two months of providing at least one Top5 each week, they simply got whipped by the Concession. As a result, I concede defeat this week and watch my stats worsen.

Top10s: 6 for 16 (4 Top5s, 2 other Top10)
Winners: 0 for 8 events
Of course, when the big boys don't play so well, it follows that other players step up and show their stuff.

In the case of Collin Morikawa, it was historical stuff.
When Collin first came out on Tour, his coach's words sounded like so much hype. He talked about a young man who played with the instincts of an experienced player, and we all said "yeah, sure."
Looking back, seems he was right. Collin joined an elite group of players — I believe he's only the seventh to join since 1945 — to win at least four tournaments and one of them a major before turning 25. Furthermore, he joined his idol Tiger Woods as the only two players to win a major and a WGC before turning 25.
And he did it in a field that boasted 47 of the Top50 players in the OWGR. If the calculations are correct, he'll be #4 in that ranking on Monday.
Turns out that Collin's coach may have been downplaying his prodigy's abilities just a little. If the boy keeps on like this — four wins in his last 34 PGA Tour starts, to be exact — he might turn out to be even more like his idol than we ever dreamed.
In the meantime, Collin, enjoy your Limerick Summary. And if you plan to keep playing like this, get used to getting lots of them.
When Collin's coach spoke like an oracle,
His praise wasn't merely rhetorical—
The kid's got the goods.
Like his idol, T. Woods,
His play is quite clearly historical!