You may remember that, as they scrambled to create LPGA events in the wake of the pandemic and the havoc it created for the communities that normally host events, the LPGA presented two Drive On events — one at Inverness and one at Reynolds Lake Oconee.
This year it looks like we'll have a more normal schedule and hence only one Drive On event, the LPGA Drive On Championship presented by Volvik at Golden Ocala.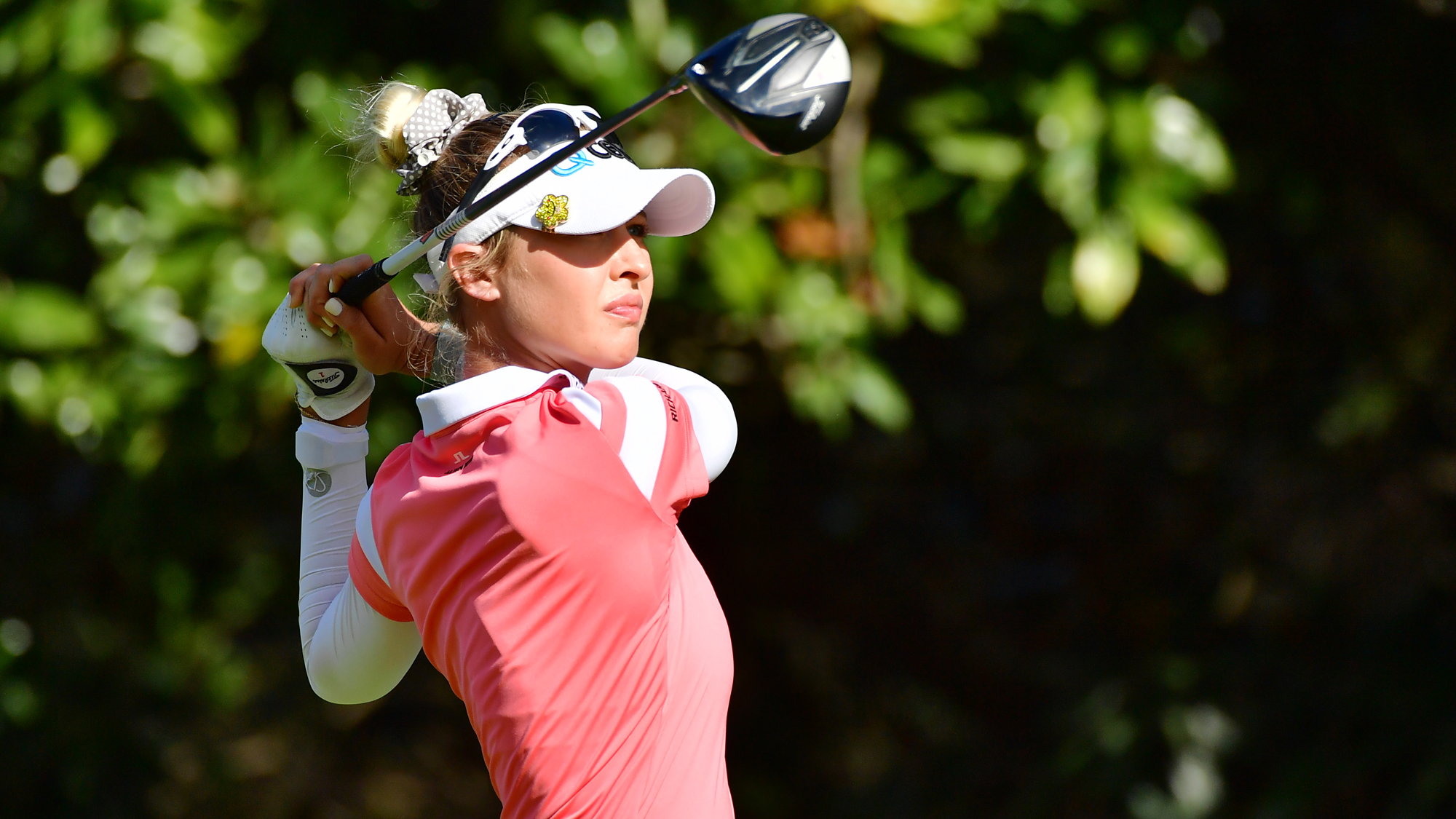 The photo shows last week's winner Nelly Korda, simply because we don't have a previous winner for this event. Golden Ocala Golf & Equestrian Club has hosted an LPGA event before, but it was the 2016 Coates Championship. That event no longer exists.
But that doesn't mean there won't be a solid field for this event. Not only will Nelly and sister Jessica be there -- the two 2021 event winners thus far -- but Danielle Kang and Ally Ewing, the winners of last year's Drive On events, are also in the field. In fact, seven of the Top10 in the Rolex Rankings are there.
New sponsors have joined the event as well. I already mentioned Volvik, which has had a continuing relationship with the LPGA for some time now. But the LPGA has also added Beltz Portable Toilets, which is a local female-owned business and fits in with the LPGA's efforts to support women in all areas of life. You can learn a bit more about Beltz at this link. I think you really have to hand it to the LPGA for consistently following through in so many ways with their focus on diversity and inclusion.
GC's live coverage begins at 10am ET on Thursday. The LPGA season has finally gotten underway, with events grouped in twos and threes early on. There's a two week break after this, and then the Kia Classic and the first major of the year, the ANA Inspiration. So this week will play a big part as players 'drive on' to the ANA.