I'm writing this as I watch the HSBC Women's World Championship on GC... because I forgot it started on Wednesday night USA time.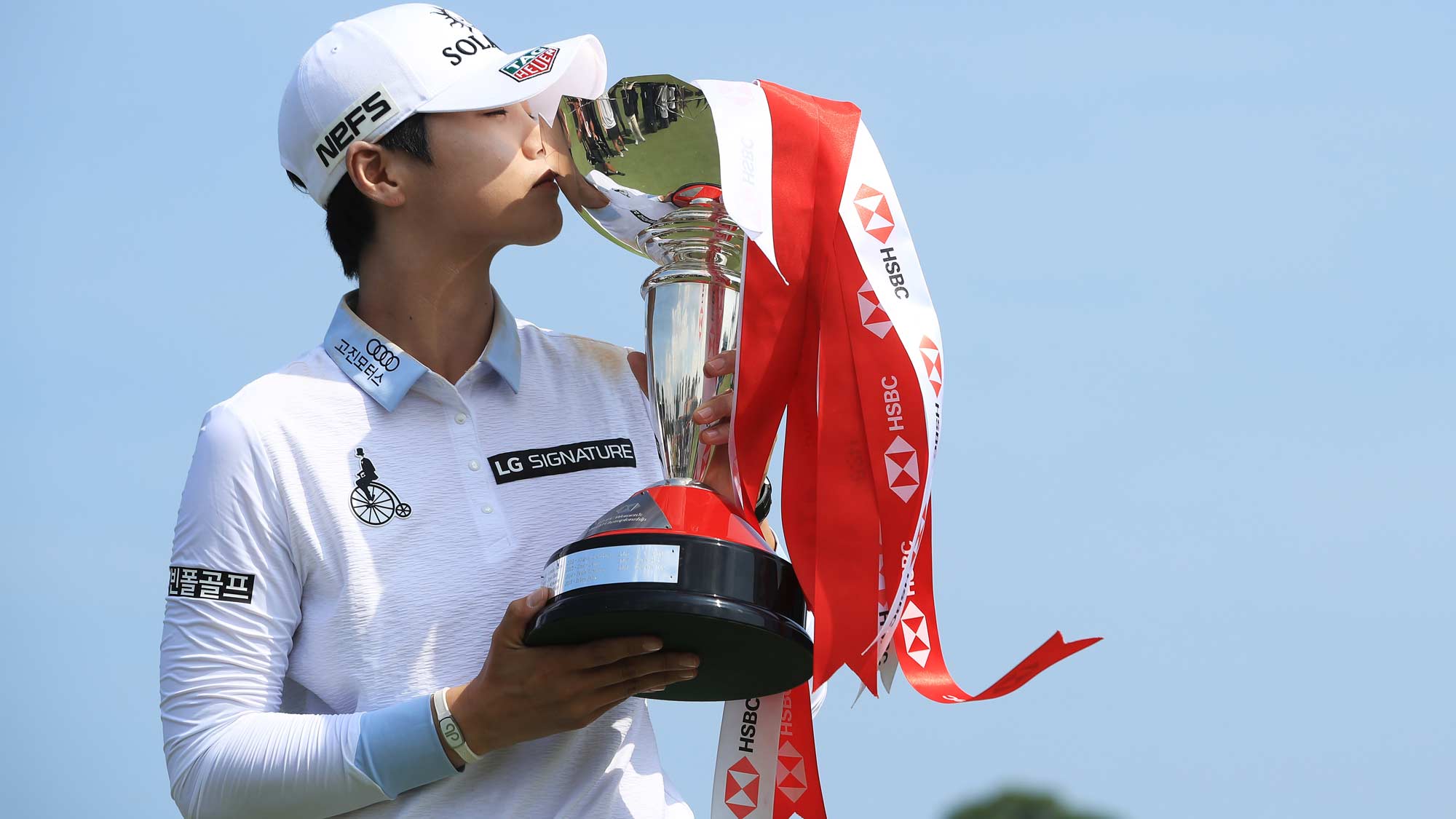 This event, like so many events, wasn't played last year so 2019 champion Sung Hyun Park is the defending champion this time. Of course, some things never change -- Singapore is just as hot as ever and the change from last week in California is definitely noticeable to the players.
Although some of the big names chose to skip this week and next week (in Thailand) to get some rest and avoid some of the travel -- and, I presume, some of the restrictions imposed by the pandemic protocols -- the field is still pretty strong. With the Olympics just a few months away, the scramble to qualify makes skipping the Asian Swing a bit of a chancy decision.
That's especially true for the South Korean and American Olympic teams since each have more than four players in the Top15 of the Rolex Rankings. I don't know how their choices may affect their chances but it does seem to be a bit of a gamble. Do you try to grab more points or take a break, hoping you'll be fresh enough to gain more points in the upcoming majors? I guess we'll find out soon enough.
Anyway, GC began broadcasting the first round starting at 9:30pm ET on Wednesday night and looks to be on the same schedule for the next three rounds. And based on the early scoring, it seems the South Korean players -- especially Hyo-Joo Kim, So Yeon Ryu and Jeongeun Lee6 -- are making the best of the opportunity. Kim is currently in the fourth spot on the team but Ryu and Lee6 are right there with her on the leaderboard. With only a bit more than one point separating the three, we might see some unexpected drama this week!