Winner: Hideki Matsuyama

Around the wider world of golf: Manon Gidali won the Cape Town Ladies Open on the Sunshine Ladies Tour; So Mi Lee won the Lotte Car Rental Ladies Open on the KLPGA; and Mone Inami won the JLPGA's FujiFilm Studio Alice Ladies Open [thanks for those last two, IC!].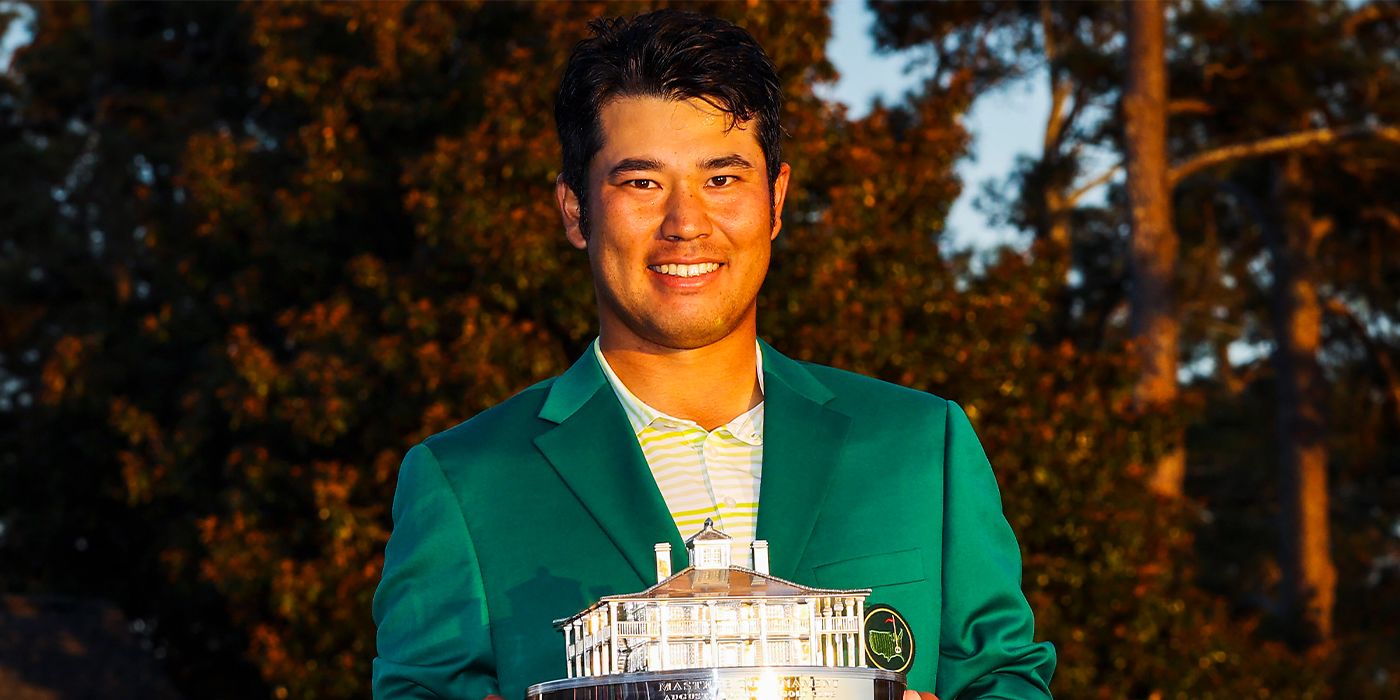 At least my Twofer Tuesday picks weren't horrible this week. I had Jordan Spieth (T3) and Collin Morikawa (T18). Collin just didn't have his stuff this week but Jordan gave me a good scare on the front nine Sunday.

Top10s: 9 for 30 (6 Top5s, 3 other Top10)
Winners: 0 for 14 events
I don't know about you but I just didn't see this performance coming from Hideki at the Masters. Even he seemed a bit surprised, saying that he found something in his swing on Wednesday and it gave him some confidence that only grew as the week went on.

And of course the back nine on Saturday, after the rain delay, shocked everybody. Nine holes of nearly perfect golf after a sketchy front nine completely changed the complexion of the tournament. It definitely set the tone for Sunday, as no one could get anything going soon enough to try and shake Hideki's newfound confidence.
Don't get me wrong, It was no small task to just 'hold on' to the lead on Sunday, as Augusta played tougher than it has over the last few years. Too many favorites missed the cut to minimize what Hideki did down the stretch. But I do think that worked in Hideki's favor, as the course was just too difficult to try and force anything... and, as it turned out, Hideki didn't need to.
I can't help but think that Hideki's biggest challenge still lays ahead. If you missed GC's Saturday discussion about how a Masters win could affect Hideki's life, just think about this: We measure Tiger's career in hundreds of millions of dollars but this single major victory could be worth a billion to Hideki. A BILLION. Talk about pressure! That much wealth brings massive responsibilities all its own.
Although given what I've heard about Hideki, I suspect Japan is about to witness a wave of philanthropy like it has never seen before. He just seems like that kind of person.
But the analysts are probably right. Given that we're only a hundred days or so from the Tokyo Olympics, Hideki will likely carry the Olympic Torch in the Games... and that will only be the beginning of his new position in Japanese sports culture.
Alas, all I can offer is a Limerick Summary. Congratulations on making history, Hideki!
An Olympic accomplishment, this—
To fulfill an entire country's wish
When the pressure's intense
And the odds are against
You. Hideki deserves all he gets.