Winner: Jordan Spieth
Around the wider world of golf: Patty Tavatanakit made her first LPGA win a major at the ANA Inspiration (Lydia Ko tied the course record as she tried to chase Patty down); Stephan Jaeger won the Emerald Coast Classic on the Korn Ferry Tour; Tsubasa Kajitani won the Augusta National Women's Amateur; and Mone Inami won the Yamaha Ladies Open at Katsuragi on the JLPGA (thanks, IC!).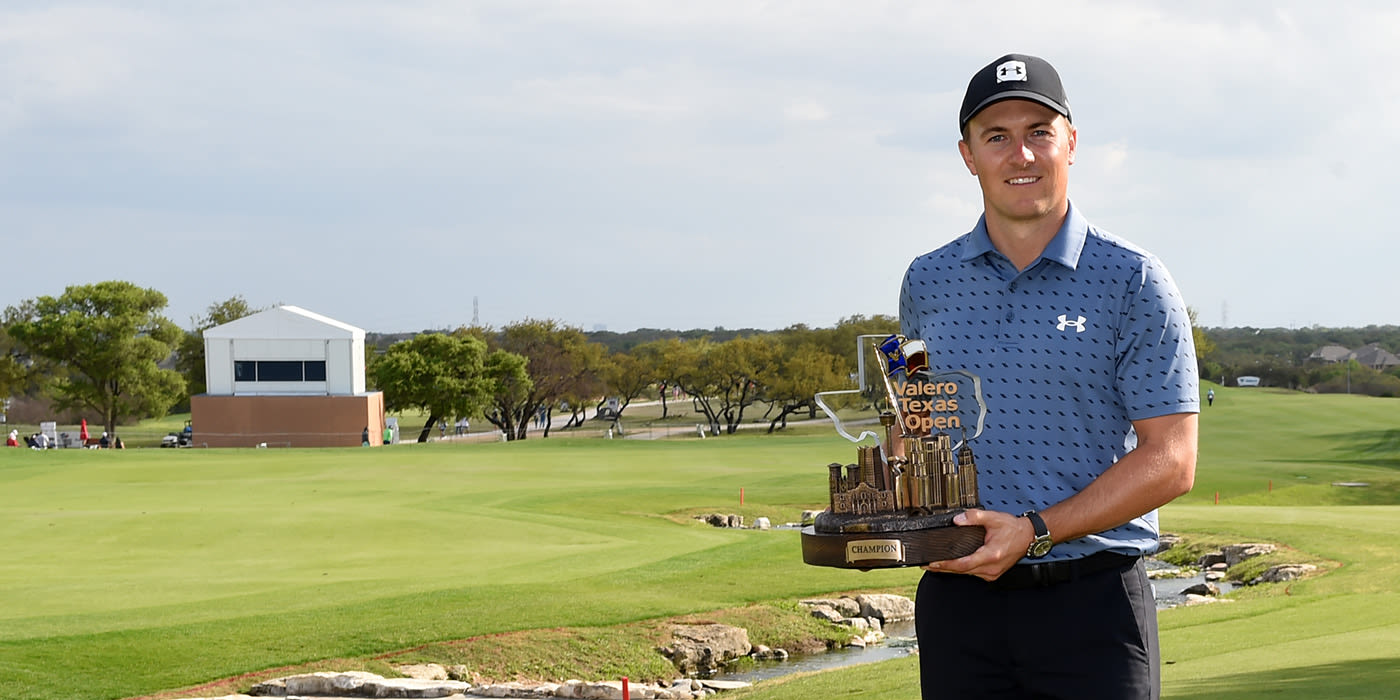 My Twofer Tuesday picks have been a bust lately. I had Matt Kuchar (T12) and Ryan Palmer (T17), both of whom looked good until the weekend. But that doesn't help me on Sunday, does it?
Top10s: 8 for 28 (5 Top5s, 3 other Top10)
Winners: 0 for 13 events
When I made my picks I guess I should have paid more attention to the all-time money winner at Valero, Charley Hoffman. He and Jordan Spieth ended up being the story on the back nine Sunday afternoon. Charley went from three shots back with six holes to play to just one back with two to play.

Alas, it was not to be. Jordan birdied 17 and took a two-shot lead to 18. And we all know that you usually have to screw up pretty badly to lose a two-shot lead on the final hole.
Jordan didn't.
So I guess Jordan's 'comeback' is now complete, having broken his four-year win drought in San Antonio, which -- in case you didn't know -- is the home of the Alamo, site of perhaps the most famous battle during the Texas Revolution, which ultimately resulted in Texas becoming part of the US. Given the battle Jordan has had with his game, it just seems appropriate for it to end here.
At least, we think it's ended; with golf you never know. But I wouldn't bet against Jordan continuing to improve. And then there's that little soirée going on down in Georgia next week. I hear Jordan has a standing invitation... You know, this sounds like a good place for a Limerick Summary!
The Golden Boy's back with a win
In Texas. His face-splitting grin
Had been missed for a while
But it showed up in style…
Now Augusta awaits him again.