Twofer Tuesday sails away from the laidback atmosphere of the RBC Heritage to the rowdy team competition of the Zurich Classic.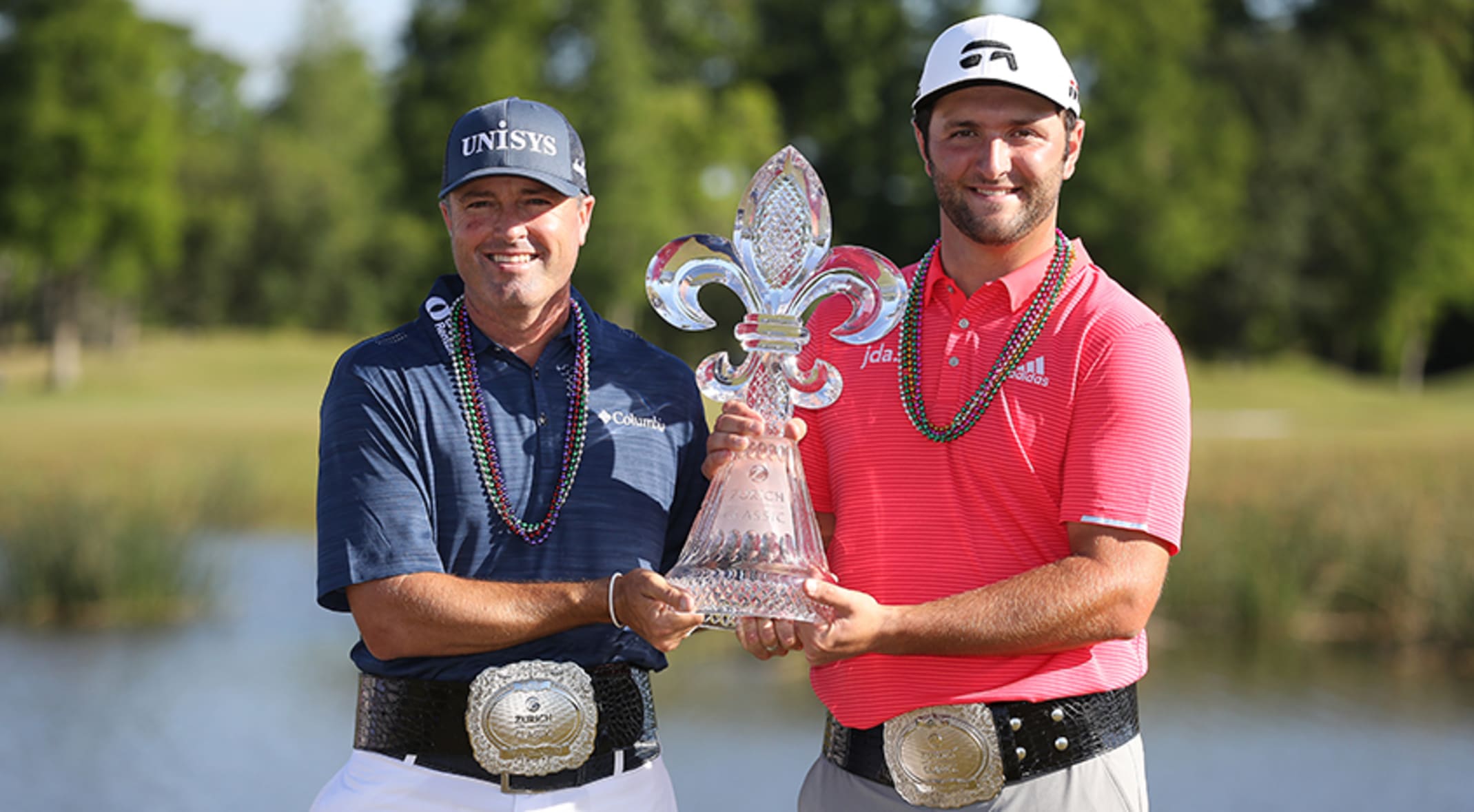 The Zurich is one of those evolving events which has changed considerably over the years. After a few years of declining popularity, the event was resurrected as the Tour's only team event... and found immediate acceptance (and excitement) among the PGA Tour players. Now it's one of the most anticipated events by the players, as well as a fitting event for the spirit of New Orleans.
Just as I made a change to my picks for the WGC-Dell Match Play, this event forces a different approach. Instead of picking two players, I pick two teams. Although that's four players, since the winner is a team I will only count each team as a single player. That's the most obvious approach but I want to spell it out beforehand so there is no confusion.
Picking this event is tricky simply because I see so many teams I like, made up of players I probably wouldn't pick individually because team play eliminates the penalty for quite a few poor shots.
My first pick is an easy one for me: Patrick Cantlay and Xander Schauffele. While both players may seem like no-brainers, Xander has struggled to get over the finish line in the last few months while Patrick has been a bit erratic. But this is a case where I think the team format may be just what they need to get over the hump, perhaps gaining some momentum as they move into the heart of major season.
Now I'm going a bit outside the box: Henrik Stenson and Justin Rose. Both men have strong records in team play -- can you say 'Ryder Cup'? -- but the results just haven't been there as of late. Still, I don't think they've forgotten how to win, and I think the Ryder Cup coming later this year may inspire their play. This team could be a sleeping giant.
GC's coverage starts Thursday afternoon at 3:30pm ET. Thus far 2021 has proven to be as unpredictable as 2020 was, except in a good way. I believe players have had enough time after the Masters to rest up a bit and the novelty of the Zurich Classic is just the thing some of them need to get their juices flowing. It should be a fun week!