Winner: Sam Burns

Around the wider world of golf: Dean Burmester won the Tenerife Open on the ET; Hyo Joo Kim won the HSBC Women's World Championship on the LPGA; Lilia Vu won the Garden City Charity Classic on the Symetra Tour; Mike Weir won the Insperity Invitational on the Champions Tour; Paul Barjon won the Huntsville Championship on the Korn Ferry Tour; Hyun Kyung Park successfully defended at the KLPGA'S CreaS F&C 43rd KLPGA Championship; Momoko Ueda won the Panasonic Ladies Open on the JLPGA; Dong-eun Kim won the KPGA's Gunsan Open; and Hiroshi Iwata won The Crowns on the Japan Golf Tour. [Thanks for the Asian scores, IC!]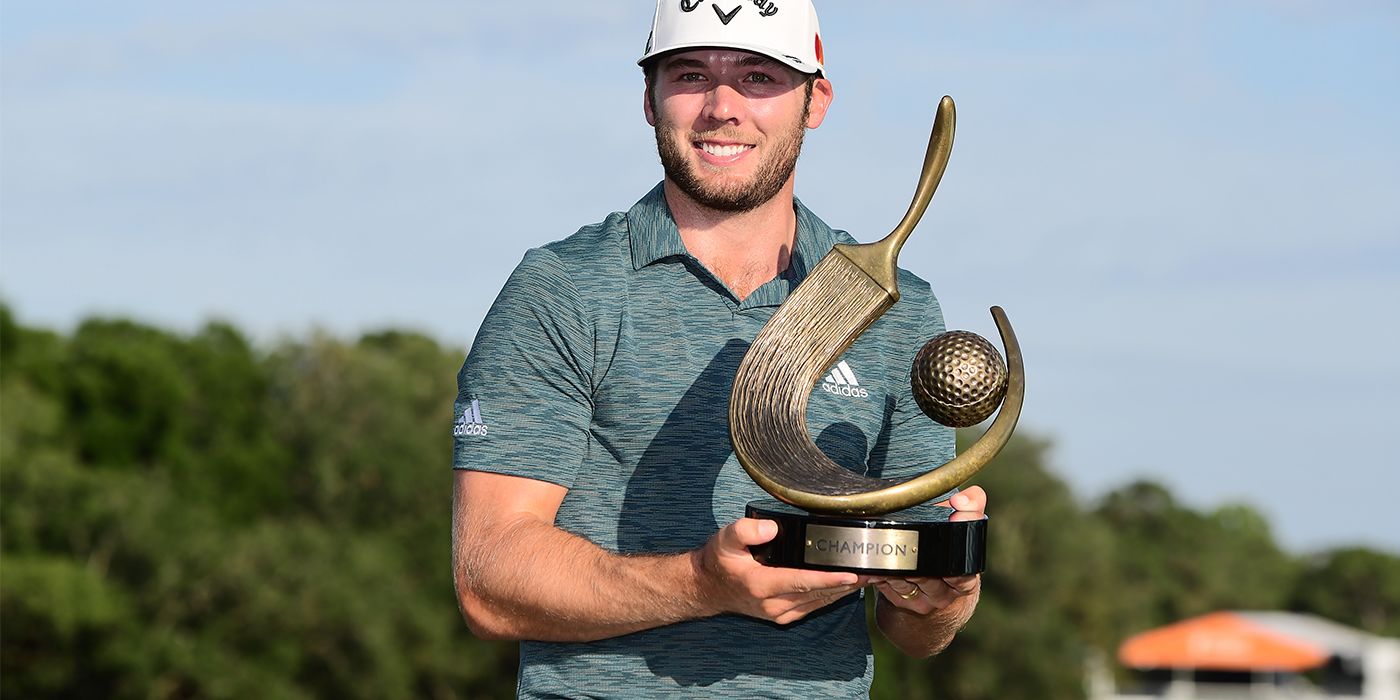 My Twofer Tuesday picks did better this week. I had Charl Schwartzel (T21) and Abraham Ancer (5). Charl didn't carry his good play over from Zurich but Abraham did just what I expected from him. He's becoming a consistent player on Tour.

Top10s: 11 for 36 (7 Top5s, 4 other Top10)
Winners: 0 for 17 events
Sam Burns has been so close so many times. I've made him a Twofer Tuesday pick before, only to have him stumble or have an off week. But he's one of those players you couldn't help but believe would eventually break through.
Well, this was his week. All those past opportunities that slipped through his fingers have proven to be learning experiences after all. And on Sunday we saw a much steadier, more comfortable player as he made his way through the Snake Pit in even par.
I'll grant you that Keegan Bradley gave him a little help with that double on 13, but it truly was just a little help -- you can argue that Keegan's tee shot was the only truly bad shot he hit all day and that he had been rock solid up until that point. Sam simply wasn't going away this time.
Now, instead of being one of the best players on Tour never to win, Sam has completely changed the conversation. This win will kick him up into the Top50 in the OWGR, which means he's eligible for the majors (like the upcoming PGA Championship) and WGCs. But more than that, he has finally gained the most prestigious honor that comes with a Tour win...
His very own Limerick Summary.
In tournaments past, Sam had chances
Yet somehow he only caught glances
Of what might have been.
But now, with this win,
He's changed his career circumstances.