Just a quick reminder that the Senior PGA Championship kicks off today.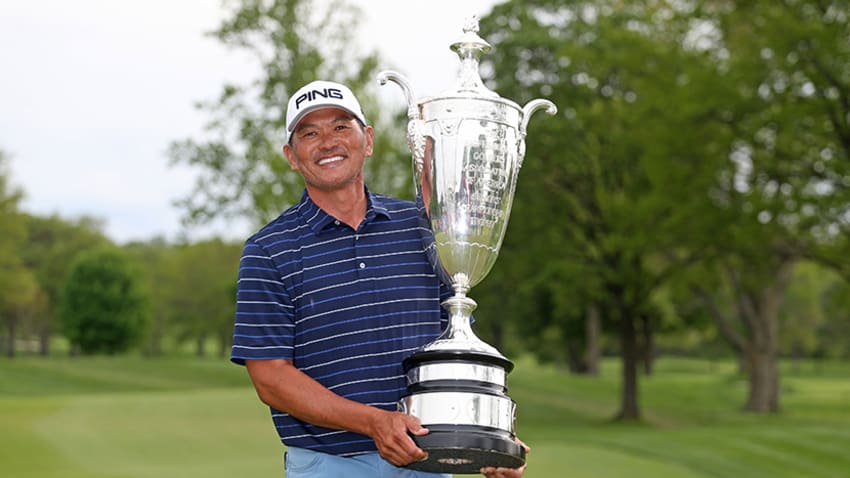 While 2019 defending champion Ken Tanigawa (yep, the 2020 edition was another pandemic victim) probably took a lot of encouragement from Phil's win at Kiawah Island last week, he's probably just as glad that Phil went to Colonial for the Charles Schwab Championship.
In fact, I suppose most of the seniors feel that way. Phil has a bit of experience at Southern Hills, the site of this year's Senior PGA, and his record there is pretty good. (Not to mention that he usually plays pretty well the week after a win.) This way, one of the wild cards is removed from this major.
But the field is pretty stacked even without Phil's presence. Players like Stricker, Furyk, Langer, Goosen and Els also have some history at this course, and they'll have their hands full with a number of players who are playing well coming to Southern Hills -- players like Cejka, Karlsson and Daly. The 2019 Gil Hanse restoration should add a little spice to the play as well.
GC's coverage starts today at 1pm ET. While Phil's week at Colonial will draw a fair number of viewers' attention and the LPGA Match Play at Shadow Creek will also take its share, the Champions and Southern Hills should have more than enough twists to make for a pleasurable watch.