Winner: Patrick Cantlay
Around the wider world of golf: There were a number of playoff wins this week! Yuka Saso got one at the US Women's Open on the LPGA; Mito Pereira got one at the REX Hospital Open on the Korn Ferry Tour; Pia Babnik got one at the Jabra Ladies Open on the LET; and Hana Jang got one at the KLPGA'S Lotte Open. Among 'normal' wins, Alex Haindl won the SunBet Challenge on the Sunshine Tour; Stephen Ames won the Principal Charity Classic on the Champions Tour; Ritsuko Ryu won the Yonex Ladies on the JLPGA; Dong-min Lee won the Descente Korea Munsingwear Match Play Championship on the KPGA; and Ryosuke Kinoshita won The Japan Golf Tour Championship Mori Building Cup Shishedo Hills. (Thanks for the Asian Tours updates, IC!)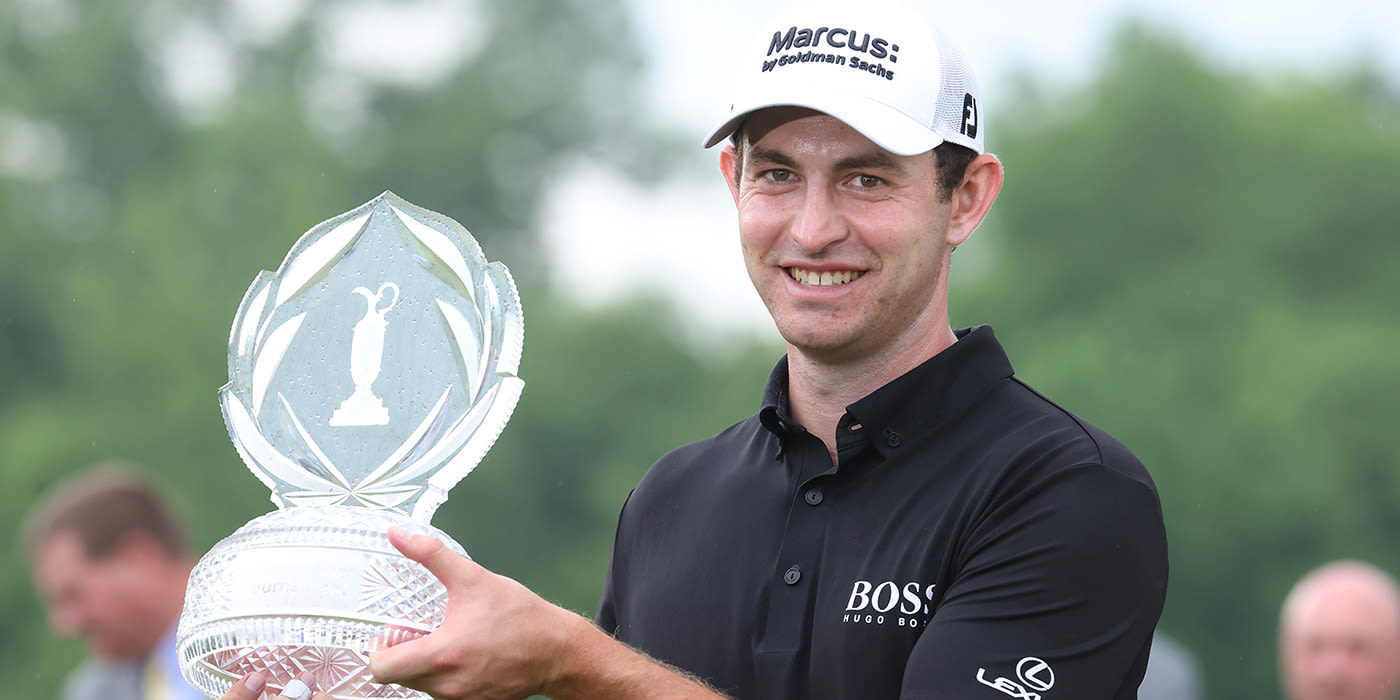 The pandemic gypped me out of a probable winner. My Twofer Tuesday picks this week were Collin Morikawa (P2) and Jon Rahm (WD). I had a chance at two Top5s and the winner before Jon -- with a six-stroke lead -- had to withdraw after testing positive. At least I got one Top5. (And yes, that P2 means Collin lost in a playoff.)

Top10s: 13 for 46 (9 Top5s, 4 other Top10)
Winners: 0 for 22 events
Of course, when Jon WDed he left Collin and Patrick Cantlay tied at the top. Neither player set the course on fire (both shot -1 for the final round) although heavy rains certainly share some of the blame. In any case, they held on well enough to go to a playoff.
That lasted precisely one hole, which Patrick won with a par. It was his second victory at Muirfield Village.
Jon's positive covid test definitely put a damper on the final round, with Jack Nicklaus saying he felt sorry for Jon, fans and sponsors but also for the eventual winner, who might feel the victory was a bit hollow since Jon had such a huge lead. But I like what Patrick told pgatour.com about it:
"I'll definitely remember it slightly different. But the way it felt today, it felt no different. It is a very unfortunate situation and not anything I would wish on anybody. (Jon) played so great for the first three rounds. So there's a little something that I can't quite put my finger on that makes it feel a little different but I really hit a lot of clutch solid shots today and so I think I'll remember that mostly," Cantlay said of the circumstances.
So today's Limerick Summary simply turned out to be a bit prophetic. I can't help but wonder what Patrick might do at the US Open in a couple of weeks.
When Jon Rahm withdrew from the field
And his huge lead could no longer build,
Patrick Cantlay swept in
And walked off with the win…
But I know that he's still just as thrilled!