Winner: Jon Rahm
Around the wider world of golf: Harry Hall won the Korn Ferry Tour's Wichita Open Benefitting KU Wichita Pediatrics; Laird Shepherd won the R&A's Amateur Championship; Nelly Korda won the LPGA's Meijer LPGA Classic for Simply Give; Jiyai Shin won the JLPGA's Nichirei Ladies (her 60th career victory worldwide); and Min Ji Park won the KLPGA's DB Group 35th Korea Women's Open (a major on that tour).[Thanks, IC!]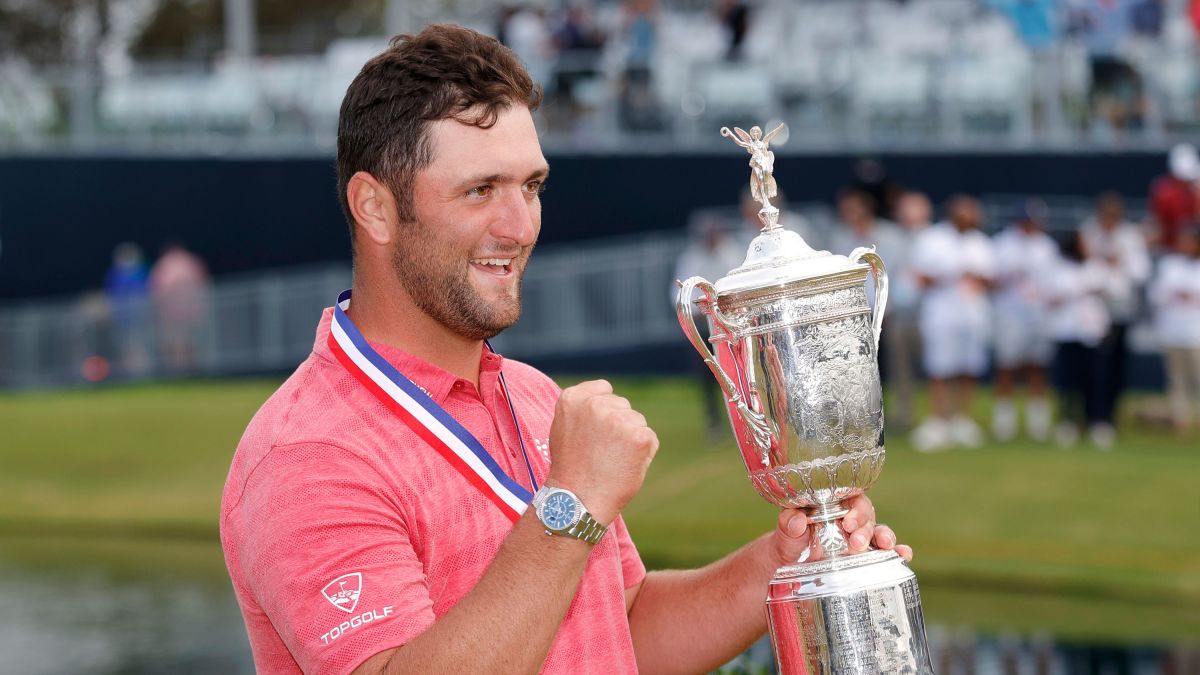 My Twofer Tuesday picks just prove this is a crazy game. I had Garrick Higgo (MC) and Jon Rahm (1). Higgo didn't really surprise me, as I figured he might run out of energy after nabbing three wins on two continents in two months. As for Rahm... well, let's just say that after an entire season of losing picks I got two winners in two consecutive weeks. A crazy game indeed!

Top10s: 15 for 50 (11 Top5s, 4 other Top10)
Winners: 2 for 24 events
This was truly a week of surprises as big names fell helplessly to the wayside on Sunday. But while some of them really surprised me -- like Bryson DeChambeau shooting +8 on the back nine Sunday -- I don't think anything surprised me as much as Louis Oosthuizen's pulled shot on the 17th. When players have fallen out of contention it's not unusual for them to lose concentration. But for Louis to make the one mistake he simply couldn't afford with the trophy within reach...
On the other hand, Jon Rahm did exactly what we all expected of him. Almost all of his wins have included some sort of miraculous putting exhibition to seal the deal. I guess it's just part of that wild hot-blooded Basque exuberance that's almost a stereotype these days.
But Jon no longer makes the kind of mistakes that have accompanied that exuberance in the past. A fist pump after draining a crucial putt? Sure. But a careless shot at the worst possible moment? It's been a while since we saw one of those. We sure didn't see any at Torrey Pines this week.
That's why Jon's holding the trophy as Spain's first US Open winner. And you've got to love it, no matter who you were pulling for.
So while Jon's picked up Limerick Summaries before, this Father's Day edition probably means more to him than the others. Zorionak, Jon!
It's not hard to root for Jon Rahm.
He plays every shot with such calm…
But then, on the green,
There's a fist-pumping scene
As he wins big by dropping a bomb.