Twofer Tuesday trades one legend for another as it leaves Byron Nelson's event for Jack's event, the Memorial.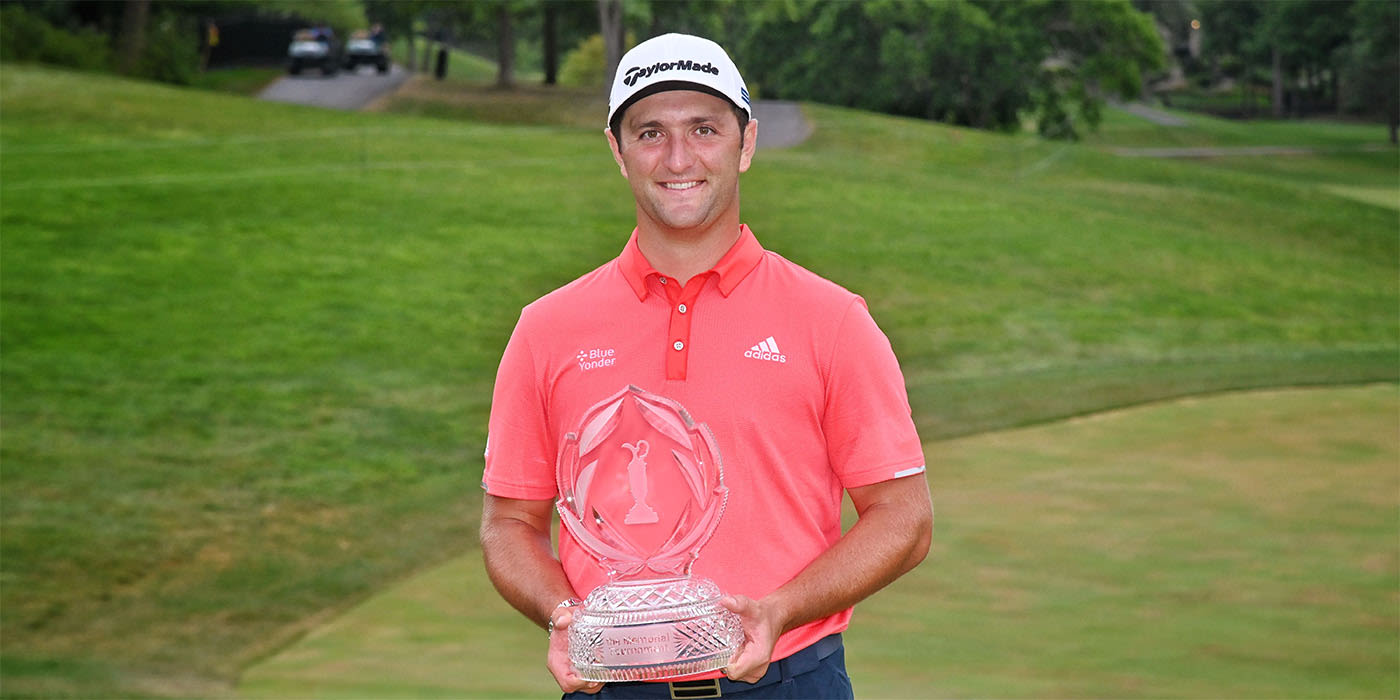 When last we saw Jack's Place it was the scene of back-to-back events in July, as Jack made Muirfield Village available to the Tour for two weeks to help get the post-break schedule up and running. Jon Rahm won the Memorial then -- and I will point out that, should he win again this week, I will count both Memorial wins in the RGWR in the sidebar since both will happen within less than 12 months.
As usual, we can expect a strong field at the Memorial. A number of players will take next week off to practice at Torrey Pines for the US Open, so this will be their last competitive event before the major. Besides, Jack's event is a huge event for anybody to win -- and the renovations that got underway even before last year's final groups walked off the course should present some new challenges.
My picks seem pretty clear to me this week.
My first pick is the defending champion, Jon Rahm. I know, way to go out on a limb, right? But Rahm has been showing up for the majors -- he posted a T9 at THE PLAYERS, a T5 at the Masters and a T8 at the PGA. I can't help but feel he's due soon, so why not this week as he prepares for the US Open?
And my other pick is Collin Morikawa. In case you've forgotten, the other event at Muirfield Village last year was the Workday Charity Open, which Morikawa won. Although he's been a bit sporadic this year he did post a T8 at the PGA, where he was defending, and he won the WGC-Workday earlier this year. He, like Rahm, has to be excited at his possibilities at the US Open, and where better to get his game in shape than a venue where he's won before?
GC's live coverage starts Thursday at 3pm ET. Last year's event was the most difficult players had seen in over 40 years. I can't wait to see what Jack has in store for them this time!