Twofer Tuesday catches its breath after a wild US Open Sunday with a trip to the more laidback Travelers Championship in Connecticut.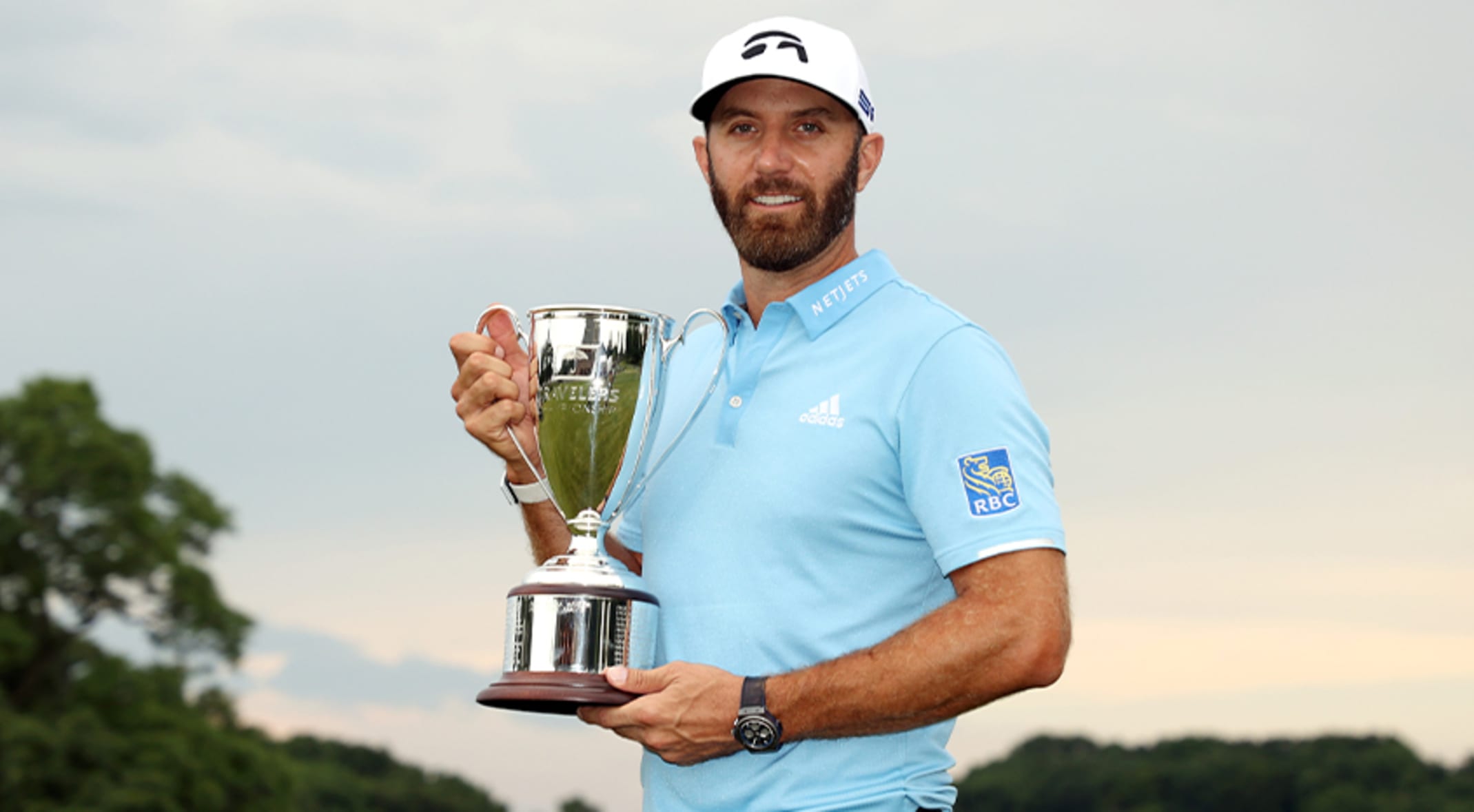 After a long hard four days at Torrey Pines players should find the leisurely par-70, 6841 yards of TPC River Highlands very relaxing. Defending champion Dustin Johnson may even rediscover some form this week as he returns to the site where his four-win run began last June.
The same could be said of Bubba Watson, who owns three wins and a T2 at this event. (As well as the earnings record at Travelers. PGATOUR.com says "His margin of $2.08M over Kevin Streelman in second is the same as Streelman's over the next 60.")

Presumably I should take at least one of the three players I just mentioned in my Twofer Tuesday picks... but I haven't. I'm not sure any of them are in quite the form necessary for the challenge this shorter course presents. Granted, after last week I'm not sure many of the top players have much left in the tank so we may see a surprise winner this week. Who knows?
My first pick is Patrick Cantlay. Cantlay's play this year has been... sporadic, MCs interspersed with wins (2 this season). I can't find any real pattern to the courses he's played well (or poorly, for that matter) but I like his resilience. The more relaxed feel of this week may be just what he needs to pick up his third win of the season.
My other pick is Paul Casey. Paul has been playing really well as of late, even getting into contention at Torrey (T7). He's been posting Top10s in streaks this season, and historically he's a strong player at TPC Highlands with four Top5s in six appearances. He may be the one to overcome the US Open hangover and get the win this week.
GC's live coverage starts Thursday at 3pm ET. Perhaps I'm just intoxicated by getting two winners in two weeks, but I'm excited about these picks. Maybe I'm on a streak as well!