It looks like the ladies are going straight from the triple-digit heat index of Olympic golf straight into the mid-60s of the Scottish links. That might be a relief... but it might also make things tough. That's a huge temperature change!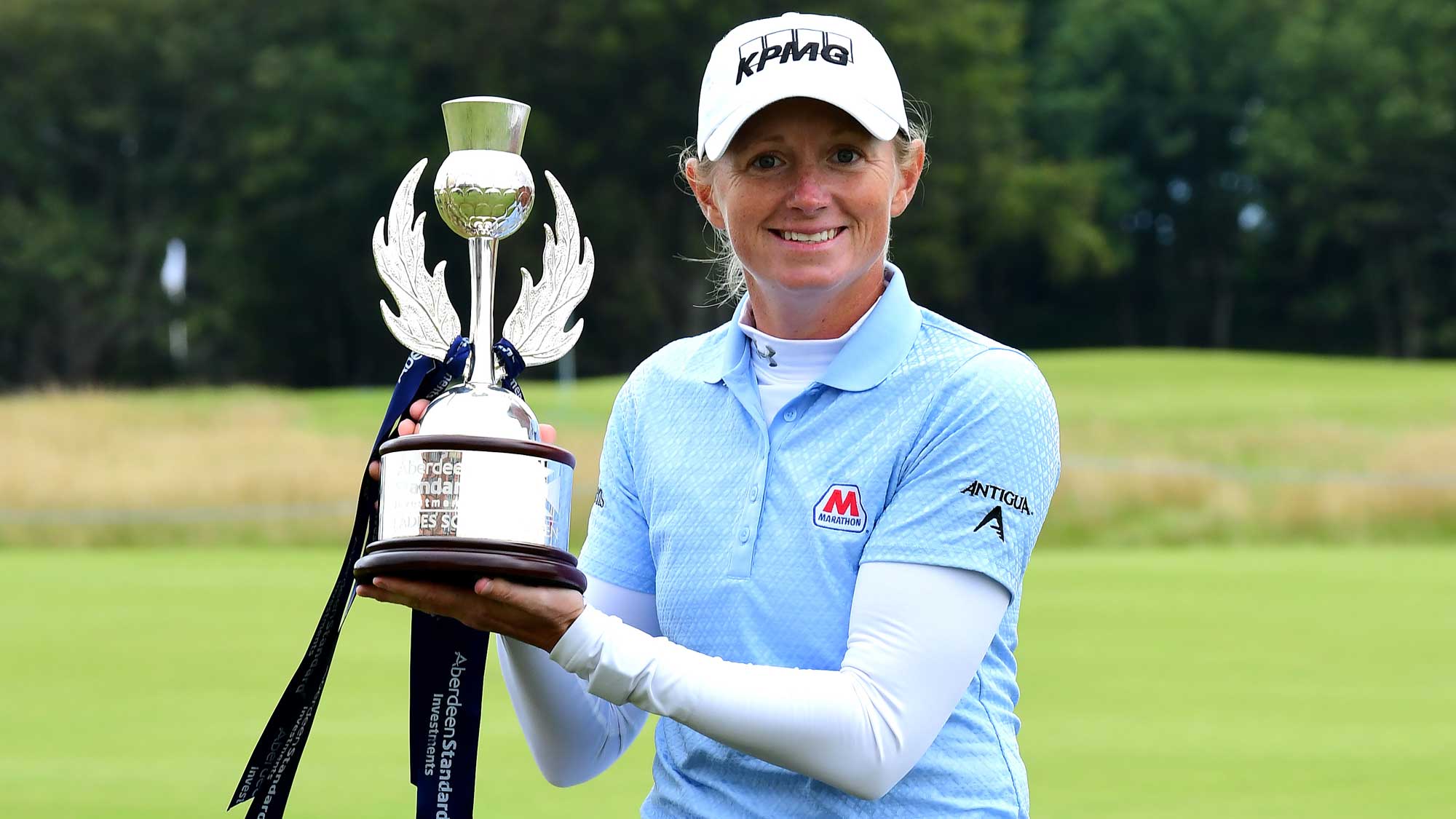 Trust Golf is the new sponsor for the Women's Scottish Open in Fife, Scotland, where Stacy Lewis will try to defend her 2020 title. And this is an important week overall because this is the women's chance to get ready for next week's AIG Women's Open.
Some of the ladies have chosen not to play. For example, Nelly Korda and Mone Inami, the golf and silver medal winners, have chosen not to play this week. I don't guess you can blame them, as the media attention alone must have taken a huge amount of their remaining energy.
But that doesn't mean this is going to be a weak field. Bronze medalist Lydia Ko is in the field, as is Aditi Ashok, Emily Kristine Pedersen, Hannah Green (who I didn't know is half-Scot), Stephanie Meadow, Yuka Saso, Minjee Lee, Sophia Popov, Nanna Koerstz Madsen, Madelene Sagstrom, Ariya Jutanugarn and Gaby Lopez, among the many other women who made a run at the medals last week.
So we're still looking at a pretty stacked field.
Here is the listing for all the ways to watch the Women's Scottish Open here in the US. Take note that while GC is covering only two hours on Thursday and Friday, from 10am-noon ET, the NBC Sports App and golfchannel.com are covering four hours those two days. You can catch four hours on any of those outlets Saturday and Sunday.
There's also a link for the streaming outlets in other countries. Have fun!