A quick note: The Women's Olympic Golf Competition starts its live broadcast TODAY (Tuesday) on GC at 6:30pm ET. The women's event runs from Tuesday-Friday here in the US.
Although it keeps one eye on the women's golf at the Olympics, Twofer Tuesday jets back to the States for the WGC-FedEx St Jude.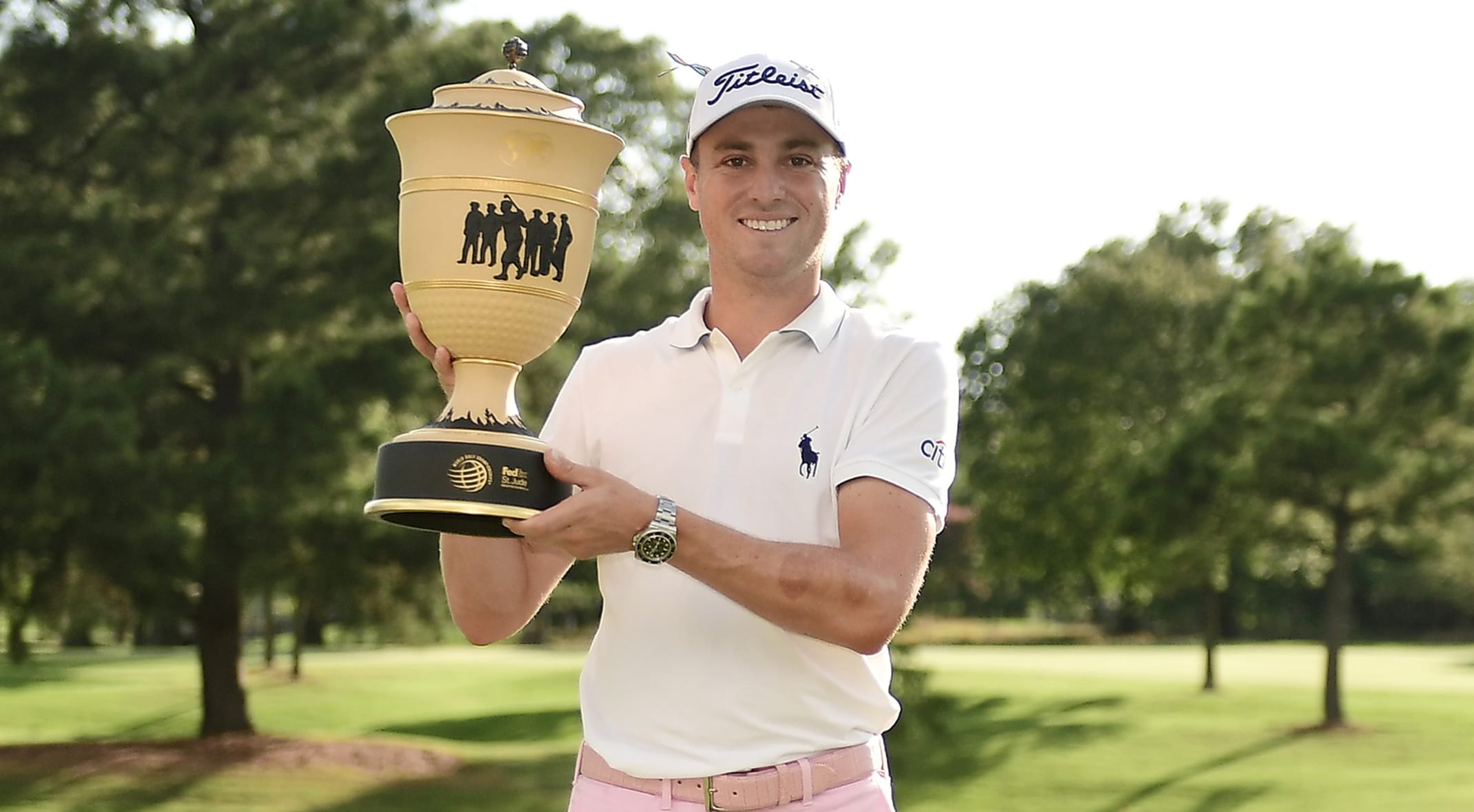 Defending champion Justin Thomas -- along with a number of other men -- took the red-eye from Japan to tee it up at TPC Southwind in Memphis TN. That does make it a bit difficult to make picks this week because I'm uncertain how JT and Friends will handle the 14-hour time change. Consequently I'm thinking twice about picking the Olympic players this week.
So let's see if I can do a bit better with my picks since I'm picking from a smaller pool of players.
I don't think I've picked Brooks Koepka very often this season; I haven't felt his game was quite back to normal. But he won this event in 2019 and finished T2 to JT last year, and a lot of the top players in the field were in Japan. If he's going to show up at a big event that's not a major, this should certainly be the one.
And how can I ignore Louis Oosthuizen? King Louis is definitely in form, given the number of Top3s he's had this season and, as I said with Brooks, this seems to be a short field if we look for rested players. I'll take the South African again.
GC's coverage of this WGC begins Thursday at noon ET. The women's Olympic golf is definitely the big event this week but a WGC is still a WGC. I won't be surprised if Xander gets a win this week while he's riding on his gold medal high... but I'm not holding my breath. I'm sticking with the rested players this week.