Twofer Tuesday takes a break from its worldwide travel and heads home to North Carolina for the Wyndham Championship.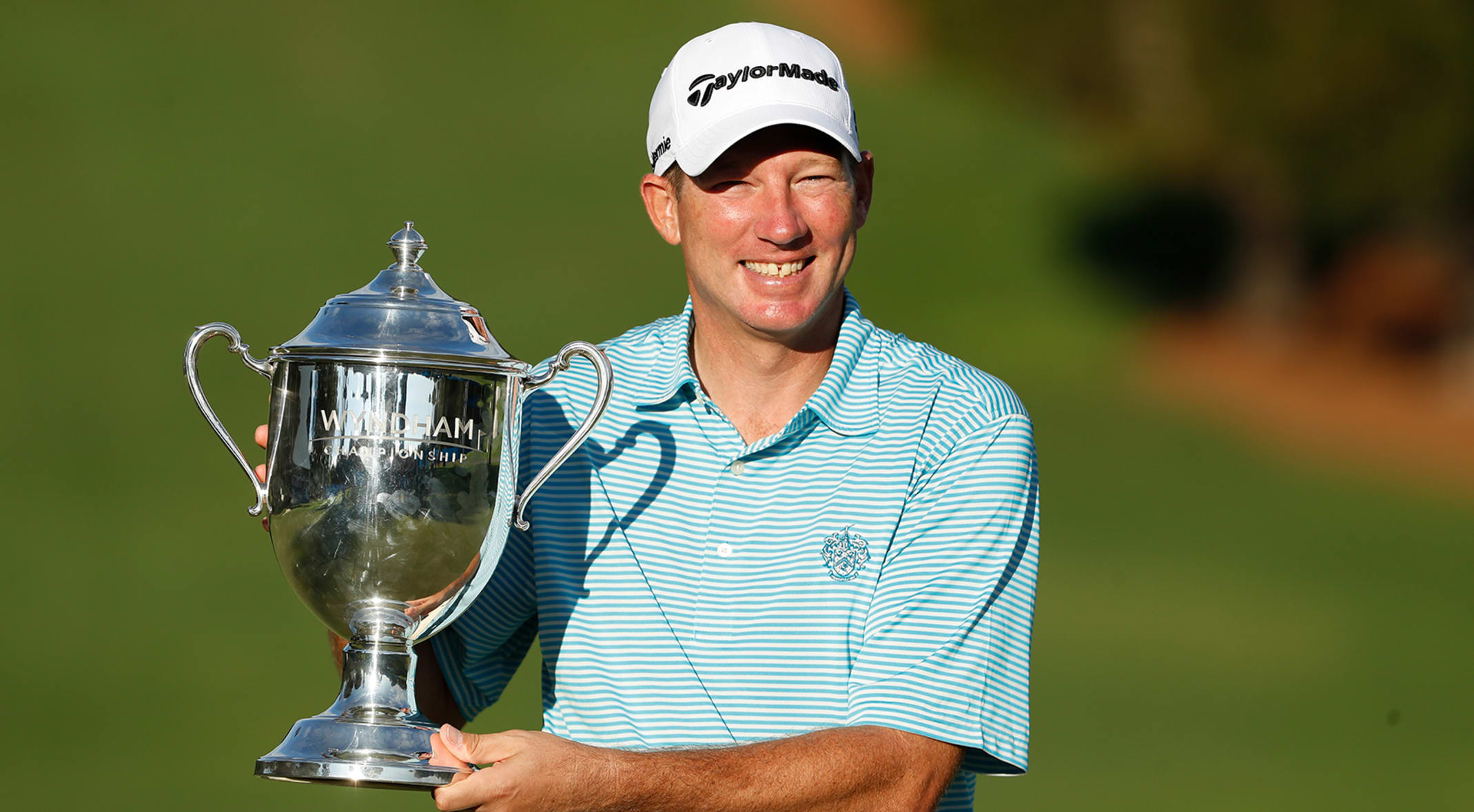 It's the field's last chance to make the Top125 and the FedExCup Playoffs... so they better make it a good one!
Sedgefield Country Club isn't a long track by any stretch of the imagination but it's a proven course with a long history. Formerly known as the Greater Greensboro Open -- or just the GGO -- until 1988, it was established in 1938 and has been played every year except for 1943 and 1944. Sam Snead won here a record eight times, the first in 1938 and the last in 1965, the latter making him the oldest PGA Tour winner at 52 years, 10 months and 8 days -- a record that still stands.
At just over 7100 yards this par-70 Donald Ross track still manages to draw some of the best players simply because it's still a valid test. And it's the only Donald Ross original design that still hosts a PGA Tour event.

In my opinion the great thing about this course is that anybody can win here, provided they can navigate the tiny undulating greens -- and that's almost a prerequisite for winning here these days, as it's not unusual to see scores lower than -20.
So who do we pick this week? As usual, there's a pretty strong field to choose from...
Yeah, I'm taking Louis Oosthuizen again. He's playing so well at this point, I can't help but feel he's going to get it done any week now. Bear in mind that another solo 2nd would send him into the Playoffs as a Top10 player without even getting a win this season. Yeah, he's on the verge of something big.
And I'm also going all in on Hideki Matsuyama. This year's Masters champion barely missed the playoff for the Olympic bronze medal, then he MADE the playoff for last week's WGC. Another player on the verge of doing something great.
GC's live coverage starts Thursday at 3pm ET. Depending on traffic, Sedgefield is between 30 and 60 minutes from where I live and, while I don't plan to risk the surging infections to be there in person, I'm really looking forward to the TV coverage. As the last chance to make the Playoffs, we're going to see some great golf this week!