Winner: Patrick Cantlay
Around the wider world of golf: Joseph Bramlett won the Korn Ferry Tour Championship; Callum Davison wone the Brudenell River Classic on the Mackenzie Tour; Nicolai Højgaard won the DS Automobiles Italian Open on the ET; Shugo Imahira won the Fujisankei Classic on the Japan Golf Tour; and the Solheim Cup finishes up on Monday -- the Euros lead by two headed into the singles.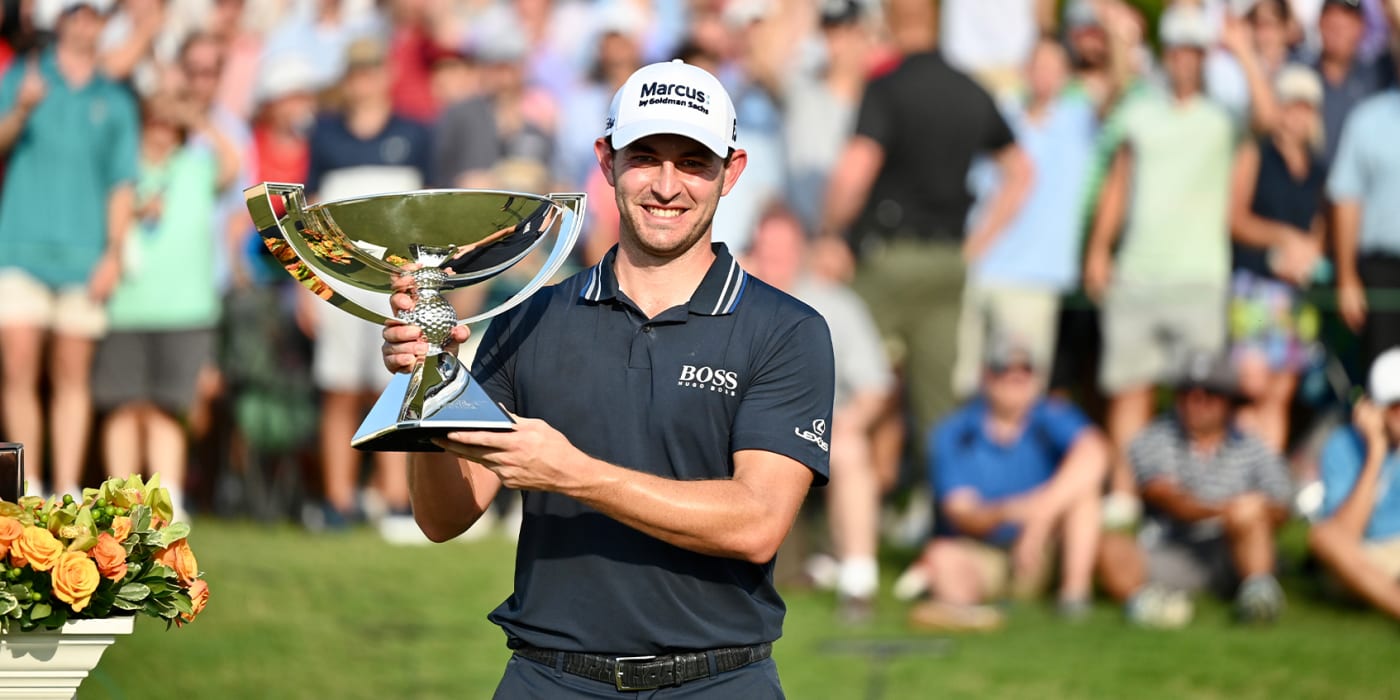 My Twofer Tuesday picks came through this week. I had Xander Schauffele (T5) and Abraham Ancer (T9). Abraham struggled a bit on Sunday but held on and Xander eased his way into a Top5 finish. Neither won but I'll take it!

Top10s: 22 for 72 (16 Top5s, 6 other Top10)
Winners: 2 for 35 events
I guess "Patty Ice" solidified the status of his new nickname this week after holding on to first place from start to finish at East Lake.
Patrick had talked about how he didn't care for the staggered start at the TOUR Championship but said that wouldn't stop him from trying to win. And just as we saw last year, Patrick won the event but didn't have the lowest aggregate score -- had everyone started at even par, we would have had a playoff between Jon Rahm (who took second) and Kevin Na (who took third).
But that's where the real debates start, isn't it? First off, will Rahm and Na each get the winner's points on the OWGR as Xander did last year?
Second, did Kevin Na do enough to get a Captain's Pick for the Ryder Cup?
And of course, who will get the Player of the Year nod -- Rahm or Cantlay? You can make a decent argument for either, depending on what matters more to you. Do you look at one major, best scoring average and most Top10s OR four wins and domination of the Playoffs plus winning the FedExCup?
I think I'll steer clear of that argument. Both players distanced themselves from the rest of the Tour this season, and it's a shame that we have to single out just one. (And despite the fact that the players could vote for them to share the award, I doubt that they will.)
In the meantime, Patty Ice can take a little time to rest and enjoy the spoils of victory -- especially his second Limerick Summary in a row!
Four wins in one season? That's nice.
And the fifteen mil prize? Paradise!
But a catchy nickname?
That means you've got the game—
Looks like NOW is your time, Patty Ice!