Twofer Tuesday ends its all-too-short sabbatical, drags itself from its easy chair and heads out to Napa for the Fortinet Championship.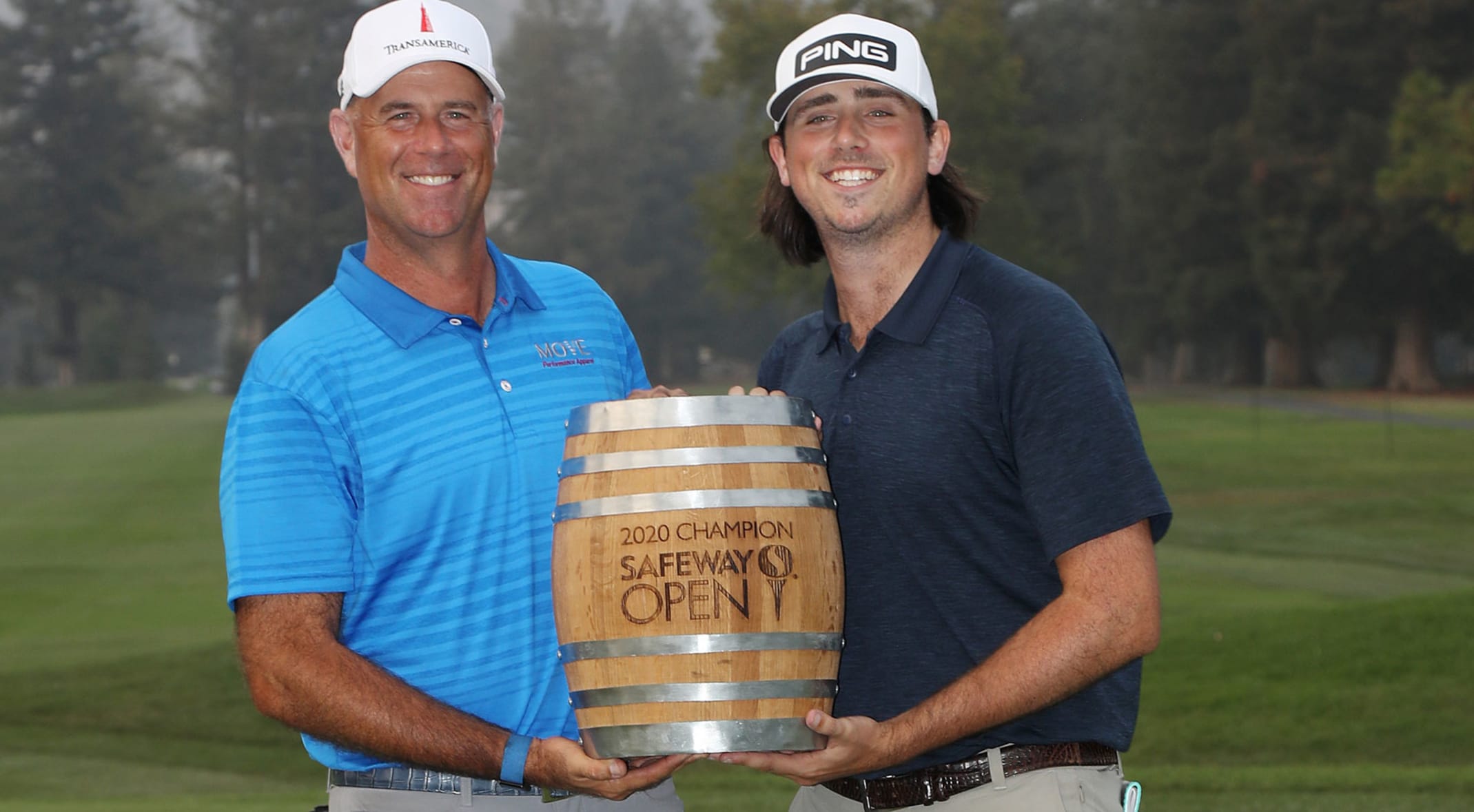 No, you're not mistaken -- Stewart Cink (with son Reagan on the bag) is the defending champion at the Fortinet Championship. It's just that last year it was the Safeway Open. The Silverado Resort and Spa in Napa CA is still the site of the event; it's just got a new sponsor.
And, I suppose, a new trophy. That keg was pretty cool though.
So perhaps it's no surprise that I'm making a change this season as well. I've been doing Twofer Tuesday on a yearly basis, starting in January. But since the season is a wraparound, I'm going to a wraparound season as well. As a result, this week Twofer Tuesday starts from scratch. Hopefully this will make it easier for me to determine how poorly my picks are doing for the season.
Speaking of poor picks, I had quite a few last season. Can I do any better this time around? Let's take a stab at it, shall we?
I'm starting with Will Zalatoris. After all his efforts last year, he not only got Tour membership but was rewarded with the Rookie of the Year Award. Now, armed with some knowledge about how to pace himself -- and a Tour card that allows him to plan accordingly -- let's see if this well-rested athlete can get his season off to a great start.
And I'm taking Jon Rahm. I'm making no apologies for going chalk. Rahmbo tallied up 15 Top10s last season and I'm looking to get on the board early. He'll be looking to get his game sharp for the Ryder Cup. I think this mutual goal of good play could help me get a fresh start this season.
Because this event is held on the West Coast of the US, we'll be treated to some prime time golf this week. GC's live coverage begins Thursday at 6pm ET. Last year my Twofer Tuesday picks went 22 for 72, and I had two winners in 35 events. (Should have been three winners but the pandemic stole one of Jon's victories.) Hopefully my picks will do better this time around!