Since the Ryder Cup will dwarf everything else this week, Twofer Tuesday gives the ladies some love by devoting some space to the Walmart NW Arkansas Championship.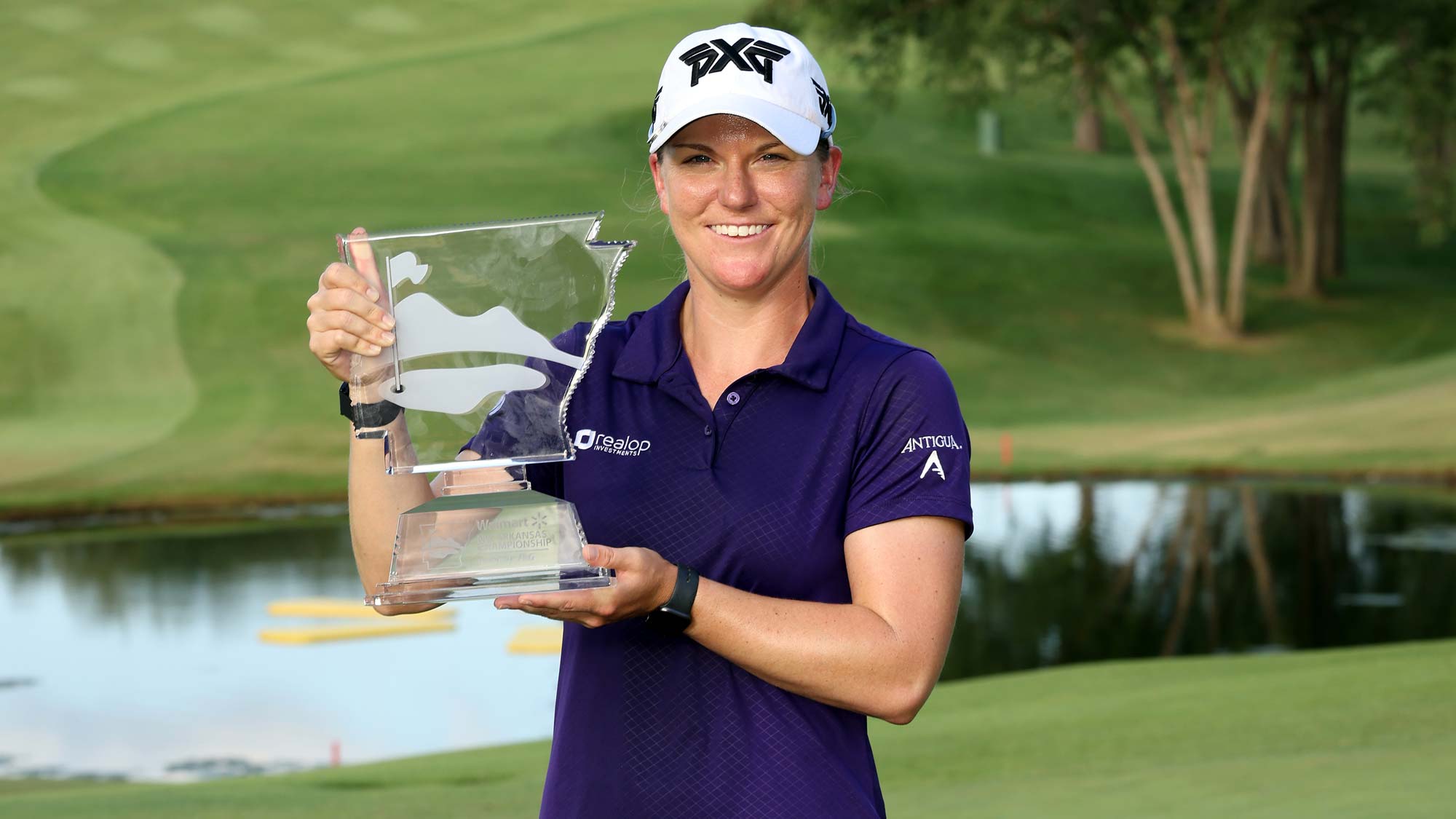 The Pinnacle Country Club in Rogers AR is the site of this 54-hole event, as it has been since it first began 14 years ago. You may remember that first playing in 2007 because it was an unofficial event -- rain forced the tournament into a mere 18 holes which Stacy Lewis, then a senior at the University of Arkansas, won.
As a general rule, the winners have all been fairly big names... or at least they are now. It seems as if everybody from Inbee Park to Lydia Ko has won here. The defending champion is Austin Ernst, who made this her second LPGA victory.
While I'm going to make two picks this week, like any other Twofer Tuesday, I won't count these against my weekly competition. I limit that to PGA Tour picks, just to keep things simple.
My first pick is Jin Young Ko. While that may seem like a no-brainer, the fact is that Ko has only played this event twice. She finished T9 in 2018 and T18 in 2019. But she's coming off a win in Portland and she's well rested. Given that she won the 2020 money list in only four events, I like a rested Jin Young Ko's chances!
My other pick is Anna Nordqvist. She took last week off for a well-deserved Solheim Cup break; now she's returning after a runner-up finish in 2020. While Anna can be a streaky player, this streak includes a victory at the 2021 ANA. If she's rested and confident -- as she should be -- she could pick up another win this week.
For obvious reasons the Ryder Cup will interfere somewhat with coverage of this event. But after GC's tape-delayed coverage at 9pm ET on Friday (remember, this is a 54-hole event) most of the Ryder Cup will be broadcast on NBC, so the second and third rounds of the LPGA event will be live on GC. On Friday there will also be streaming coverage starting at 11am ET.
If you don't care for match play, then the LPGA event is just what you're looking for.