Yes, while the other tours headed to Japan and Korea, the Champions Tour began the Charles Schwab Cup Playoffs. In Virginia. In the USA.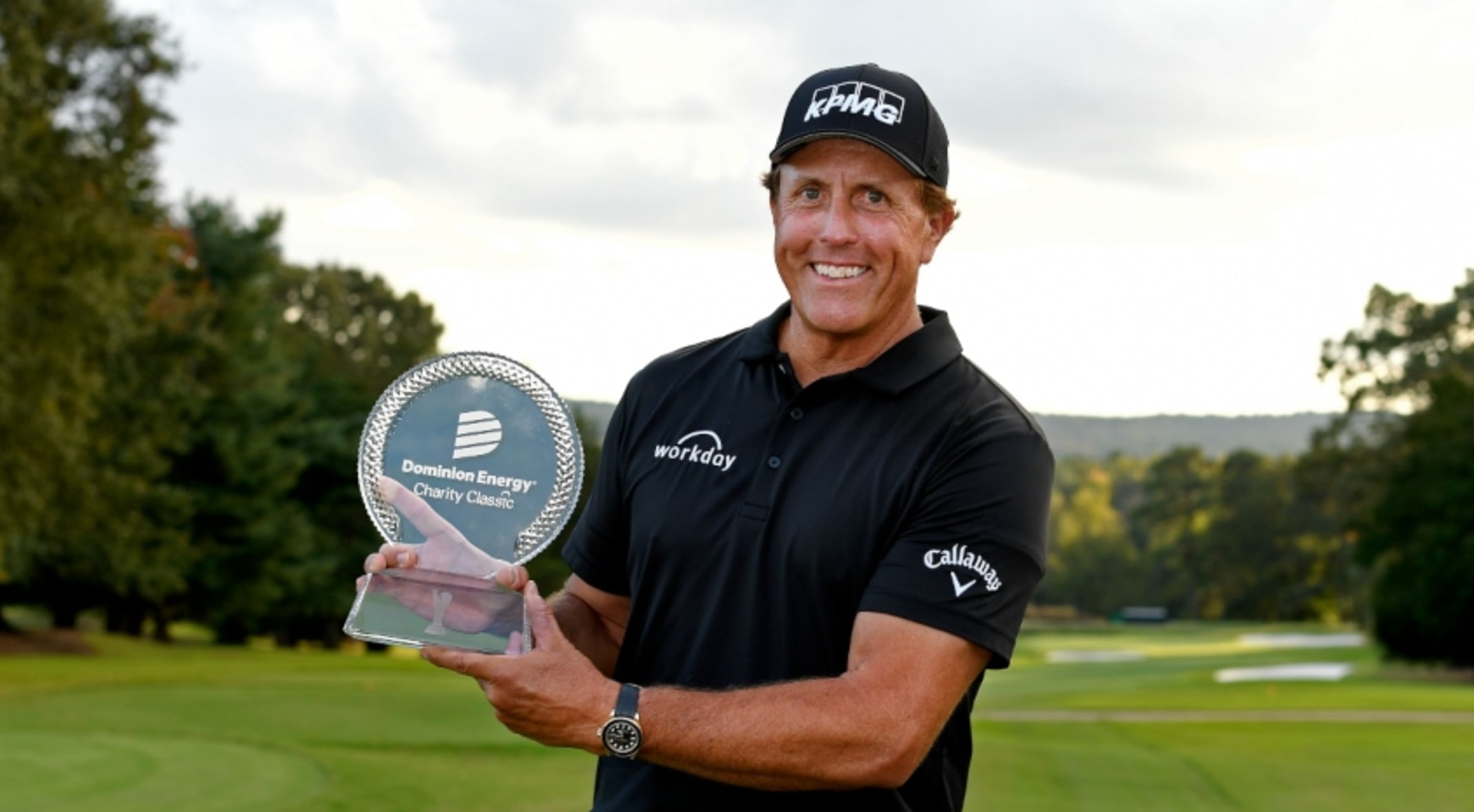 The Dominion Energy Charity Classic is the first event in the Charles Schwab Cup Playoffs, and last year it was the site of Phil Mickelson's second Champions Tour victory. He's back to defend this year, looking to win his fourth event in five starts.
Of course, the usual suspects intend to upset his plans. Miguel Angel Jiménez is in arguably the best form entering the playoffs but he's hardly the only man playing well... and as usual, Bernhard Langer is lurking at the top of the Schwab Cup rankings. Phil is in the 26 spot, just under $1.8mil behind him.
I don't think Phil can win the Cup in three events but he can certainly play spoiler for the other guys.
This first playoff event is only three days long, so GC's live coverage window begins Friday at 2pm ET. I'm curious as to whether Phil will commit to play all three Playoff events this year. If he does, we could see some scrambling by the rest of the tour to get that top prize.