Seems like all the golf is on the other side of the planet this week. While the men tee it up in Japan at the ZOZO, the ladies are teeing it up in Korea at the BMW Ladies Championship.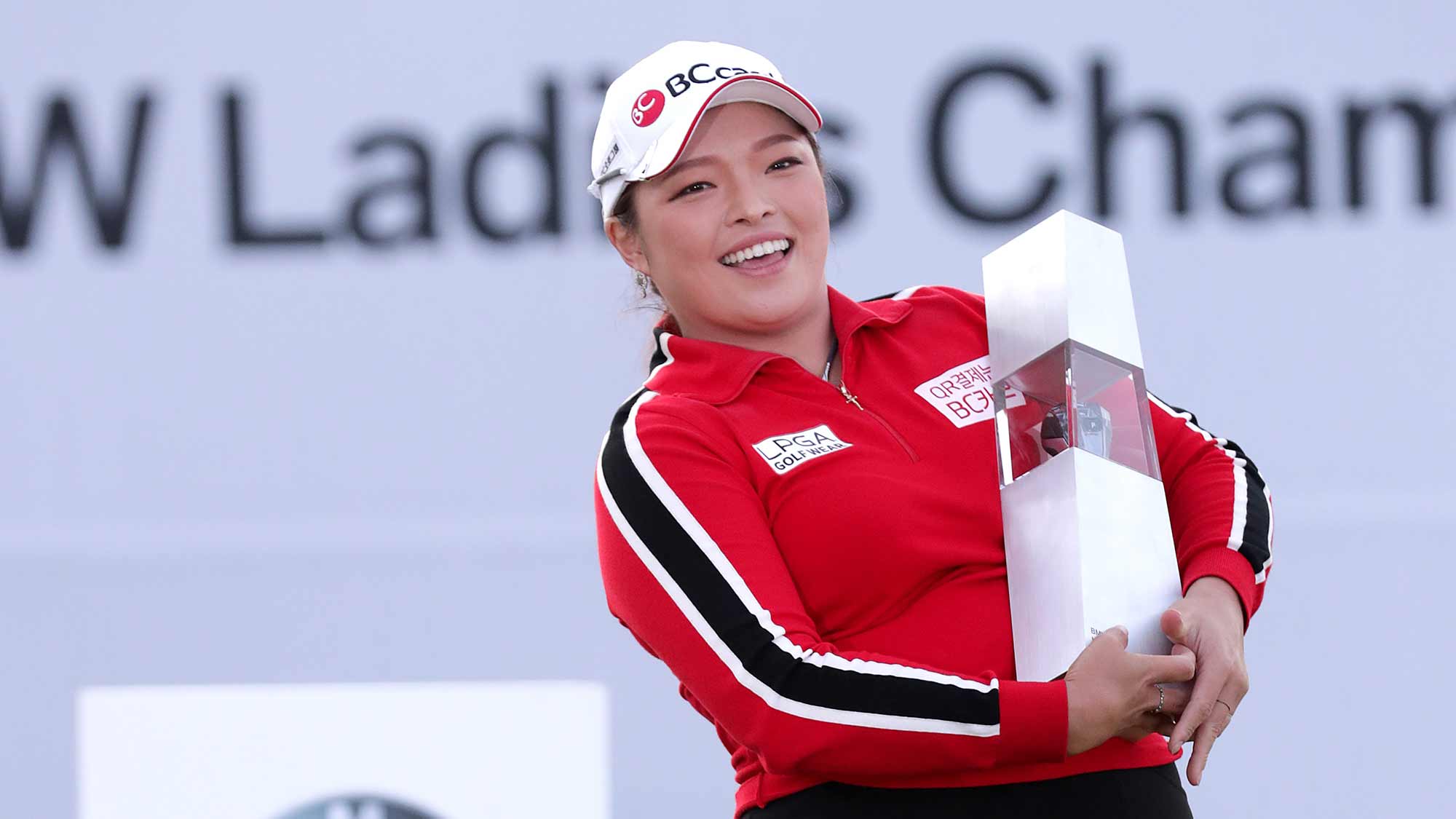 First let's get the venue straight. Originally called Asiad Country Club, it was renamed LPGA International Busan in 2019 when it became the home course for the inaugural BMW. It's a Rees Jones renovation and the first LPGA-certified golf course opened outside the USA.
Next, the inaugural champion is the defending champion. Since the pandemic cancelled this event last year, Ha Na Jang is the only winner of this event so far.
Finally, there are only three events left in the LPGA schedule -- this one, the Pelican Women's Championship starting November 11 and then the CME Group Tour Championship the following week. Both of those events will be in Florida.
Few of the top Americans in the Race to the CME Globe are in the field -- I think Danielle Kang at #12 is the highest -- but that doesn't mean this is a weak field. There are only three Americans ahead of Kang in the standings but many of the other Americans are there, jockeying for position, and most of the other top players from that part of the world are teeing it up. Trust me, this will be a strong field.
The biggest drawback to this event is that the ZOZO is also being played this week and, as you may expect, the PGA Tour grabbed GC's live coverage window. That means you'll have to catch GC's streaming coverage to watch the event live (it begins tonight — yes, it really is Wednesday this time, IC ;-) — at 11pm ET) or catch tape-delayed coverage at 2pm ET on Thursday. Given how little time the women have left to make the Tour Championship it should be a fun event.