Last week everybody seemed to be laughing at Bryson DeChambeau's belief that he could actually compete in a PLDA Championship.
They're not laughing anymore.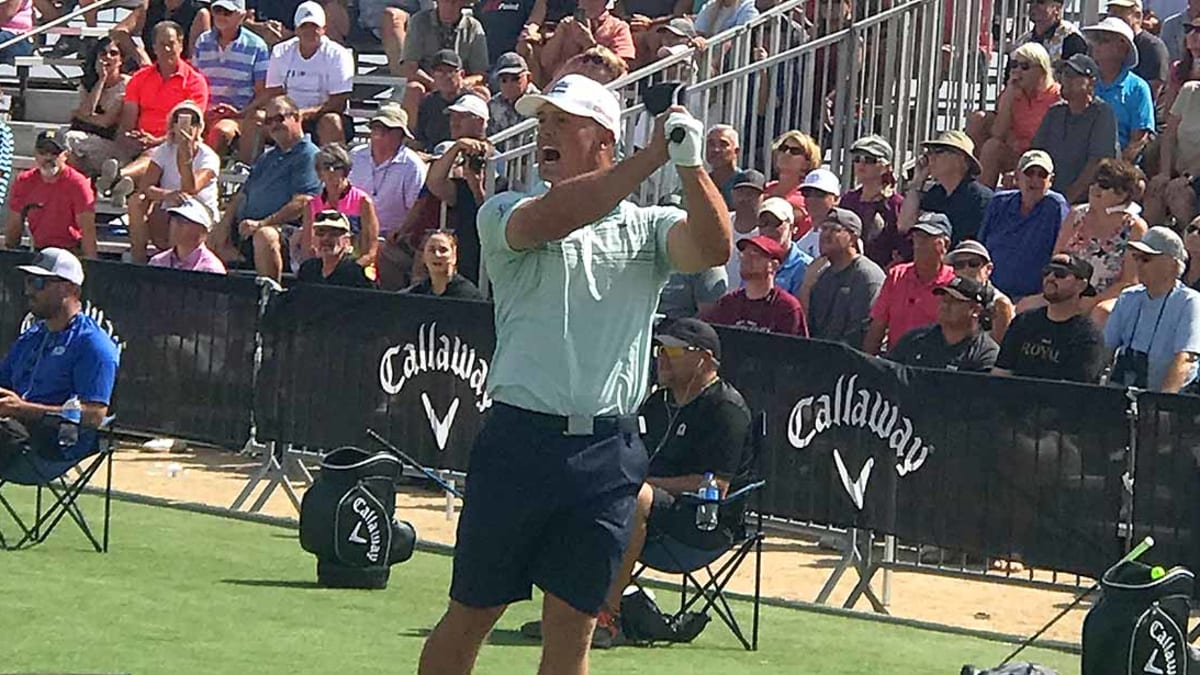 After a fourth-place finish in Thursday's third round of the Professional Long Drivers Association World Championship, Bryson is in Friday's Final 16 and playing for the title. That would be amazing enough but after what he did at the Ryder Cup last week, it's damn near unbelievable.
Bryson's swing speed and ball speed numbers tend to be a bit lower than the big boys, as you would expect, but it appears that his experience on the PGA Tour is playing a big part in his success. Because he's used to aiming at fairways and adjusting his ball flight in various conditions, he seems to be handling the winds in Mesquite NV better than the other competitors.
Do I think he'll win today? If the winds play in his favor, it's possible... but I suspect he'll come up a bit short. This time, that is.
This article at espn.com will give you the basics of what Bryson has been facing and how he feels he has done through three rounds. About Friday it says:
The event began Tuesday, when the field was narrowed down to 64. It went down to 32 on Wednesday, and now the top 16 will compete for the title on Friday, with DeChambeau's division starting at 6:45 p.m. ET.
As for how to watch him do his thing today, based on what golf.com said, I suspect there will be a livestream from the PLDA YouTube channel this afternoon.
I don't know about the rest of you, but I wish him luck. This is something really cool that brings more attention to the PLDA as well as making Bryson just that more interesting to golf fans... and maybe sports fans in general.