Since they didn't play last week, I almost missed the LET's final event of 2021, the Andalucia Costa Del Sol Open De Espana.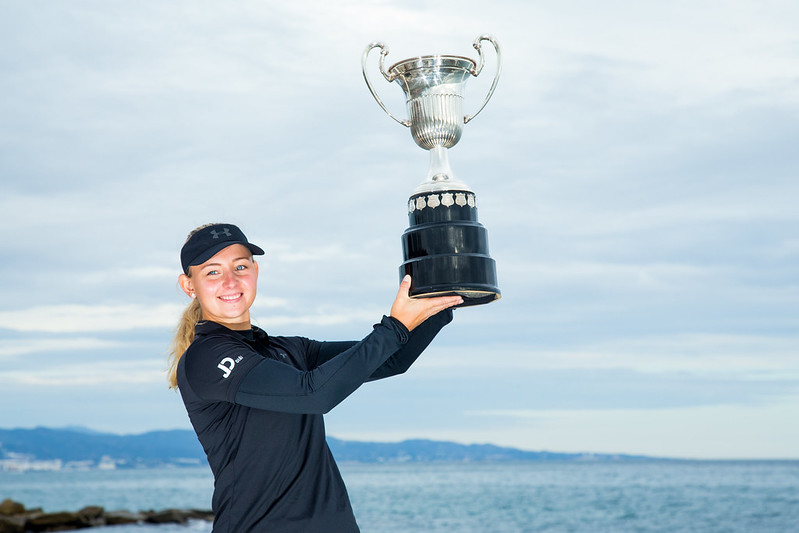 This year the women are playing at the Los Naranjos Golf Club in Marbella, Spain. While the course changes from year to year, Marbella has been the site of the Spanish Open for at least six years now. Emily Kristine Pedersen is the defending champion.
The Race to Costa del Sol -- Marbella is part of the Costa del Sol (which, my American friends, means 'Coast of the Sun' or simply 'Sun Coast') -- is the LET's equivalent of the LPGA's Race to the CME Globe and, to be blunt, it's not really a race this year at all. Atthaya Thitikul from Thailand (you've seen her post some great finishes this year around the world, like her 5th at the Evian) is only 18 years old but she's #22 in the Rolex Rankings and so far ahead in the Race that nobody is going to catch her.
She's T13 (par) after the first round.
GC is broadcasting the second round starting today (Friday) at 8:30sm ET. Although nobody's going to take the yearlong race from Thitikul, the leaderboard is pretty tight with a dozen players under par (the lead is -3). And let's face it -- Marbella is a beautiful place for a tournament. Why wouldn't you watch?
[UPDATE: Apparently the live broadcast for this event is streaming at GC, not on the regular channel. A rebroadcast on GC proper is scheduled for 2:30pm ET. Sorry, folks -- my bad.]